What Is Stagflation? Are We Experiencing It Now?
A no-growth economy combined with high consumer prices compounds cost-of-living issues.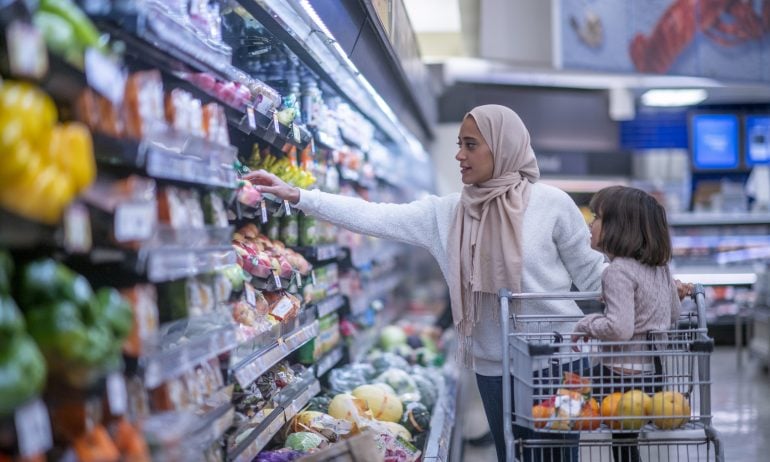 Many or all of the products featured here are from our partners who compensate us. This influences which products we write about and where and how the product appears on a page. However, this does not influence our evaluations. Our opinions are our own. Here is a list of our partners and here's how we make money.
The investing information provided on this page is for educational purposes only. NerdWallet, Inc. does not offer advisory or brokerage services, nor does it recommend or advise investors to buy or sell particular stocks, securities or other investments.
High prices and a weak national economy are close to a perfect storm for consumers. With stagflation, households struggling to make ends meet face possible employment insecurity, too.
Stagflation is a mashup of the words "inflation" and "stagnation." It's when higher consumer costs merge with rising unemployment and little, if any, economic growth.
The Federal Reserve attempts to lower inflation by raising interest rates and slowing an overheated economy. However, stagflation can result if the economy stalls and prices don't fall significantly following the Fed's interest rate hikes.
Nerd out on financial news
A NerdWallet account is the smartest way to see the latest financial news and what it means for your wallet.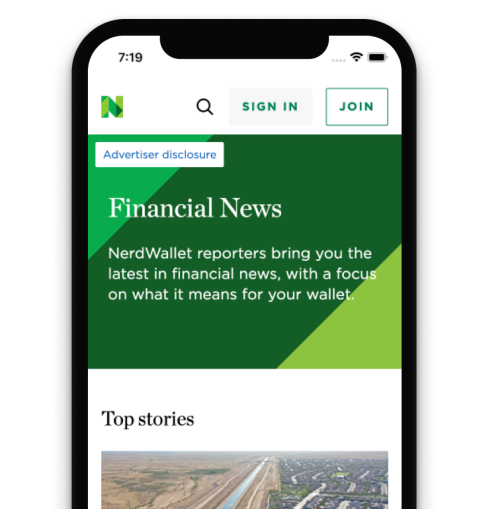 Are we experiencing stagflation now?
After successive rate increases by the Fed, the rise in consumer prices has begun to slow. The economy is just beginning to decelerate, but it continues to be very resilient. Employment remains strong with the jobless rate still low. So, the U.S. is not experiencing stagflation now.
Reversing high consumer prices requires a tricky balance of government intervention: putting the brakes on the U.S. economy just enough to ease consumer demand without falling into a recession or triggering stagflation. (Learn the difference between a recession and depression.)
However, two economists from derivatives marketplace CME Group believe America faces a threat of stagflation.
"No one wants a recession, and no one wants long-term, persistent inflation," CME economists Blu Putnam and Erik Norland wrote in an April 2022 analysis. "Can the Fed negotiate a soft-landing for the economy in the face of these powerful risks? Only time will tell, but the probabilities of the U.S. economy settling into an extended period of stagflation have risen materially."
Meanwhile, The Conference Board, a nonpartisan, nonprofit economic think tank, also believes "periods of stagflation" — as well as a recession — are on the horizon.
"The Conference Board believes the U.S. economy is exhibiting stagflationary characteristics (weak growth and high inflation) and forecasts that a full recession will emerge before year end," Erik Lundh, a principal economist at The Conference Board, wrote in a report.
When did stagflation last occur? What's different today?
Stagflation dogged the American economy in the 1970s, as the country suffered through two recessions, stubbornly high unemployment and an elevated cost of living.
What's similar today to the stagflation era of the 70s through early 80s, according to the World Bank:
Supply chain interruptions are adding to higher consumer prices.

Rising commodity prices are contributing to higher costs.

Central banks are raising interest rates to reduce inflation.
These days, global central banks — including the U.S. Federal Reserve — are solely focused on lowering inflation rather than also attempting to preserve robust employment. However, the war in Ukraine and continuing complications from the coronavirus pandemic make the Fed's massive, slow turn in inflation harder to steer.

The dollar is gaining value against foreign currencies.
Is stagflation the same as a recession?
Not really, but they are closely related. Stagflation occurs in a faltering economy with negligible growth, but the economy is not declining as in a recession.
How can you prepare for stagflation?
Preparing for possible stagflation is much like getting ready for a recession or any other financial setback: