Recession vs. Depression: How Do These Economic Terms Compare?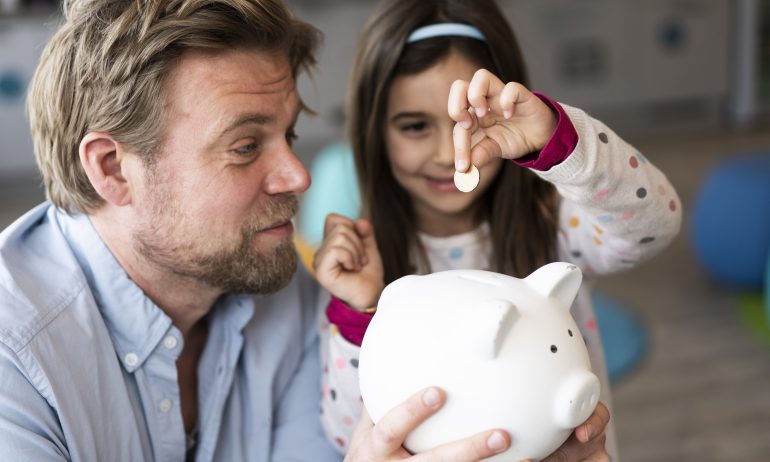 Many or all of the products featured here are from our partners who compensate us. This influences which products we write about and where and how the product appears on a page. However, this does not influence our evaluations. Our opinions are our own. Here is a list of our partners and here's how we make money.
Recessions and depressions are similar in that they both signal a downturn in the economy. But depressions are far less common and indicate a more severe, widespread impact.
Compared with depressions, recessions are easier to define. In fact, a nonprofit organization called the National Bureau of Economic Research, or NBER, continually tracks business cycles and determines when recessions begin and end.
Generally, a recession is when the economy stops growing. The NBER defines it as such: "a significant decline in economic activity that is spread across the economy and that lasts more than a few months". There's a bit more to the definition than that, so read more about what a recession is.
The economy has cycles, and so recessions are usually predictable, says Lynnette Khalfani-Cox, CEO and a founder of TheMoneyCoach.net, a financial education company.
A recession may mean stagnant wages, higher prices and less consumer spending, she adds.
The NBER does not separately identify economic depressions in its business cycle chronology, though its website states that the term "is often used to refer to a particularly severe period of economic weakness". The organization points out that the most recent time in the United States that's generally regarded as a depression was in the 1930s — the Great Depression.
A depression would typically involve "massive layoffs" and "pink slips galore," says Khalfani-Cox, who's based in the Houston area. At the height of the Great Depression, for example, almost 25% of the workforce was unemployed, according to the Franklin D. Roosevelt Presidential Library and Museum.
For context, a few months after the 2007-2009 recession, national unemployment peaked at 10%, according to the U.S. Bureau of Labor Statistics.
Khalfani-Cox says that a depression is also "marked by a lack of investments by individuals and institutions." She adds that many people stop buying assets, such as stocks and houses.
Consider the investment factor when determining a recession versus depression. During a recession, Khalfani-Cox says many people may buy less expensive houses or invest less than they had planned. But during a depression, the average person isn't buying or investing at all.
During a depression, most people "don't want to spend a single extra dollar that they don't need to part with," she says. They're just trying to "put a roof over their heads and food on the table."
Again, bear in mind the Great Depression. Many Americans couldn't secure housing and food, so they lived in "Hooverville" communities of makeshift dwellings and waited for free food in bread lines.
Racial factors, and how recessions can feel like depressions
Broad definitions for recessions and depressions provide helpful context, but your individual situation is what matters most. And Khalfani-Cox points out: "How it feels to experience a recession versus a depression is very much tied to your racial and ethnic backgrounds."
Consider the first couple of months of the pandemic in 2020. A U.S. Census Bureau report released in July 2021 analyzes how COVID-19 affected Black households more than white households. The report states that before COVID-19, "the Black population was more likely to be poor, less likely to have health insurance and more likely to work in the front-line jobs that put them at risk of both infection and unemployment during the pandemic".
Let's focus on that last point — unemployment. If you lose your job, ideally, you'd tap savings so you can continue living in your home, with food on the table. But again, race is a factor, given the enormous wealth gap between white and Black Americans.
That census report is based on data from the end of January 2020, and it compares Black and white adults living in households where someone had lost employment income since the start of the pandemic. It notes that those Black adults were more likely to report uncertainty about their ability to pay for housing in February. They were also more likely to report that they sometimes or often didn't have enough to eat in January.
So while those first few months in 2020 were officially labeled a recession, if you had worried about housing and food, that time may have felt more like a depression to you.
How to prepare for economic downturns
If you're worried about a recession or depression, try not to dwell on the stock or housing markets or monetary policies, Khalfani-Cox says. "You have to focus on things you absolutely can control."
You can control how much you know about your own money. So Khalfani-Cox suggests regularly checking your cash flow, meaning incoming and outgoing money, or earnings and expenses. Reviewing bank statements or trying tools such as budget apps and expense trackers can help you understand your cash flow.
When you become familiar with what you're earning, spending and saving, you're better able to make adjustments. So if you become concerned about your employment, for example, you may try to eliminate a major expense and save more.
Track your money with NerdWallet
Skip the bank apps and see all your accounts in one place.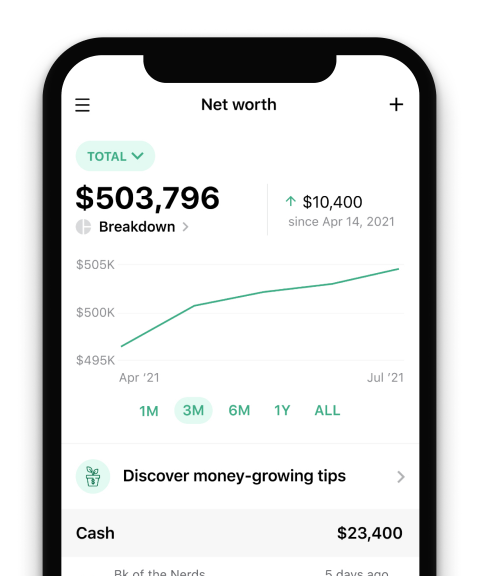 Speaking of savings, emergency funds are another tool designed specifically for job losses and other financial hardships. Aim to start with at least $500 in this fund, which should be kept in a savings account.
If you can't swing that amount, contribute what you can. Set up recurring automatic transfers from your daily account to the new fund to build an effortless saving habit.
Tracking your cash and setting some aside for emergencies is part of budgeting, which is essentially making a plan for your money. The 50/30/20 rule, for example, divvies up your income among needs and wants, as well as savings and debt repayment.
Learning how to budget may help you become more intentional and confident with your money — no matter what the economy is doing.