What Is a Recession?
A recession is when growth stops and economic activity declines.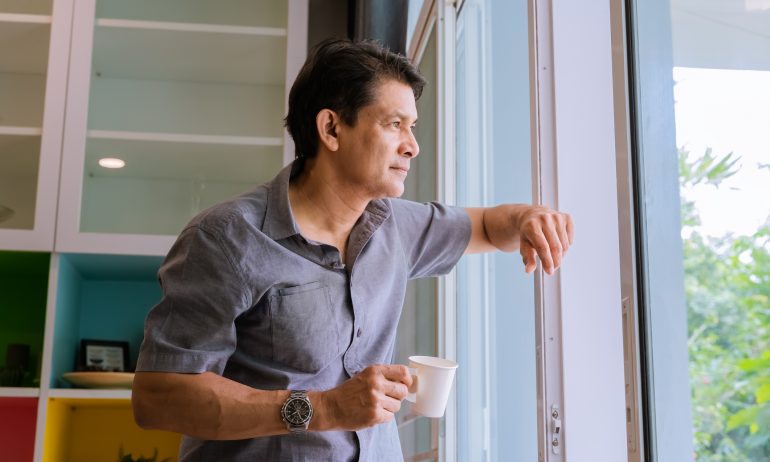 Many or all of the products featured here are from our partners who compensate us. This may influence which products we write about and where and how the product appears on a page. However, this does not influence our evaluations. Our opinions are our own. Here is a list of our partners and here's how we make money.
Whisperings of an impending recession have been circulating for some time. Amidst the longest economic expansion on record in United States history and a swiftly growing pandemic, those whispers have turned to shouts — and fears are amping up. For many, it feels like waiting for the inevitable major storm or earthquake to hit.
Understanding what a recession is can help you remain calm and brace your finances.
A recession is when the economy stops growing. The National Bureau of Economic Research, a nonprofit organization, tracks the business cycle (including both economic expansion and contraction periods) in the U.S. to determine when a recession begins and ends.
The NBER defines a recession more specifically as "a significant decline in economic activity spread across the economy, lasting more than a few months, normally visible in real [gross domestic product], real income, employment, industrial production and wholesale-retail sales."
Recessions follow periods of economic expansion, or growth. At times, the Federal Reserve has let the economy grow at an unsustainable rate and then hiked interest rates aggressively in an attempt to correct this, according to Lynn Reaser, chief economist at Point Loma Nazarene University. But many other factors can lead to a recession. Past causes include inflation, wage cuts, trade conflicts and reduced spending, among others.
"The 9/11 attack thrust the economy into recession, oil price jumps pushed the economy downward in the 1970s and the housing market's collapse triggered the severe decline in 2007-2009," Reaser said in an email.
What happens during a recession?
No two recessions are exactly alike. Some are far more devastating than others. But often, job losses occur, unemployment rates rise, consumer and business sales fall and production drops across most industries, Reaser says. For many people, this creates financial challenges.
"

No two recessions are exactly alike. But often, job losses occur and production drops across most industries.

"
"It's going to affect those at the lower end of the spectrum the most," says Lamar Watson, a certified financial planner and founder of Dream Financial Planning in Reston, Virginia. "Think about those that are hourly workers, that work in the hospitality industry and things like that."
People in these situations typically have higher debt balances and will be susceptible to layoffs, Watson says. Lenders may also be less likely to extend credit during a recession. This can make it difficult for some to afford necessary expenses. But for others, downturns present opportunities to refinance or invest when mortgage rates and stock prices drop, for example.
How long does a recession last?
It varies. The U.S. has gone through 33 recessions since 1857, which have lasted between six months and several years, according to the NBER. The most recent recession, known as the Great Recession, spanned 18 months (lasting from December 2007 to June 2009). No one can say for certain how long the next one will last.
Recession vs. depression: What's the difference?
The NBER doesn't define the term "depression." But most experts agree that a depression is a longer, more severe period of economic decline. One rule of thumb is that a downturn is considered a depression when the decline in GDP is greater than 10%. Recession can lead to depression, but not always.
How to prepare for a recession
The earlier you can start readying your finances, the better you'll fare. Be proactive and create a plan of attack now. Here are a few ways to begin preparing for a recession:
Build up an emergency fund. Ideally, you should save between three and six months worth of expenses to help you stay afloat during a job loss or other hardship. But any amount you can contribute is better than nothing. Setting up automatic transfers to a savings account is a smart way to stockpile funds.

Make a budget. It's important to know how much you're spending, how much you can really afford to spend and what exactly you're spending on. The 50/30/20 budget is a good guideline for splitting your money between needs, wants and savings.

Rein in your spending. Look for expenses you can cut or reduce from your budget. Start with nonessential purchases — think downsizing your cable package or dialing down your online shopping habit.

Pay down debt. Go after high interest debt such as credit cards first. Toxic debt can become much more difficult to manage during a serious recession. Consider options like debt consolidation and make extra payments, when you can.
Money wins start with game plans
Find ways to save money with your cash, cards, and bank accounts all in one place.