Alternatives to Buying Long-Term Care Insurance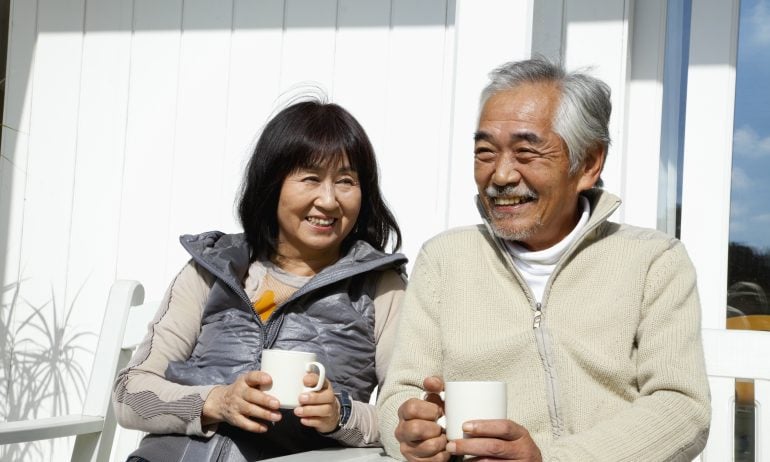 Many or all of the products featured here are from our partners who compensate us. This influences which products we write about and where and how the product appears on a page. However, this does not influence our evaluations. Our opinions are our own. Here is a list of our partners and here's how we make money.
Buying long-term care insurance is one way to plan financially for a time when you might need to pay for help to take care of yourself. But it's not the only way to pay for in-home care, adult day care, assisted living or a nursing home.
There are also age restrictions for purchasing a policy. If you're over the age of 75, most long-term care insurance carriers won't approve you for a policy.
Before you buy a policy, it's a good idea to explore alternatives.
Long-term care refers to a host of services to help with "activities of daily living," such as bathing, eating and remembering to take medication. Regular health insurance and Medicare pay for medical expenses. But they don't pay for custodial care, which is the nonmedical help with routine activities. Medicaid, the federal and state health insurance program for low-income people, pays for nursing home care. But you have to spend most of your money first before you qualify.
Planning is vital once you reach your 50s and 60s, because long-term care is expensive. Among 65-year-olds, nearly 70% will require long-term care services, according to 2020 data from the Administration for Community Living, part of the U.S. Department of Health and Human Services. Of those who require long-term care, men will need services for an average of 2.2 years, and women will need them for an average of 3.7 years.
A long-term care insurance policy pays for care up to the policy's limits if you have a severe cognitive impairment, such as dementia, or you can't do two out of six activities of daily living. Those are:
Toileting (getting on or off the toilet).

Transferring (getting in or out of a bed or a chair).
Most policies sold today pay for care in a nursing home, assisted living facility, adult day care center or at home.
But some buyers are wary about shelling out a lot of money for coverage they may never use. And there is no guarantee that your annual policy price won't increase in the future. In the past decade, many long-term care insurance policyholders have been hit with big price hikes.
Here are alternatives to buying a long-term care insurance policy.
Save money for long-term care
If you have robust savings, you could plan to pay for long-term care out of pocket.
Pro: You don't risk paying for insurance that you may never use.

Con: A few years of care could put a big dent in your savings, leaving less money for your heirs. You could also run out of money. In that case, you could apply for coverage through Medicaid, which would pay for nursing home care. But then your options would be limited to facilities that accept Medicaid patients. And the program doesn't pay for assisted living in every state.
Tap into 'living benefits' on a life insurance policy
Also known as an "accelerated death benefit," this feature is available on most permanent life insurance policies such as whole life insurance. It lets you take a portion of the life insurance payout while you're still alive to pay for medical expenses, including long-term care. The death benefit is reduced by the amount used for long-term care.
Pro: The cost is included in your rates on some life insurance policies, and you can add it for a small cost on others when you buy.

Con: The triggers for when you can access the benefits for care vary by company, so read the fine print carefully. A trigger could be a terminal illness diagnosis. Also, using the policy for long-term care reduces the payout your life insurance beneficiaries will get.
Sell
your life insurance policy
You can sell your permanent life insurance policy and use the proceeds for anything you want, including long-term care expenses.
Pro: The proceeds you get from selling your policy, a transaction called a life settlement or viatical settlement, are usually more than what you'd get if you surrendered the policy for the cash value.

Con: The proceeds may be taxed, and your survivors will no longer get a death benefit from the policy. (When you die, the death benefit will go to the new owner of your policy.) It can be tough to tell if you're getting a fair price. Life settlements generally aren't available for term life insurance policies.
You can buy an immediate annuity to provide a steady stream of income to pay for long-term care. With an immediate annuity, you pay a one-time lump sum and the insurer provides a guaranteed stream of income for a certain period or the rest of your life. The amount you receive depends on how much you paid in, your age, gender and other factors.
Pro: You can buy an immediate annuity even if you're in poor health.

Con: You need a large sum of cash to invest, such as $50,000 or more. The income from the annuity still might not be enough to pay for your care. The tax implications for annuities are complex, so you'll want to talk with a tax advisor to understand the future tax bills.
Buy a combination long-term care/life insurance policy
These policies, also called asset-based or hybrid life insurance and long-term care insurance policies, provide a pot of money for long-term care if you need it or a death benefit to your beneficiary if you don't max out the long-term care benefits. Typically you pay one large premium upfront, such as $75,000, or a few large payments over a few years. Under some policies, such as the Lincoln MoneyGuard II from Lincoln Financial, you can get your money back if you decide years later you don't want the policy.
Pro: You get something for your money even if you never use the long-term care portion of the policy. If you don't use it for long-term care, or don't use all of it, your beneficiary gets a life insurance payout when you die.

Con: It's an option only if you have a large sum of money to spend.
Buy a short-term care insurance policy
Short-term care insurance covers the same types of care as long-term care policies, but for a shorter period of time — three months to 360 days. You choose the period when you buy. Generally, short-term care insurance has no "elimination period," or waiting period, so the policy starts paying out as soon as you start using care. The elimination period on a long-term care policy works like a deductible: It's the number of days you pay for care before the policy pays out. A typical elimination period is 90 days.
Short-term vs. long-term care insurance
Pro: A short-term care insurance policy costs less than a long-term care policy and is easier to qualify for. Although the coverage lasts less than a year, that might be all you need. You can also buy a short-term care insurance policy to pay for care during the elimination period of a long-term care insurance policy.

Con: A short-term care insurance policy won't provide enough coverage if you need care for more than a year. It might make more sense to save money for several months of care than to pay year after year for a short-term care policy. In addition, states don't regulate short-term care policies as tightly as they regulate long-term care policies, so they're not held to the same consumer protection standards. That means you need to be extra careful when buying. For example, long-term care policies must be "guaranteed renewable," which means the policy renews year after year as long as you continue to pay for it. Many short-term care policies are guaranteed renewable, but they're not required to offer that protection. In a review of policies on the market, consumer advocates found at least one that did not guarantee renewal. Under that policy, the insurer could refuse to renew coverage, even after you'd paid years for it and had never made a claim.
Get help charting the right course
Financially planning for long-term care is tricky. Before you buy any insurance, talk to a trusted financial advisor to help you plan for long-term care expenses. A fee-only advisor doesn't earn commissions on product sales and can help you look objectively at the big picture.
Get more smart money moves – straight to your inbox
Sign up and we'll send you Nerdy articles about the money topics that matter most to you along with other ways to help you get more from your money.