How Does an Accelerated Death Benefit Work?
This life insurance policy feature or rider can help you cover bills and expenses if you become seriously ill.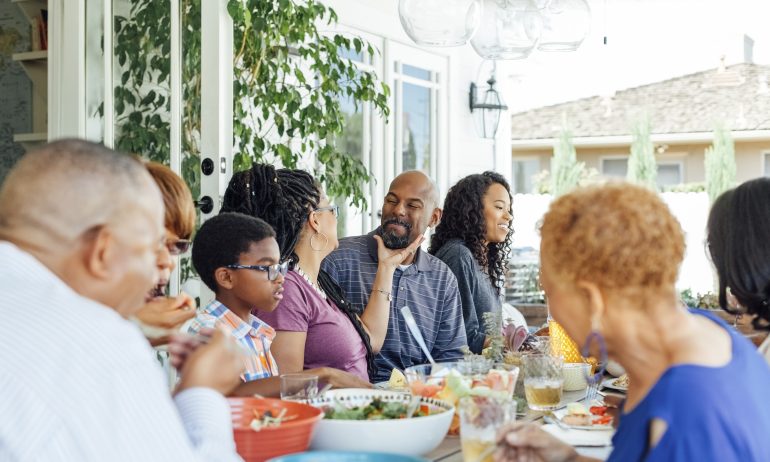 Many or all of the products featured here are from our partners who compensate us. This influences which products we write about and where and how the product appears on a page. However, this does not influence our evaluations. Our opinions are our own. Here is a list of our partners and here's how we make money.
Life insurance is there to support the people who rely on you financially in case you die unexpectedly.
But if you're living with a serious illness, a common policy feature known as an accelerated death benefit rider could step in to help you cover medical bills and other expenses while you're still alive. Also known as a "living benefit rider" or "accelerated living benefits rider," it can make a trying time a little easier.
What's an accelerated death benefit?
An accelerated death benefit, or ADB, allows you to access a portion of your life insurance policy's payout early if you're sick. This feature is designed to help you cover things like medical bills or the cost of care, but you can typically spend the money however you'd like.
Eligibility rules for an accelerated death benefit vary among insurers. Typically, you'll need to prove you have a terminal illness with a life expectancy of 24 months or less.
Some insurers also let you apply for accelerated death benefits in these situations:
You're diagnosed with a critical or chronic illness that may shorten your life expectancy. Cancer, heart attack, heart disease, stroke, kidney failure, coma, paralysis or amyotrophic lateral sclerosis, often known as ALS, are commonly covered.

You have a catastrophic illness that requires extraordinary treatment, such as an organ transplant or continuous life support.

You need long-term care because you can no longer do two or more "activities of daily living" on your own. These include bathing, eating, getting dressed, going to the bathroom, changing positions and controlling your bladder or bowels.

You're permanently confined to a nursing home. Depending on your insurer, you might be able to tap into your policy's payout if you have been in a nursing home for six months and are expected to remain there.
Do I have to pay for accelerated death benefits?
Most insurers include accelerated death benefits for terminal illnesses as a built-in feature of their policies, so there's no extra cost.
Some insurers offer benefits for catastrophic and critical illnesses and long-term care as optional life insurance riders, which means you'll pay a higher premium if you add these to your coverage. The cost varies by insurer.
If you end up tapping into the accelerated death benefits, your insurer will most likely charge an administrative fee. The fee will be deducted from the amount you're set to receive.
If you have an older policy, it's worth checking whether your life insurance company has added an accelerated death benefit to your coverage. Many insurers have added this rider at no cost to in-force policies over the last few years.
How much money can I collect early?
The amount you can access is determined by your insurer, your policy's face value and the state you live in. Most insurers let you withdraw 25% to 95% of the death benefit, according to the American Council of Life Insurers.
If you have permanent life insurance, your insurer will reduce the death benefit by any outstanding loans against your policy. Once your claim is approved, you'll typically receive a lump sum payment.
What to know about accelerated death benefits
While accelerated death benefits are useful in many situations, they do have drawbacks.
They might affect your eligibility for Medicaid and Supplemental Security Income. These public assistance programs are open to low-income Americans, and the lump sum from an accelerated death benefit could change your financial status. If so, you may no longer qualify for government funds. It's a good idea to speak to your caseworker or a financial advisor before making any decisions.
Your beneficiaries will receive less money than you intended. Since accelerated death benefits are pulled from your policy's death benefit, this means your life insurance beneficiaries won't get the full amount of money when you die. If you want to make sure you're leaving some funds behind for your loved ones to cover the mortgage or other living expenses, you can choose to take a lower percentage of the payout early — say, 50% of your death benefit instead of 80%.
The tax law isn't clear-cut. When you collect accelerated death benefits, you'll need to report the payments to the Internal Revenue Service. Your insurer will send you form 1099-LTC, listing the total amount you were paid. In most cases the payment is tax-free, but there are exceptions. For example, if you choose to receive the ADB payment in installments rather than as a lump sum, those payouts might accrue interest — which can then be taxed as income.
They don't replace health insurance or long-term care insurance. ADBs can help pay expenses not covered by health or long-term care insurance. But they don't offer comprehensive coverage, so they're not a substitute for those policies.
Is an accelerated death benefit rider worth it?
While this rider does have limitations, it can help you to get your affairs in order and ease financial stress for you and your loved ones when you're ill.
If your insurer offers an accelerated death benefit as a built-in feature, you have nothing to lose by accepting it. If you need to purchase it as an add-on, weigh the cost and implications before deciding.
You could skip the rider if you have enough savings to cover unexpected medical bills and expenses.
While it may be comforting to know you could tap into your life insurance policy if you get sick, accelerated death benefits aren't for everyone. You may want to explore these options instead:
Dip into your permanent policy's cash value. If you've had cash value life insurance for a while, you may have built up enough cash to take out a loan against your policy. Or if you decide you no longer need coverage, you could surrender your policy and collect the cash. Either way, those funds might help pay for your medical and living expenses.

Consider purchasing long-term care insurance. If you become chronically or terminally ill, long-term care insurance could kick in and help you avoid using your life insurance or savings. It covers long-term care expenses, such as a nursing home, skilled nursing facility, adult day care or health aide for in-home care, for anywhere from two years to a lifetime.
Frequently asked questions
What's the difference between accelerated death benefits and viatical settlements?
Can my insurance company cancel my policy if it finds out I'm terminally ill?
If I receive accelerated death benefits but I survive, do I have to return the money?
Can my spouse or child use my policy's accelerated death benefit?
Is an accidental death rider the same as an accelerated death benefit rider?
Get more smart money moves – straight to your inbox
Sign up and we'll send you Nerdy articles about the money topics that matter most to you along with other ways to help you get more from your money.