Life Insurance Riders: What You Need to Know
Insurers offer a variety of riders — policy add-ons that can personalize your life insurance policy.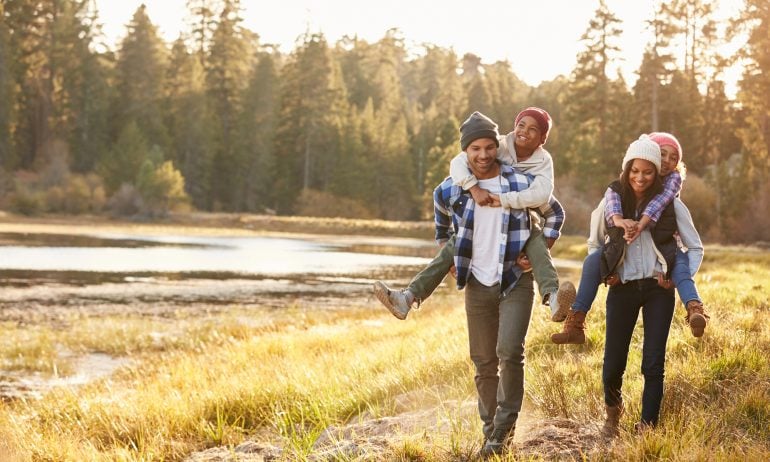 Many or all of the products featured here are from our partners who compensate us. This influences which products we write about and where and how the product appears on a page. However, this does not influence our evaluations. Our opinions are our own. Here is a list of our partners and here's how we make money.
Life insurance is a vital part of any financial plan, but what if a policy doesn't meet all of your needs?
You can customize your coverage by adding life insurance riders to your base policy.
What is a life insurance rider?
Life insurance riders are optional additions to a life insurance policy that provide supplemental coverage or benefits you wouldn't receive otherwise. They can help you personalize your policy to fit your and your loved ones' needs.
Some riders increase the cost of your life insurance premium, while others are included at no extra charge. Below are some of the most common life insurance riders and how they work.
Guaranteed insurability rider
A guaranteed insurability rider will allow you to buy more life insurance coverage in the future without a life insurance medical exam or health questionnaire.
You can increase coverage generally every three to five years during "option periods," windows of time when you can purchase additional coverage within a predetermined range. In many cases, you can also purchase more coverage at the time of major life events, like getting married or having a child. You can typically purchase additional coverage until you're 40 years old.
A waiver of premium rider pays your life insurance premiums if you become totally disabled and can't work. Covered disabilities may include permanent illness or a severe injury, such as loss of sight.
You'll likely need to provide statements from both the Social Security Administration and a physician as proof of your disability, as well as proof to your insurer every few years.
You may have a waiting period before this rider pays out, usually around six months. But if your claim is approved, you'll be reimbursed for the premiums you paid during the waiting period. Your premium payments will be covered until you're no longer disabled, or until you reach a certain age, typically between 65 and 70.
In general, a waiver of premium rider can only be added to a policy at the start of coverage, and you cannot have a pre-existing disability before you buy.
A return-of-premium rider refunds some or all of your premium payments if you outlive your term life insurance policy. It can be added to a new or existing term life policy.
A return-of-premium rider comes at a high price — it could triple the cost of your premium. And you typically won't get a refund for any extra policy fees or other add-ons you paid for.
Some insurers allow you to use all or half of the refund toward a new policy without needing another medical exam if you want to continue your coverage.
An accidental death rider increases the payout to your life insurance beneficiaries if you die from a covered accident, like drowning. It's sometimes referred to as a "double indemnity" rider because it can double the amount of money your beneficiaries receive.
However, the death must occur within a set period of time after the accident, such as 90 days, for the extra benefit to pay out. This rider also comes with exclusions and won't pay out under certain circumstances, such as death from:
Alcohol in combination with drugs or medications.
An accidental death rider typically comes at an extra cost. It can be added to a term or whole life policy without a medical exam up until you reach a certain age, around 65 years old. Payouts from an accidental death rider may decrease after you reach a certain age, usually around 70.
An accidental death rider might be confused with an accidental death benefit policy, a different type of stand-alone life insurance policy that only pays out after deaths from covered accidents.
Accelerated death benefit rider
An accelerated death benefit rider allows you to receive part or all of the policy's death benefit while you're still alive if you have a terminal illness. While there are no restrictions on how the money can be used, this rider can be a helpful way to pay for medical care and treatments.
Sometimes called a "living benefits'' or "terminal illness benefit" rider, an accelerated death benefit rider can be added to a new or existing life insurance policy.
This rider only covers specific situations, which can vary by insurer, so be sure to check with your provider. A qualified event could include:
Diagnosis of a terminal illness, confirmed by a doctor.

Need for continuous life support or long-term care.

Moving to a nursing home permanently.
Many insurers include an accelerated death benefit rider at no additional cost, but may charge a fee for you to access the benefit. Any payouts from this rider will be subtracted from the policy's total death benefit once you die. So, if you receive 100% of your policy coverage amount from an accelerated death benefit rider payout, your beneficiaries won't receive a death benefit. If you have accrued a cash value on your policy, this may also be reduced.
Payments are usually tax-free, but there are exceptions. Payouts from an accelerated death benefit rider could also affect your ability to collect Medicaid or Social Security payments.
Find the right life insurance plan for you
Make sure you and your loved ones are covered - compare customized life insurance quotes from our partners.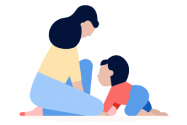 A long-term care rider allows you to access your life insurance death benefit while you're still alive if you have a chronic illness and are unable to complete daily living tasks, like bathing, eating or dressing. The money you receive can be used however you choose.
There are generally two types of long-term care riders:
Reimbursement riders will pay you back for what you spend on long-term care expenses, up to your policy's monthly limit.

Indemnity riders pay out a predetermined monthly benefit, regardless of the actual long-term care expenses you incur.
A long-term care rider is sometimes called an accelerated death benefit for long-term care services rider, or sold as long-term care coverage.
It's important to note that a long-term care rider differs from a stand-alone long-term care insurance policy, which does not provide a death benefit to beneficiaries when you die.
You can add a child term rider to a new insurance policy to cover your children instead of purchasing separate policies for them. These riders pay a small death benefit, often between $5,000 and $25,000, if a child dies before reaching the "age of maturity," typically around 25 years old. You can expect to pay $50 to $75 per year to add $10,000 worth of child coverage to your policy, according to Quotacy, a life insurance brokerage.
Biological children, stepchildren and legally adopted children can be added without the need for a medical exam. Plus, any children born or adopted after the rider is in place will also be covered.
The rider is tied to the legal guardian's policy, so if that expires, so does the coverage for the child. You may be able to convert the rider into a permanent policy for your child once he or she reaches the age of maturity, but some restrictions could apply.
Other life insurance riders
Not all insurance companies offer the same riders, so it's important to shop around and ask which are available. Here are some additional riders you could come across:
Spousal insurance riders pay out if the policyholder's spouse dies, but typically don't offer as much protection as if the spouse had a separate policy. For example, if the policyholder dies or the marriage ends in divorce, then the spouse will lose coverage.
Family income benefit riders provide monthly payments to the beneficiaries if the policyholder dies.
Term conversion riders allow you to convert a term life policy into a permanent one, typically without the need to complete a medical exam.
Term insurance riders can be added to a whole or universal life policy for additional coverage for a fixed amount of time.
Disability income riders provide monthly income payments if the policyholder is permanently disabled. Payouts are typically a percentage of the total policy's coverage amount.
Cost of living riders will gradually increase the policyholder's coverage to align with inflation and the Consumer Price Index. Premiums will also increase.
Critical or chronic illness riders are similar to an accelerated death benefit rider. They allow policyholders to receive money if they're diagnosed with a critical or chronic illness, including heart attack, stroke and terminal cancer.
Get more smart money moves – straight to your inbox
Sign up and we'll send you Nerdy articles about the money topics that matter most to you along with other ways to help you get more from your money.