As a small-business owner, you know that your team is your most important asset. Without key business partners or primary employees, a small business can suffer serious harm. This is where a particular type of business insurance, called key person insurance, can help.
Key person insurance can help a company survive the death or disability of the business owner or core employees. With the insurance proceeds, you can replace lost income or find and train a replacement hire. We'll explain the purpose of key person insurance in more detail, exactly what it covers, the cost and where to purchase key person insurance.
What is the purpose of key person insurance?
The purpose of key person insurance is to help a small business survive the death or disability of the owner or a core employee.
Normally, you'd purchase a life or disability insurance policy, and your family members would be the beneficiaries. In a key person insurance policy, the business is the owner and beneficiary of the policy, and the insured is the owner or executive who is central to the functioning of the business.
According to John Holloway, co-founder of digital life insurance brokerage NoExam.com, "Any business where revenue and growth rely heavily on a few people is a good fit for key person insurance." Here are some examples where it's good to have key person insurance:
An independent bookstore is popular in the local community largely because of the owner's reputation.

A software company relies heavily on its top salesperson for revenue.

A top executive brings specialized industry expertise to a pharmaceutical company.
Even in situations where there's no key member of your business, key person insurance can be valuable or necessary. For example, in a small-business partnership, partners can purchase key person insurance to buy out the shares of former partners. Investors and lenders also often require key person insurance on a business's management team.
The Society for Human Resource Management estimates that it costs between 90% and 200% of an employee's annual salary to find and train a replacement. That's in the case of ordinary turnover. If a key individual of the business unexpectedly passes away or becomes disabled and can't work, the cost to the business can be even higher. Key person insurance gives you options in these circumstances, so you're not forced to shut down or claim business bankruptcy.
Keep in mind that the owner and beneficiary of a key person policy is the business. You'll need a separate, personal life insurance or disability policy to protect your family members if you pass away or become disabled.
What's the best fit for your business?
Answer a few questions and we'll match you with an insurance partner who can help you secure quotes.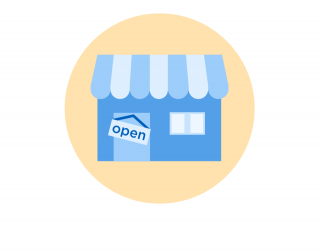 What key person insurance covers
Key person insurance lets a company buy life and disability insurance on its core team members. The business is the beneficiary of the policy. If the insured person passes away or becomes disabled, the business receives money to transition from the loss.
The proceeds from key-person insurance can be put toward any of the following:
Covering operating expenses until you find a replacement hire.

Training the replacement hire.

Purchasing a former owner's ownership interest in the business (you should also have a buy-sell agreement if you plan to use key person insurance for this purpose).
After the departure of the key employee, if you determine that it's better to close down the company, the insurance proceeds can also be used to pay off debts, distribute money to investors, pay severance to employees and otherwise wind down the business. Insurance proceeds are tax-free as long as you obtain the key person's consent before purchasing the policy and file Form 8925 with the IRS.
The uses for key person insurance are pretty broad, but there are limitations. During the first two to three years of your policy, called the contestability period, the insurer can deny claims arising from suicide and investigate claims more carefully for fraud.
In addition to the cash proceeds of the policy, buying a key person insurance policy can benefit your company in other ways. For example, you might be able to borrow against the policy's cash value or withdraw cash from your policy (note that this will reduce the amount of the death benefit). Should you choose to, you can boost your recruiting efforts by making the policy's cash value part of the key person's compensation package.
Types of key person insurance
Key person insurance falls in the category of life and disability insurance. When you shop for key person insurance, you'll be able to purchase the following types of insurance policies:
Term life key person insurance
Term life insurance is the most popular and affordable option for key person insurance. Similar to car insurance or homeowner's insurance, you pay premiums on a term life policy every month or every year, and you're covered if the insured passes away anytime during the term of the policy. Typically, you can purchase term life insurance for a period of up to 35 years, and you can renew when the policy expires.
Whole life key person insurance
Whole life insurance, also called permanent life insurance, doesn't have an expiration date. The policy remains in effect for as long as you pay the premiums. Whole life insurance is more expensive than term insurance, but your premiums go into a savings account. As a result, the policy gains cash value that you can borrow against or withdraw money from.
According to Holloway, a whole life policy might be a better choice for key person insurance in a couple of different situations. "If the key person is likely to be with the company for many years to come, you don't want to worry about them outliving a term life policy. Also, you [might] want to provide an added incentive for the employee to stay long term by offering the policy cash value as part of their benefits package."
Variable life key person insurance
Variable life insurance is similar to whole life insurance because the insurance stays in effect for as long as you pay premiums. The difference from whole life insurance is that the premiums are placed in investment accounts rather than a savings account. Investments can lose value unpredictably with market highs and lows, so a variable policy can be risky.
Disability key person insurance
You can add a disability insurance component to your key person insurance as well. The insurer will pay a benefit if the insured experiences a disability that temporarily prevents them from performing their job responsibilities. Key person disability insurance is usually short term in nature, providing benefits for six to 24 months until the business gets back on its feet.
Cost of key person insurance
The cost of key person insurance can be as little as $1,000 per

year

to as much $1,000 or more per month, according to QwikInsurance. You'll need to purchase a separate key person policy for each of your key employees. As with personal life insurance, the age, health, and lifestyle of the insured will directly impact the premiums. However, there are also business factors at play.
Here's a summary of factors that might affect the cost of key person insurance:
The age, gender, and physical health of the insured (insurers might require the insured to take an exam before issuing the policy).

The insured's occupation and industry.

The insured's total compensation.

The amount of coverage your business needs.
Remember that key person insurance only covers the death or disability of the insured. If the insured voluntarily decides to leave the company, you can cancel your policy. Alternatively, you can transfer the policy over to the insured, and they can then adapt the policy to their own personal needs and start paying the premiums.
Many businesses lower the cost of insurance by deducting premiums at tax time. However, the IRS generally doesn't allow businesses to deduct key person life and disability insurance premiums.
How much key person insurance coverage do you need?
One of the biggest determinants of cost is the amount of key person coverage you buy. Placing a monetary value on a key employee or owner's impact to a business can be very challenging. This is why most experts recommend that small businesses purchase as much key person coverage as they can afford. The problem is that other business insurance — such as general liability insurance or commercial property insurance — can already strain your budget.
To help ensure that you're neither over-covered nor under-covered, these are some common formulas for calculating key person insurance coverage:
Cost to replace:

 In this formula, add up the costs required to find, hire, and train a replacement for the insured owner or employee. You should also include any lost business income during this time.

Multiple of compensation:

 Take the key person's compensation, and multiply it by the number of years that your business will take to fully recover from their loss. For instance, it might take a junior lawyer five years to reach the same competence as a partner who exits the firm.

Contribution to earnings:

 Multiply the revenue or profit that the insured individual brings to the business, by the number of years your business will take to replace those earnings. New businesses can use revenue figures, whereas more established businesses should think in terms of profit.
Key person insurance coverage comes in certain standard increments — $100,000, $250,000, $500,000, $750,000 and $1 million. After that, coverage typically is available in increments of $1 million.
Where to buy key person insurance
Key person insurance is a variant on life insurance, so a good place to start shopping is with insurance companies or brokers who are highly experienced in selling life insurance policies. The insurance company you choose should be A-rated or higher by AM Best, which rates insurance companies for their financial stability.
What's the best fit for your business?
Answer a few questions and we'll match you with an insurance partner who can help you secure quotes.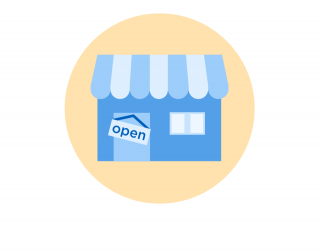 These are our top recommended insurers from which to buy key person insurance:
State Farm
State Farm is currently the top-rated life insurance company in the country, making it a great choice for buying key person insurance. The insurer ranks highly on customer satisfaction, policy offerings and price. You can get a quote online or contact a local State Farm agent for help. State Farm calls its key person insurance "key employee insurance," and typically uses the cost-to-replace or contribute-to-earnings method to determine the amount of coverage you need. State Farm can also tie the value of your key person insurance to a buy-sell agreement if you'd like to buy out a former business partner. State Farm is licensed to sell life insurance in all 50 states.
The Hartford
The Hartford can help you purchase life insurance for the person or people who are essential to your business. If you already need to purchase general liability insurance, commercial property insurance, business interruption insurance or other types of business insurance, key person insurance is another layer of protection that The Hartford can help you get for your company. You can get a free quote at The Hartford or go through an agent.
Mutual of Omaha
Mutual of Omaha is another top-rated life insurance company that sells key person insurance. It most often sells term life insurance for its key person policies, and won't push you to a more expensive whole life plan. However, you do have the option to buy whole life insurance if you'd like to further protect your business. Mutual of Omaha will even help you set up an executive bonus plan that's supported by life insurance. This insurer is licensed in most, but not all states, so we suggest contacting an agent to find out if they can help you.
Embroker
Embroker is an insurance marketplace that will let you compare quotes from multiple insurers and select the best deal. All you have to do is answer some questions in an online form about your business and the key owner or employee that you'd like to buy coverage for. In a few minutes, you'll have a custom quote for your business from several different insurance companies. If you need help choosing a specific policy, Embroker's licensed experts are a phone call away. Embroker is licensed in all 50 states and specializes only in business coverage. The best part is that Embroker is free for the customer to use. It receives a commission from the insurers that it partners with.
Policygenius
Policygenius, like Embroker, is an insurance marketplace where you can purchase key person insurance. However, unlike Embroker, Policygenius isn't just for business needs. It sells personal insurance as well, so this could be a good option for home-based business owners or freelancers. You just need to fill out an online form to generate a custom quote. Policygenius offers a best-price guarantee, so it'll try to match the lowest price that you receive of the platform.
This article originally appeared on Fundera, a subsidiary of NerdWallet.