What is Universal Life Insurance? Pros, Cons and Cost
Universal life insurance offers flexibility but comes with more responsibility than a term or whole life policy.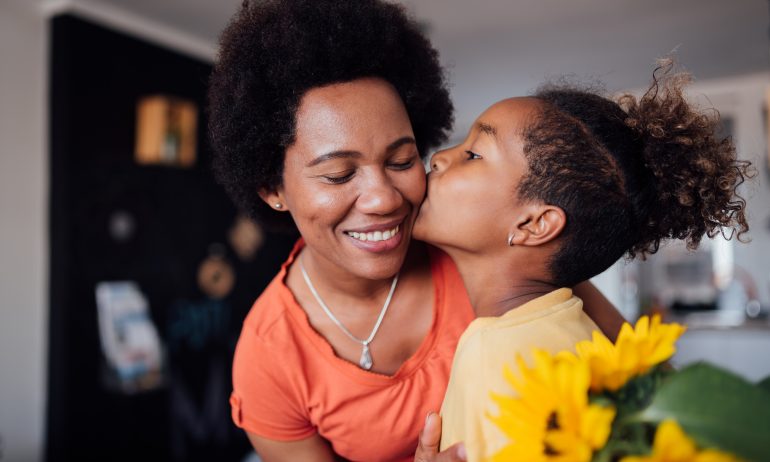 Many or all of the products featured here are from our partners who compensate us. This influences which products we write about and where and how the product appears on a page. However, this does not influence our evaluations. Our opinions are our own. Here is a list of our partners and here's how we make money.
If you need life insurance that can last your lifetime, build cash value and offer flexibility in payments and death benefits, a universal life policy could be worth considering. But this type of coverage isn't right for everyone. Learn more about the pros and cons of universal life insurance before you start shopping.
What is universal life insurance?
Universal life insurance is a type of permanent life insurance, which means it offers lengthy coverage and builds cash value over time. Policies typically last until a certain age, such as 95 or 120. This coverage offers flexibility that other permanent policies — like whole life insurance — don't. For example, you can adjust the amount you pay in premiums, which may appeal to those with fluctuating incomes.
How does a universal life insurance policy work?
Universal life policies work in a similar way to other permanent policies. In exchange for premiums, you typically get lifelong coverage and your beneficiaries receive a payout when you die. You also have the opportunity to build cash value and take out loans while you're still alive.
However, universal life insurance has unique features that set it apart from other types of policies.
Universal life insurance cash value
When you make a premium payment, the insurance company takes out the cost of the insurance as well as any administrative fees. The rest is added to your policy's cash value, which can grow over time based on an interest rate set by the insurance company. Universal life policies come with a guaranteed minimum interest rate.
Universal life insurance premiums
The main perk of universal life insurance is the ability to adjust your premiums. You can pay more than the minimum premium, up to a certain limit, and the additional funds — minus any administrative charges —are funneled into your cash value.
Alternatively, you can pay less than the minimum premium. If you do this, make sure you have sufficient cash value to cover the cost of insurance and other expense charges or else your coverage may lapse.
Universal life insurance death benefit
You usually have the option to decrease your death benefit, which can be handy if you no longer need as much coverage. Some insurers may allow you to increase your coverage, though this option is not as common.
In general, there are two types of death benefits to choose from:
Level death benefit. In most cases, the death benefit amount remains the same through the life of the policy. For example, if you buy $100,000 of coverage and build up $60,000 of cash value, your beneficiaries receive $100,000 when you die. This is because the cash value is a reserve on your policy. 

Increasing death benefit. Your cash value balance is added to the death benefit. So, in the previous example, your beneficiaries would get $160,000: the death benefit plus the cash value. This option comes with higher premiums.
Universal life insurance: Pros and cons
If you're in the market for a permanent life insurance policy and the high premiums fit your budget, universal life insurance has a lot to offer in the way of flexibility and potential returns. But it has downsides, too.
Weighing the pros and cons of a universal life policy can help you decide whether this type of insurance is right for you.
Advantages of universal life

Universal policies allow you to change the size and frequency of your payments, which can be handy when times are lean. However, paying less can put you at risk of a policy lapse, so check with a fee-based life insurance advisor before making significant changes to your premium payments.

Your policy may include the option to increase the death benefit if you need more, although you'll likely need to take a life insurance medical exam to qualify for the extra coverage. If you want to decrease your death benefit, you can typically do so after the policy has been in force for a few years.

Potential cash value growth

The money in your cash value account will earn interest at the rate set by your insurer, and that rate can change frequently.
Disadvantages of universal life

Requires you to monitor your policy

If you don't pay attention to the cash value, the policy may become underfunded, which could leave you with a series of large payments to maintain the coverage you signed up for.

When interest rates rise, universal life insurance looks like a great product. But if they drop, your cash value account may not grow as you'd hoped. Universal life insurance policies typically come with guaranteed minimum interest rates, though.
Universal life insurance vs. whole life insurance
Similar to universal life, whole life policies are a type of permanent coverage, which means they can last your entire life. But, unlike universal life, whole life policies have fixed premiums and death benefits and offer guaranteed cash value growth. So, if you want a permanent policy that you don't need to monitor as closely, whole life may be the simpler option. If you want to adjust your coverage and premium payment over time, you may want to consider universal life.
How much does universal life insurance cost?
Here are the average annual premiums for a $500,000 universal life policy compared with whole life. 
Note this isn't an apples-to-apples comparison because the policies act differently. For example, universal life policies don't guarantee cash value growth, which whole life policies do, making them a more expensive product.
Universal life vs. whole life insurance rates for men
Source for all rates: Quotacy. Average of lowest three rates for each age for healthy applicants. Rates valid as of Jan. 7, 2023.
Universal life vs. whole life insurance rates for women
Source for all rates: Quotacy. Average of lowest three rates for each age for healthy applicants. Rates valid as of Jan. 7, 2023.
Other types of universal life insurance
There are three other types of universal life policies you may want to consider.
Guaranteed universal life insurance doesn't require the same hands-on approach as standard universal life insurance and is often described as a compromise between term and whole life. It offers lower rates because the cash value growth is minimal.

Indexed universal life insurance works similarly to a standard universal life policy, but the cash value is based on the performance of stock indexes like the S&P 500 and Nasdaq composite. In some cases, cash value will be placed in a fixed account unless you specify other investments.

Variable universal life insurance has a cash value portion that's invested in various subaccounts of your choice. It has higher potential returns and losses, so it comes with greater risk.
Universal life policy riders
There are several riders your insurance company may offer for a universal life policy. Life insurance riders are add-ons you can use to personalize your policy. They might add coverage features or guarantees, but they're typically optional or come with an additional premium.
No lapse guarantee. As long as you pay the annual amount required to maintain the guarantee — which may be higher than the billed minimum premium to keep the policy in force — your death benefit will remain in place, even if your cash value drops.

Waiver of cost of insurance. This pauses premium payments if you become disabled. The rider keeps your policy in force, but no funds are added to the cash value.

Accelerated death benefit. This allows you to access some or all of your death benefit while you're still alive if you're diagnosed with a terminal, critical or chronic illness. The terms of the rider vary by insurer, so check to see which illnesses will be covered by your insurer's accelerated death benefit and how much it pays out.

Family riders. Child and spouse riders allow you to add coverage for additional members of your family under your universal life policy.

Accidental death. These riders increase the payout from your policy if you die in, or as a result of, an accident.

Guaranteed insurability. This allows you to increase the death benefit of your policy at specific life stages or policy anniversaries, without an exam or health questionnaire. For example, you could increase your death benefit when your child is born, even if you've developed a medical condition.
How to find the best universal life insurance company
Universal life policies are complex, so to find the right company, you'll need to look for three things.
You should find a company that offers the policy options you're looking for — the riders above may not be available from each company. Universal life policies can be sold with different guaranteed level premium sand various fee structures.

Finally, it's a good idea to consult a fee-only life insurance consultant, and you can usually find one through an online search. These experts can help you to better understand how the company's products differ.
Frequently asked questions
What are the downsides of universal life insurance?
Is universal life insurance worth it?
What is group universal life insurance?
Get more smart money moves – straight to your inbox
Sign up and we'll send you Nerdy articles about the money topics that matter most to you along with other ways to help you get more from your money.