A Guide to Indexed Universal Life Insurance
Indexed universal life insurance policies pay interest based on the movements of the stock market.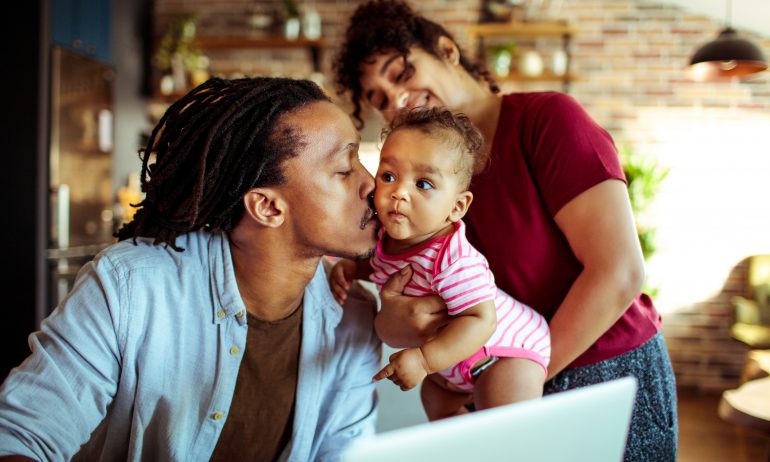 Many or all of the products featured here are from our partners who compensate us. This may influence which products we write about and where and how the product appears on a page. However, this does not influence our evaluations. Our opinions are our own. Here is a list of our partners and here's how we make money.
If you're looking for coverage that offers the flexibility of universal life insurance and a cash value account with higher growth potential, you might consider indexed universal life insurance. Indexed universal life, or IUL, gives you a chance to experience some of the upsides of the stock market while limiting risk.
There are lots of options, fees and forecasts to understand before you buy an IUL policy. Since it ties cash value to the stock market, IUL coverage comes with more ups and downs than other types of life insurance. But for a savvy investor looking for a policy with flexibility, indexed universal life could be the perfect fit.
What is indexed universal life insurance?
Indexed universal life insurance is a type of permanent coverage, which means it lasts your entire life and includes a cash value account that typically grows tax-deferred. Unlike other types of universal life, an IUL policy ties the cash value account to a stock index, such as the S&P 500. To compare, cash value accounts in regular universal life insurance earn money based on market interest rates.
Similar to universal life policies, IUL offers flexible coverage, giving policyholders the option to adjust their premiums and death benefit as needed.
Nerdy tip:
Indexed universal life is complex, subject to shifting fees, returns and benefits. Anyone considering an IUL policy should find a fee-only financial advisor to help navigate the buying and management processes.
How indexed universal life insurance works
Indexed universal life insurance works similarly to universal life. You pay a premium in exchange for lifelong coverage and can use the cash value account to build an investment. Part of your premium payment goes toward the cost of insurance (covering your death benefit) and other fees, then the rest is added to your cash account.
As with universal life, IUL premiums are adjustable. If you ever decide to skip a premium payment or underpay, that money can be taken directly from the account. You may also be able to adjust the death benefit amount if your needs change. However, you may be asked to complete a medical exam if you apply to increase your coverage.
How IUL cash value accounts work
The cash value account earns money based on the performance of a selected stock index. A stock index, such as the S&P 500 or Dow Jones Industrial Average, is a way to track a group of stocks. Insurance companies have one or more of these indices you can choose from. The insurer pays interest to policyholders based on the index's performance — as value goes up, the account earns interest. If the index drops, the account earns less or nothing.
The amount you can earn is subject to "floors" and "caps" to help minimize large swings in interest payments. The floor is the lowest your account rate can go and is usually guaranteed for the life of the policy, but is often set at 0%. This means the account won't suffer losses if the market crashes.
The cap is the highest interest rate the account can earn, so if the market is up more than the cap, you'll get credited only for the cap amount. Unlike the floor, your insurer can change the cap while the policy is in force.
As an example, let's look at an IUL policy with a floor of 0% and a cap of 9.5%. Money that went into the cash account earns interest at the credited rate shown in the last column.
Here are the changes in the market and the resulting life insurance interest rate credited.
You can see how the floor insulated the account from a loss at first, but in the following period, the cap limited the benefit of the index. The index gained 21%, and policyholders saw only 9.5%.
Indexed universal life vs. whole life insurance
| | | |
| --- | --- | --- |
| | | |
| Cash value interest calculation | | |
| | | |
| Cash account value can decline | | Yes, if index growth is low and fees are high. |
| | | |
| Cost ($ = cheapest, $$$$ = most expensive) | | |
Indexed universal life insurance: Pros and cons
Indexed universal life insurance offers flexibility and could give you higher interest rates than other kinds of life insurance. If you're comfortable with the risks and want to be active in the management of your insurance, this could be a nice fit.
However, indexed universal life is more complex than it may appear. While the idea of earning interest based on indexes is simple, the way that ends up working is less straightforward.
Pros of indexed universal life
Control over your death benefit and payments. You can increase or decrease payments, depending on your need for coverage, the growth of your cash account and your financial situation. You can also increase or decrease your coverage amount. However, you may need to complete a medical exam to increase the death benefit.
Stock market-driven returns on your cash-value account. These accounts build-up when the market grows, and that growth is often accumulated tax-deferred. Unlike standard universal life policies, IUL policies have the potential for more growth as rates are not fixed.
Cons of indexed universal life
Risk that the stock market will not rise as quickly as predicted. If this happens, the return on your investment could fail to meet your goals. That could lead to owing extra money to keep your policy from lapsing.
Effort is required to maintain your cash-value account in good health. During periods of low returns, you may need to pay more into your account, helping it regrow as quickly as possible.
Capped returns limit you from fully participating in the success of the market. These caps can also come down over time, further limiting your account's potential.
Fees can increase over time and may eat into the payments you make or the value of your cash account.
Buying an indexed universal life insurance policy
If you decide IUL is the right policy for you, there are a few things to know before talking to a life insurance agent.
The first and most important is to understand how indexed universal life is sold. When you sit down to discuss options with an agent, you'll be shown illustrations. These are projections of the policy's cash value growth, based on predicted interest rates, fees, payments and loans. It's easy to see these as accurate forecasts of the future, but they are not — they're estimates. After all, no one knows for certain how the stock market is going to perform.
Nerdy tip:
Your policy may have caps and fees that aren't shown in the illustration. When considering an indexed universal life policy, make sure to ask how the interest rates, fees or premiums could affect your results.
How to know if indexed universal life is right for you
If you think the stock market will continue going up, and you're excited about the floors and caps that come with indexed universal life, this may be the right pick.
Indexed universal life is for people who want to get more out of life insurance and see it as an investment. If all you want is a guaranteed payout and some cash value in retirement, a whole life insurance policy is probably a better option.
Indexed universal life is also not for people who want total control over their investments. The cash account is invested on your behalf, with few, if any, choices for you to make. If you want more investment options, a variable universal life policy might be a better fit.
Companies that offer indexed universal life insurance
All of the companies below offer indexed universal life and earned at least 4 stars out of 5 for overall performance. NerdWallet's ratings are determined by our editorial team and are based on the company as a whole, not individual products. The scoring methodology takes into account consumer experience, complaint data from the National Association of Insurance Commissioners and financial strength ratings.
Life insurance ratings methodology
NerdWallet's life insurance ratings are based on consumer experience, complaint index scores from the National Association of Insurance Commissioners for individual life insurance, and weighted averages of financial strength ratings, which indicate a company's ability to pay future claims. Within the consumer experience category, we consider ease of communication and website transparency, which looks at the depth of policy details available online. To calculate each insurer's rating, we adjusted the scores to a curved 5-point scale.
These ratings are a guide, but we encourage you to shop around and compare several insurance quotes to find the best rate for you. NerdWallet does not receive compensation for any reviews. Read our editorial guidelines.
Insurer complaints methodology
NerdWallet examined complaints received by state insurance regulators and reported to the National Association of Insurance Commissioners in 2018-2020. To assess how insurers compare to one another, the NAIC calculates a complaint index each year for each subsidiary, measuring its share of total complaints relative to its size, or share of total premiums in the industry. To evaluate a company's complaint history, NerdWallet calculated a similar index for each insurer, weighted by market shares of each subsidiary, over the three-year period. Ratios are determined separately for auto, home (including renters and condo) and life insurance.
Get more smart money moves – straight to your inbox
Sign up and we'll send you Nerdy articles about the money topics that matter most to you along with other ways to help you get more from your money.