Best Medicare Supplement Insurance Companies
Find the best Medigap insurance company for your needs and your budget.
Many or all of the products featured here are from our partners who compensate us. This influences which products we write about and where and how the product appears on a page. However, this does not influence our evaluations. Our opinions are our own. Here is a list of our partners and here's how we make money.
Medicare Supplement Insurance, or Medigap, covers out-of-pocket expenses like copays, coinsurance and deductibles from Original Medicare.
In most states, there are 10 standardized Medigap plan types. Each plan type has the same Medicare benefits, but there can still be significant differences between policies offered by different companies.
Private insurance companies that sell Medigap policies differ in terms of plan types offered, states they serve, prices, extra perks and customer service. Each company has different strengths and weaknesses.
Best Medicare Supplement Insurance companies
NerdWallet compares Medigap supplemental health insurance companies' performance in terms of plan choices, member satisfaction, affordable prices, extra perks, service area and more.
Here's how the top Medicare Supplement Insurance companies stand out:
Best for Medigap plan options: AARP/UnitedHealthcare Medicare Supplement Insurance
Service area: 50 states and Washington, D.C.
Medigap plans offered: A, B, C, F, G, K, L and N (plan availability varies by location).
Standout feature: While many competitors offer four or five Medigap plans, AARP/UnitedHealthcare offers every Medigap plan except for Plans D and M, and its Medigap policies are available everywhere in the country.
AARP's Medicare Supplement Insurance plans are insured exclusively by UnitedHealthcare, which is the largest seller of Medicare Supplement Insurance. AARP/UnitedHealthcare Medigap plans have low complaint rates when compared with most competitors. There are many configurations of plan types and extras available — sometimes so many that it might be overwhelming to choose.
Eight out of 10 standard Medigap plans are available to qualifying applicants.

Plans are available in every state — even Massachusetts, which competitors tend to skip.

Customers complain about AARP/UHC Medigap plans at relatively low rates, and UHC does well on third-party customer satisfaction ratings.
The health and wellness discounts sold as "wellness extras" are sometimes costly, while you can find similar perks for free from some competitors.

Some plans are offered with as many as three variations, each with different pricing, extras and restrictions, which might be confusing.

Medicare Select plans have lower premiums, but you must stay in-network for inpatient care.
Best for member satisfaction: State Farm Medicare Supplement Insurance
Service area: 45 states and Washington, D.C.
Medigap plans offered: A, C, D, F, G and N (plan availability varies by location).
Standout feature: Members almost never file complaints about Medigap policies from State Farm.
State Farm is probably best known for auto insurance, but Medigap is one of a few types of health insurance it offers. State Farm sells Medigap policies in most states and members have few complaints about the company. However, the prices could be lower, and competitors offer more opportunities for discounts or added perks with your policy.
State Farm members file complaints at rates nearly 90% below the average for all Medigap insurance companies on the market.

Premiums in some areas, including a high-cost area like Los Angeles, are close to the lowest on the market.
State Farm doesn't keep up with competitors that offer various discounts on premiums and added perks like fitness benefits.

Premiums aren't universally low. In some locations, you can find significantly lower prices on plans from State Farm's competitors, even before discounts.
Looking for Unbiased Medicare Advice?
Chapter saves people over $1,000/year on their Medicare plans. You can reach them at (855)480-7438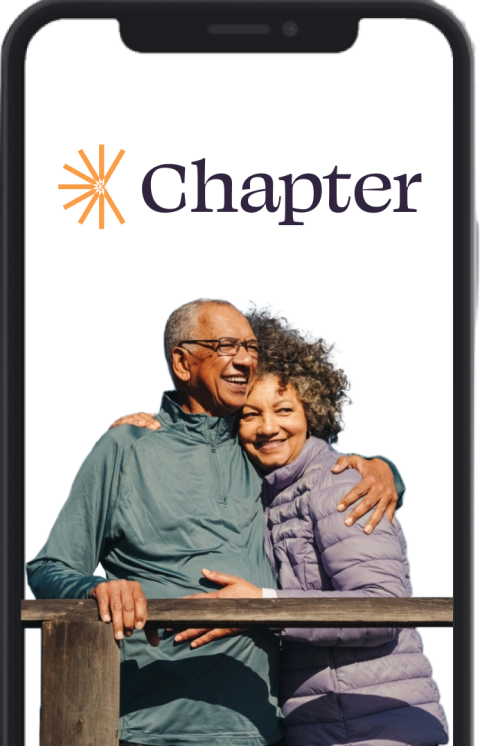 Best for premium discounts: Mutual of Omaha Medicare Supplement Insurance
Service area: Every state except Massachusetts, plus Washington, D.C.
Medigap plans offered: A, F, G and N (plan availability varies by location).
Standout feature: Some applicants can receive up to a 12% discount if they live with a spouse, domestic partner or other adults. In some states, this discount requires that the other household member already has or is applying for a Mutual of Omaha Medigap policy.
Unlike many Medigap companies, Mutual of Omaha doesn't sell Medicare Advantage or other health insurance plans. Its insurance offerings are meant to complement your main health insurance, such as Medicare Supplement Insurance, life insurance and long-term care insurance. It doesn't offer as many plan types as some competitors, but member satisfaction is high.
A discount of up to 12% for some applicants living with another adult is larger than many other companies offer.

Members file complaints at rates nearly 60% below the average for all Medigap insurance companies on the market.

Mutual of Omaha sells Medicare Supplement Insurance in every state but Massachusetts.
For new Medicare beneficiaries, only Medigap plans A, G and N are available in most states.

Mutual of Omaha spends less on member benefits and more on overhead than the average Medigap company.
Best for extra benefits: Anthem Medicare Supplement Insurance
Medigap plans offered: A, F, G and N (plan availability varies by location).
Standout feature: In some locations, Anthem offers the option to add on coverage with cost sharing for services not included in standard Medigap plan types. For example, Anthem Extras packages can cover some costs for dental cleanings, dental procedures and eye exams, plus an allowance for glasses frames or contact lenses.
Anthem is the second-largest health insurance company in the U.S. It offers Medicare Supplement Insurance as part of the Blue Cross Blue Shield collective. Anthem's optional dental and vision coverage add-ons are rare among competitors. It offers only a few Medigap plan types, though, and serves relatively few states.
Anthem offers several tiers of dental and vision coverage to mix and match with Medigap plans.

Some members can save on premiums with discounts based on your household and payment methods.

Anthem offers extra perks for a variety of fitness, health and wellness products and services.
Anthem sometimes charges more for plans with less coverage, which can make shopping confusing.

Only a few Medigap plan types are available, although they are the most popular ones.

Medigap policies are available in only 14 states.
Best for nationwide availability: Blue Cross Blue Shield Medicare Supplement Insurance
Service area: 50 states and Washington, D.C.
Medigap plans offered: A, B, C, D, F, G, K, L, M and N (plan availability varies by location and BCBS licensee).
Standout feature: There's at least one Blue Cross Blue Shield company serving every state, so wherever you are, it's likely that there are BCBS Medigap plans available to you.
Blue Cross Blue Shield is a collective of 34 companies. Together, BCBS companies make up about 43% of the U.S. health insurance market. BCBS companies offer Medicare Supplement Insurance everywhere in the country, but because each of the companies functions independently, plan offerings, pricing and other details will vary.
BCBS companies offer Medigap policies in all 50 states and Washington, D.C.

The "Blue to Blue" program can make it easier and less expensive to change your coverage in the future.
Prices, plan types, extras and member experiences can vary depending on your local BCBS company.

Both Medigap Plan A and Plan N were at least 50% more expensive than the market's best prices, on average, in quotes obtained by NerdWallet.

BCBS offers Medicare Select plans that can be cheaper than the standard versions, but you have to stay in-network.
Get details on Medicare Supplement Insurance options

Lower premiums, but higher copays

Lowest premiums — partial coverage

No longer for sale to new Medicare members
Find the right Medicare Supplement Insurance plan
Because Medigap plans are standardized, you can get precisely the same Medicare benefits from any company offering the plan. So when you shop, keep these considerations in mind to find the best policy to fit your needs:
Is your preferred plan available? Health insurance companies don't always sell every plan, so check who sells the plan you want to buy in your area.

What are the premiums? Prices for the same plan can vary between companies, so check to find the most competitive rates.

Will your premiums change over time? Most policies cost more as you age, but some companies offer policies that let you lock in a price when you sign up.

Are there extras? Medigap plans' core benefits are standardized, but in certain cases, some companies include such perks as discount programs or gym memberships.
If you have additional questions about Medicare, visit 
Medicare.gov
or call 800-MEDICARE (800-633-4227, TTY 877-486-2048).
Get more smart money moves – straight to your inbox
Sign up and we'll send you Nerdy articles about the money topics that matter most to you along with other ways to help you get more from your money.