Compare Medicare Supplement Insurance Plans
You can fill the gaps in Original Medicare with supplemental Medicare coverage. Here are your options.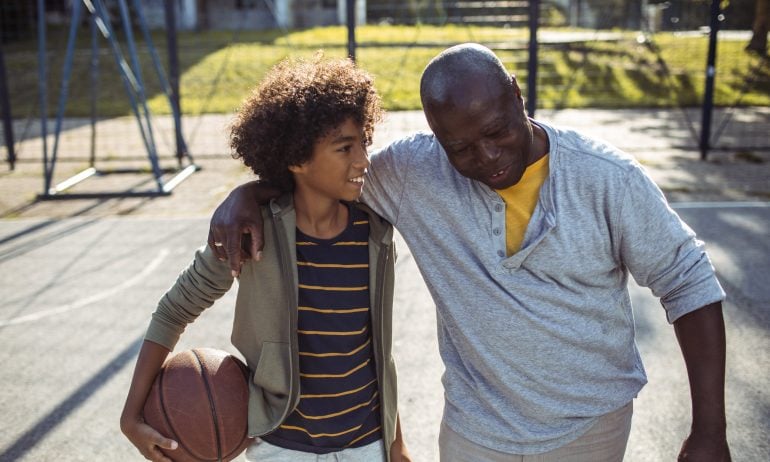 Many or all of the products featured here are from our partners who compensate us. This may influence which products we write about and where and how the product appears on a page. However, this does not influence our evaluations. Our opinions are our own. Here is a list of our partners and here's how we make money.
Medicare Supplement Insurance, or Medigap, is insurance that pays for some costs that aren't covered in Original Medicare. A Medicare Supplement Plan might (for instance) cover copayments, coinsurance or deductibles you owe under Original Medicare.
Medicare Supplement Plans operate as additional — not primary — insurance coverage. You must have Medicare Part A and Part B to buy a Medigap plan. These policies are sold by private companies, and the plans are standardized, so Medicare Supplement Plan G in New York will offer the same coverage as Medicare Supplement Plan G in Ohio [1].
What you should know about Medicare Supplement Plans
Understanding how Medicare Supplement Plans work can take some time. Here are the basics [2]:
Medigap plans cover one person. If your spouse or partner also wants a Medicare Supplement Plan, they must buy a policy of their own.

Medigap plans can't cancel you for health issues. All standardized Medigap plans are guaranteed renewable, which means they can't cancel your policy if you have health problems, as long as you continue to pay the premiums.

You can't buy Medigap if you have Medicare Advantage. In fact, it's illegal for someone to sell you a Medigap plan if you have Medicare Advantage. If you change back to Original Medicare, you can purchase a Medigap plan.

Some plans are no longer available. You can no longer purchase Plans E, H, I and J, but if you purchased one of those plans before June 1, 2010, you can continue with it. People newly eligible for Medicare after Jan. 1, 2020, also can't purchase Plan C and Plan F, which cover the Medicare Part B deductible. (But if you turned 65 prior to that date and haven't signed up for Medicare Part B because you still have employer group coverage, you may be able to buy Plans C and F when you do enroll in Part B.)
Compare Medicare Supplement Plans
If you're considering a Medigap policy, it helps to understand what each plan covers. Here's a Medicare Supplement Plan comparison chart to help you see the differences between plans [3].
| | Medigap plans that cover it |
| --- | --- |
| Part A coinsurance and hospital costs up to an additional 365 days after Medicare benefits are used up. | A, B, C, D, F*, G*, K, L, M, N. |
| Part B coinsurance or copayment. | A, B, C, D, F, G, M, N**. K covers 50%. L covers 75%. |
| | A, B, C, D, F, G, M, N. K covers 50%. L covers 75%. |
| Part A hospice care coinsurance or copayment. | A, B, C, D, F, G, M, N. K covers 50%. L covers 75%. |
| Skilled nursing facility care coinsurance. | C, D, F, G, M, N. K covers 50%. L covers 75%. |
| | |
| | |
| | |
| Foreign travel exchange (deductible and limitations apply). | C, D, F, G, M and N cover at 80%. |
| | K: $6,620 in 2022. L: $3,310 in 2022. N/A for all other plans. |
* In some states, Plans F and G have a high-deductible plan option. That means you must pay for Medicare-covered costs (coinsurance, copayments, deductibles) up to the deductible of $2,490 in 2022, at which point your coverage will kick in. ** Plan N pays 100% of the Part B coinsurance, except for a copayment of up to $20 for some office visits and a copayment of up to $50 for emergency room visits that don't lead to inpatient admission. *** For Plans K and L, once you meet your out-of-pocket yearly limit and your yearly Part B deductible, the plan pays 100% of covered services for the remainder of the year.
How much does Medicare Supplement Insurance cost?
You may see Medicare Supplement Plans priced in a few ways [4]:
Community-rated: Premiums aren't based on age — everyone pays the same monthly premium. This may also be called "no age-rated."

Issue-age-rated: Premiums are based on the age you are when you purchase them. Generally, younger people pay lower premiums than older people. This may also be called "entry age-rated."

Attained-age-rated: Premiums are based on your current age, meaning costs will go up as you get older.
Nerdy tip:
Costs can vary quite a bit between plans that offer the exact same coverage, so it pays to compare prices between companies before purchasing a plan.
For reference, below are example premium ranges for individual Medicare Supplement Insurance plans in 2022 in California [5].
*Pricing will depend on where you live and your personal health situation. The numbers above are based on plans available to a 65-year-old nonsmoker living in California's 92589 ZIP code.
Find Medicare Supplement Insurance near you
You can search for Medicare Supplement Plans in your area on Medicare.gov. Just enter your ZIP code, and for more accurate pricing, consider entering your age, sex and tobacco usage on the page that follows.
Once you pick your Medigap plan, the finder will show you companies in your area that offer it, along with the plan's pricing strategy (i.e., if it's community pricing, attained-age pricing or issue-age pricing).
When to enroll in Medicare Supplement Insurance
Ideally, you should buy Medicare Supplement Insurance during your Medigap Open Enrollment Period. This starts the month you turn 65 and enroll in Medicare Part B, and it lasts six months. It also never repeats, so don't miss it.
During this open enrollment period, companies selling Medicare Supplement plans must sell you a policy and can't charge you a higher price, even if you have health issues. Outside your open enrollment window, however, companies can refuse to sell you a policy and they can charge you a higher price based on any health problems you might have [6].
If you have additional questions about Medicare, visit Medicare.gov or call 800-MEDICARE (800-633-4227, TTY: 877-486-2048).
Read more about the different parts of Medicare and what they cover.
Get more smart money moves – straight to your inbox
Sign up and we'll send you Nerdy articles about the money topics that matter most to you along with other ways to help you get more from your money.