Medigap: What to Know About Medicare Supplement Plans
Medicare Supplement plans (Medigap) help pay for out-of-pocket costs associated with Original Medicare.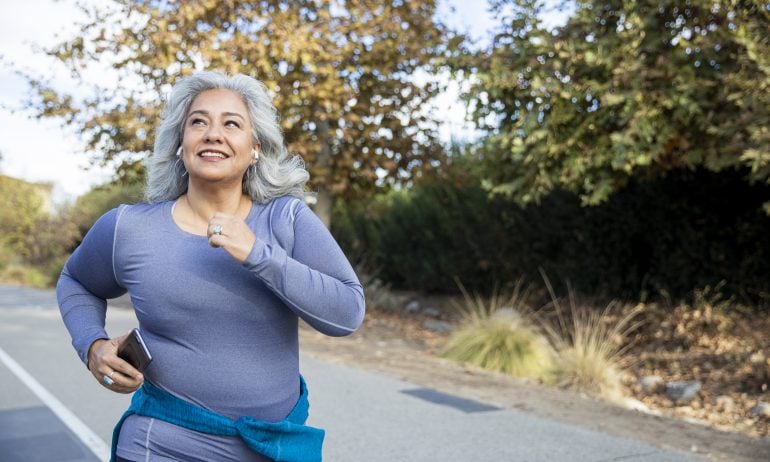 Many or all of the products featured here are from our partners who compensate us. This may influence which products we write about and where and how the product appears on a page. However, this does not influence our evaluations. Our opinions are our own. Here is a list of our partners and here's how we make money.
Medicare Supplement Insurance (also called Medigap) covers the out-of-pocket health care costs you may incur with Original Medicare (parts A and B). In most states, there are 10 standardized Medigap plans with letter names that are sold by private insurers, with premiums regulated by the states. What you pay in monthly premiums may depend on where you live, what coverage you get and how old you are. Medicare Supplement plans are not used with Medicare Advantage plans.


Compare Medicare options with eHealth
Find Medicare Advantage and Medicare Supplement Insurance plans in your area.
on eHealth's non-government site.
What Medicare Supplement plans cover
Medicare Supplement plans cover some of your out-of-pocket health care costs after Medicare Part A or Medicare Part B has paid its share. Medigap policies can help cover:
Part A and Part B coinsurance.

Part A and Part B copayments.

Part A deductible: All but one of the 10 standardized plans pays all or part of the Part A deductible for in-patient hospitalization ($1,484 for every 60-day benefit period).

Part B deductible: As of Jan. 1 2020, Medigap plans sold to new beneficiaries aren't allowed to cover the Part B deductible ($203 in 2021). Two of the 10 standardized plans — plans C and F — cover the Part B deductible but aren't available to new enrollees. People who are already covered by Plans C or F are able to keep their plans and take advantage of the Part B deductible coverage.

Foreign travel emergency services: Several plans cover 80% of medically necessary emergency services outside the U.S. after you meet a $250 deductible.
What Medicare Supplement plans don't cover
Medigap policies don't cover:
Vision care (including eyeglasses).

Prescription drugs: Medicare Supplement plans sold after Jan. 1, 2006, aren't allowed to include prescription drug coverage. But if you have a plan bought before that date that includes prescription drug coverage, that coverage will continue. You can receive prescription drug coverage through a Medicare Part D plan.
When to enroll in Medicare Supplement Insurance
Enrolling in Medicare Supplement plans can be tricky. You'll pay more, or even be denied coverage, if you don't follow the rules for enrollment carefully.
How Medigap works with other insurance
With Original Medicare: Medicare Supplement Insurance helps pay for out-of-pocket costs incurred with Original Medicare Parts A and B only.
With Medicare Advantage: Medicare Supplement Insurance doesn't work with Medicare Advantage plans. It is illegal to sell a Medigap plan to a Medicare Advantage beneficiary.
With Medicare Part D prescription drug coverage: Medicare Supplement plans sold after January 2006 aren't allowed to include prescription drug coverage. If you have one of these older policies and you want to change to a Medicare Part D policy, you can drop just the prescription portion of your existing Medigap policy. Be aware that the prescription drug coverage you've been using must be "creditable," meaning it pays on average at least the same amount as Medicare standard drug coverage, or you'll have to pay the Medicare Part D penalty. This will also happen if you go 63 days without creditable prescription drug coverage, so you'll want to sign up soon after you drop the previous coverage.
With employer or union-sponsored insurance: If you have group health coverage through an employer or union and you decide to stick with that coverage, you may postpone enrolling in Medicare B without paying the Part B penalty. As a result, your Medigap enrollment period will also be postponed until the first of the month that you enroll in Medicare Part B. If you sign up for Medigap during that six-month enrollment period, you will be issued a policy, regardless of your health status.
Start by determining which of the various lettered plans will fit your health care needs. For a side-by-side comparison, see this page of Medicare.gov.
Medigap policies are standardized in a different way in Massachusetts, Minnesota and Wisconsin. Click on the state name to learn more about Medigap in those places.
Once you choose the type of plan you want, you'll need to compare prices among all the insurers that offer that plan in your area. Remember, prices can vary considerably but coverage is the same for each lettered plan. This tool on Medicare.gov can help you compare prices. Your State Health Insurance Assistance Program (SHIP) or your state insurance department can also help.
Nerdy tip:
Be sure to contact the insurer for each policy you are considering to double-check prices and coverage availability. Information available online can be out of date quickly.
Get more smart money moves – straight to your inbox
Sign up and we'll send you Nerdy articles about the money topics that matter most to you along with other ways to help you get more from your money.