How to Buy Cardano (ADA)
You can buy Cardano (ADA) through an exchange, using cryptocurrencies or cash.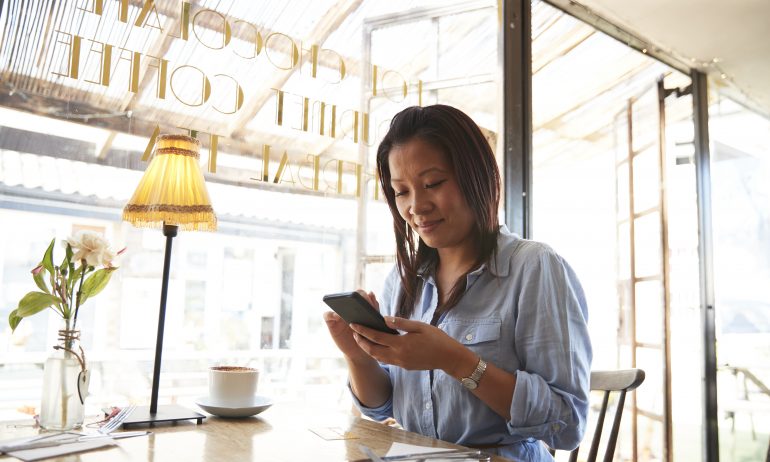 Many or all of the products featured here are from our partners who compensate us. This influences which products we write about and where and how the product appears on a page. However, this does not influence our evaluations. Our opinions are our own. Here is a list of our partners and here's how we make money.
---
The investing information provided on this page is for educational purposes only. NerdWallet, Inc. does not offer advisory or brokerage services, nor does it recommend or advise investors to buy or sell particular stocks, securities or other investments.
Cardano is a blockchain network aiming to help users carry out a range of complex transactions without the help of a middleman such as a bank or a broker. Cardano is among many other blockchains and digital assets that promote the movement toward decentralized finance — also know as DeFi.
Cardano's blockchain network shares a name with its native cryptocurrency. Investing in Cardano (ADA) tokens typically involves exchanging U.S. dollars for the cryptocurrency, which is also known as ADA. Cardano tokens have a few different uses for people who own them:
You can use them to pay for services and cover fees on Cardano's underlying blockchain network, which is designed to support complex transactions in fields such as finance.

You can buy Cardano tokens in hopes that they will increase in value, either in short-term trading or because of long-term demand associated with use of the network.
Buying Cardano also involves a considerable amount of risk. Cryptocurrency is a novel, volatile space in which the fortunes of any particular asset are difficult to predict.
Here are some details on how to buy Cardano, and how to decide whether such an investment makes sense for you.
To buy Cardano, you'll need to follow four basic steps:
1. Decide whether to invest in Cardano
Cryptocurrencies have historically been prone to rapid shifts in value, and Cardano is no exception. That means that if you're looking at Cardano or any other digital asset as a way to make a quick buck, you could be disappointed just as easily as you could be rewarded.
| | |
| --- | --- |
| | Innovative. Cardano was the first blockchain to implement its Ouroboros protocol, which uses a proof-of-stake consensus mechanism with some additional security functionality. Ouroboros is unique in that it includes a settlement delay to help protect the network against cyber attacks and dishonest participants. Additionally, the network's security is consistently audited and peer reviewed by third-party institutions and universities that have partnered with Cardano. |
| | Fast. Thanks to the proof-of-stake protocol Cardano uses to process transactions, the blockchain network can handle approximately 250 transactions per second — also called tps — which is much faster than larger blockchains like Bitcoin (7 tps) or Ethereum (21 tps). Cardano is also currently developing a Layer 2 upgrade that will allow it to process up to 1,000 tps. This upgrade should allow Cardano to compete with even faster blockchain networks like Solana or Atom. |
| | High. Investors considering purchasing Cardano may want to consider its prospects for long-term growth. If Cardano can grab a significant market share, demand for ADA cryptocurrency could rise — potentially increasing its value. |
| | Low. Cardano is currently trading at about 32 cents for each ADA token, making it one of the more affordable options among the most popular cryptocurrencies. |
| | Low. The average cost per transaction on the Cardano blockchain network is about 13 cents. |
For investors looking to purchase Cardano, it's also worth thinking about its prospects for long-term growth. If Cardano can grab a significant share of its market, demand for ADA cryptocurrency could rise — potentially increasing its value. And Cardano has developed some exciting technology which makes it a unique blockchain. For instance, Cardano's innovative Ouroboros protocol uses a proof-of-stake consensus mechanism with some additional security functionality.
That said, Cardano is still in development and critical features, such as "smart contracts" that execute automatically when certain conditions are met, are only just rolling out. Competing networks such as Ethereum, Solana and others may wind up dominating the market, leaving little room for Cardano to grow.
Generally, if you're investing in cryptocurrencies, it's best to keep them in a small cluster of high-risk investments in your portfolio. A general guideline for investors is to hold off until they've made more pressing financial moves, such as shoring up retirement and paying off short-term debt.
2. Find a place to buy Cardano
As the ninth most popular cryptocurrency by market cap, Cardano is widely circulated — so you have several options if you choose to buy it. A common way to purchase cryptocurrency is on a centralized exchange.
Decentralized exchanges, where cryptocurrency is traded in peer-to-peer exchanges, are also an option that can carry lower costs. But these generally require more technical expertise and may be difficult for new users to navigate.
Advertisement
Fees 

0% - 3.99%

varies by type of transaction; other fees may apply

Promotion 

Get $200 in crypto

when you sign up. Terms Apply.

Promotion 

None

no promotion available at this time

Promotion 

None

no promotion available at this time
3. Decide how to pay for Cardano
There are two main ways to pay for cryptocurrencies.
Cash: Most cryptocurrency exchanges accept fiat currency such as U.S. dollars. If you're a first-time investor or want to increase your overall exposure to cryptocurrencies by buying Cardano, you'll have to convert your cash into ADA.
Exchanges commonly accept ACH, or Automated Clearing House, transactions from banks, as well as wire transfers, debit cards and credit cards. However, be aware that using high-interest debt such as a credit card balance to buy cryptocurrency is especially risky. If your investments lose money, you could find yourself with significant interest payments and no way to pay back your principal.
Cryptocurrencies: Another option in many crypto marketplaces is to trade some of your existing digital assets for Cardano. Not all exchanges offer this option, so make sure you review the details for the platform you intend to use.
Trading existing cryptocurrencies may be an option if you're looking to diversify your crypto holdings without tying up more of your cash in the space. It can also reduce costs associated with converting cash into crypto in some marketplaces.
One factor to consider is that the relative values of cryptocurrencies (say, Bitcoin to Cardano) tend to fluctuate even more than their cash values. That might be OK if you're carefully observing the market and want to convert some of your gains into Cardano.
If you'd like to avoid the complexity while keeping your transactions in crypto, however, you can consider using stablecoins, whose values are pegged to currencies such as the dollar.
4. Purchase and store your Cardano
As with other cryptocurrencies, owners of Cardano have the option of storing their holdings in a digital wallet or leaving them in the custody of an exchange.
Using an exchange: Storage services offered by exchanges are the most straightforward option for beginning crypto investors, but they also involve some trade-offs.
The private keys that give you ownership of your cryptocurrency will not be in your possession with many of these services. That means you have to trust a centralized third party's security protocols and business practices.
However, exchanges can crash, leaving consumers without access to withdrawals. Consider FTX and FTX.US, major cryptocurrency exchanges that filed for bankruptcy and were hacked shortly after. You may want to consider moving your crypto assets to a digital wallet to provide some additional security. And though most reputable exchanges have taken steps to secure, and in some cases insure, assets held on their platforms, the threat of hackers is never far away given the high value of some digital assets.
Use your own wallet: Digital wallets provide secure storage of the private keys you will use to access, spend or trade your cryptocurrency.
The trade-offs here are the opposite of what you face with storing on an exchange. First, your assets are in your control, which means it's on you to keep track of them. If you lose your private keys, your cryptocurrency is gone.
There are two major kinds of digital wallets.
Hot wallets: These are digital wallets that can connect in some form to the Internet. These can be convenient, but they also carry some risk because their connectivity makes them theoretically reachable by hackers.

Cold wallets: These are digital wallets that store private keys on some sort of removable storage device. They involve physical hardware that you must be careful not to lose.
Whatever digital wallet you choose, make sure it's compatible with the Cardano network and the exchange where you intend to buy the cryptocurrency.
Neither the author nor editor held positions in the aforementioned investments at the time of publication.
Track your net worth and use our Nerdy tools to learn about how to save more for retirement.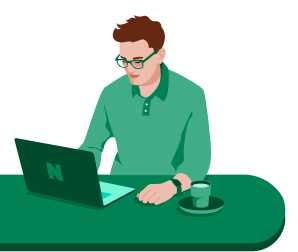 Get more smart money moves – straight to your inbox
Sign up and we'll send you Nerdy articles about the money topics that matter most to you along with other ways to help you get more from your money.