Stablecoin Definition: What Are They and How Do They Work?
Stablecoins are built to not fluctuate in price while still giving users the benefits of crypto.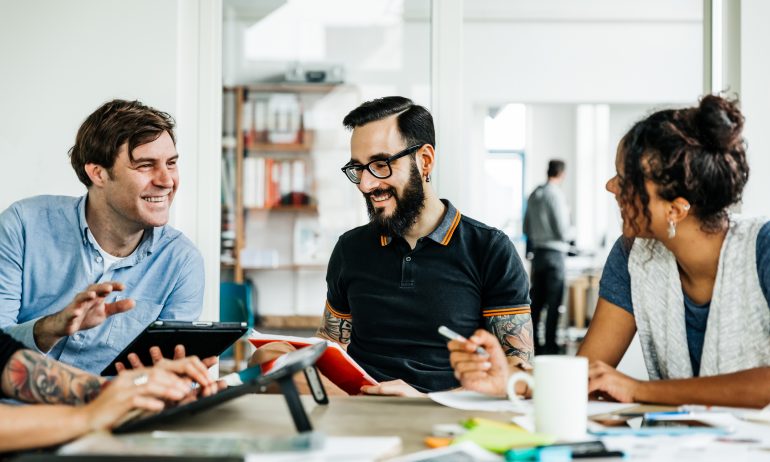 Many or all of the products featured here are from our partners who compensate us. This influences which products we write about and where and how the product appears on a page. However, this does not influence our evaluations. Our opinions are our own. Here is a list of our partners and here's how we make money.
---
The investing information provided on this page is for educational purposes only. NerdWallet, Inc. does not offer advisory or brokerage services, nor does it recommend or advise investors to buy or sell particular stocks, securities or other investments.
Stablecoins are cryptocurrencies whose values are tied to those of real-word assets such as the U.S. dollar. They were developed in part as a response to the price volatility experienced by traditional cryptocurrencies such as Bitcoin, whose utility as a form of payment is limited by rapid changes in market value.
Stablecoins have become a key component of a developing class of products known as DeFi, or decentralized finance, in which transactions can be carried out without a middleman such as a bank or broker. And some stablecoins, such as Tether and USD Coin, are among those with the highest market capitalizations on the cryptocurrency market.
If you're thinking about using cryptocurrency for something other than trading or investing (think: lending, borrowing or financing), chances are you're going to encounter stablecoins. But bear in mind that not all stablecoins are created equal. They use different methods to hold their values steady, and they carry different types of risks depending on which one you select. Stablecoins are also the subject of ongoing regulatory scrutiny.
Here are some things to know about how stablecoins work.
Definition: What are stablecoins?
Stablecoins are a type of Bitcoin alternative (altcoin) that is built to offer more stability than other cryptos. Some are actually backed by a reserve of the asset they represent; others use algorithms or other methods to keep their values from fluctuating too much.
Stablecoins vs. other cryptocurrencies
All cryptocurrencies are are based on similar blockchain technology, which enables secure ownership of digital assets. Cryptocurrencies circulate on decentralized networks that use cryptography to guard against counterfeiting and fraud.
The value of most cryptocurrencies is largely determined by what the market will bear, and many people who buy them are doing so in hopes that they will increase in value. Stablecoins, however, are designed not to change much in value. If you spend a stablecoin that's linked to the value of a dollar, you're less likely to look at cryptocurrency prices the next week and see that you're missing out on a big gain (or huge loss).
Cryptocurrency isn't exactly easy to digest. Here are some common crypto terms and what they mean.
Blockchain: All cryptocurrencies are powered by open-source code known as blockchain. Blockchains are shared public ledgers where groups of transactions make up a "block" that is "chained" to the previous block by code, creating a permanent record of each transaction. This makes it difficult for people to hack or alter the ledger.

Digital wallet: This functions similar to a traditional wallet, but instead of paper currency, it holds proof of your cryptocurrency. These wallets can vary in form. Devices, programs on an app or website or services offered by crypto exchanges can all be used as wallets.

Decentralized: A decentralized financial system is a peer-to-peer system not controlled by any single institution such as a brokerage or bank. Crypto enthusiasts often describe traditional financial institutions as a barrier to a more democratic system: Centralized systems can block transactions or deny loans, prevent people from setting up bank accounts or sending money and operate during specific hours in specific time zones. Decentralized finance avoids many of those issues.
Advertisement
Fees 

0% - 3.99%

varies by type of transaction; other fees may apply

Promotion 

Get $200 in crypto

when you sign up. Terms Apply.

Promotion 

None

no promotion available at this time

Promotion 

None

no promotion available at this time
Stablecoins are backed by multiple sources, including fiat currency (meaning traditional currencies like the U.S. dollars in your bank account), other cryptocurrencies, precious metals and algorithmic functions. But a crypto's backing source can affect its risk level: A fiat-backed stablecoin, for instance, may be more stable because it is linked to a centralized financial system, which has an authority figure (like a central bank) that can step in and control prices when valuations are volatile. Stablecoins that aren't linked to centralized financial systems, like a bitcoin-backed stablecoin, may change drastically and quickly in part because there is no regulating body controlling what the stablecoin is pegged to.
Fiat-backed stablecoins are described as an IOU — you use your dollars (or other fiat currency) to buy stablecoins that you can redeem later for your original currency. Unlike other cryptos, with value that can fluctuate wildly, fiat-backed stablecoins aim to have very small price fluctuations. But that's not to say stablecoins are a totally safe bet — they are still relatively new with a limited track record and unknown risks, and should be invested in with caution. The cryptocurrency exchange Coinbase offers a fiat-backed stablecoin called USD coin, which can be exchanged on a 1-to-1 ratio for one U.S. dollar.
Crypto-backed stablecoins are backed by other crypto assets. Because the backing asset can be volatile, crypto-backed stablecoins are overcollateralized to ensure the stablecoin's value. For example, a $1 crypto-backed stablecoin may be tied to an underlying crypto asset worth $2, so if the underlying crypto loses value, the stablecoin has a built-in cushion and can remain at $1. These assets are less stable than fiat-backed stablecoins, and it is a good idea to keep tabs on how the underlying crypto asset behind your stablecoin is performing. One crypto-backed stablecoin is dai, which is pegged to the U.S. dollar and runs on the Ethereum blockchain.
Precious metal-backed stablecoins use gold and other precious metals to help maintain their value. These stablecoins are centralized, which parts of the crypto community may see as a drawback, but it also protects them from crypto volatility. Gold has long been seen as a hedge against stock market volatility and inflation, making it an attractive addition to portfolios in fluctuating markets. Digix is a stablecoin backed by gold that gives investors the ability to invest in the precious metal without the difficulties of transporting and storing it.
Algorithmic stablecoins aren't backed by any asset — perhaps making them the stablecoin that is hardest to understand. These stablecoins use a computer algorithm to keep the coin's value from fluctuating too much. If the price of an algorithmic stablecoin is pegged to $1 USD, but the stablecoin rises higher, the algorithm would automatically release more tokens into the supply to bring the price down. If it falls below $1, it would cut the supply to bring the price back up. How many tokens you own will change, but they will still reflect your share. One algorithmic stablecoin is AMPL, which its creators say is better equipped to handle shocks in demand.
Learn more about cryptocurrencies
Why do people use stablecoins?
The interest in stablecoins is that they are built to withstand volatility in a way that other cryptocurrencies aren't, but still offer mobility and accessibility. A more stable cryptocurrency is still decentralized, meaning it isn't beholden to the rules and regulations of a centralized system. That provides an entrypoint into the world of DeFi, with possibilities including faster money transfers, access to financial services without applications, keeping financial data private and avoiding financial service fees. Centralized stablecoins provide a digital option with the backing of a traditional currency.
Stablecoins may not be the investment that other cryptos are: They are inherently built to keep their prices stable, not soar in value. For example, the USD coin has barely strayed from its $1 value for its entire existence. Meanwhile, at the start of 2019, bitcoin floated close to $4,000, but in 2021 it was occasionally over $60,000. Stablecoins may be better used as a form of digital cash rather than a speculative investment.
Some types of stablecoins can also be used for crypto staking, in which cryptocurrency owners can earn rewards by essentially lending out their holdings to help execute other transactions. Staking carries risks, however, so make sure you read up on the specifics for the coin you intend to use.
Are there any other risks?
Despite the fact that stablecoins may be less volatile than other forms of crypto, they are still using newer technology which may have unknown bugs or vulnerabilities. And there's always a chance that you could lose the private keys that give you access to your cryptocurrency, either through a hack or user error.
Meanwhile, stablecoins have been facing a high level of regulatory uncertainty. In November of 2021, a report prepared by the Biden administration called for additional government oversight of stablecoins. While such changes may result in additional consumer protections, they could also affect different stablecoins in different ways or result in restrictions that affect coin holders.
If you're curious about cryptocurrency, think about using some "fun money" — those dollars left over after you've built your savings and paid for essential expenses. If you're looking to add some riskier assets to your portfolio, individual stocks can also fill that role.
Where can I buy stablecoins?
To buy stablecoins you'll need an account with a crypto exchange or a digital wallet where you can buy crypto directly. Some services may not be available in all locations, so be sure to check whether the options you want are available where you live. Exchanges like Coinbase may offer some stablecoins, but such centralized exchanges may list fiat-backed versions only. For more options, you could use a decentralized exchange to swap any existing tokens for most stablecoins.
Disclosure: The author held no positions in the aforementioned investments at the original time of publication. The editor owned Bitcoin at the time of publication.
Get more smart money moves – straight to your inbox
Sign up and we'll send you Nerdy articles about the money topics that matter most to you along with other ways to help you get more from your money.