What Is Fiat Money, and How Does it Differ from Cryptocurrency?
The term fiat currency is commonly used to distinguish regular money from cryptocurrency.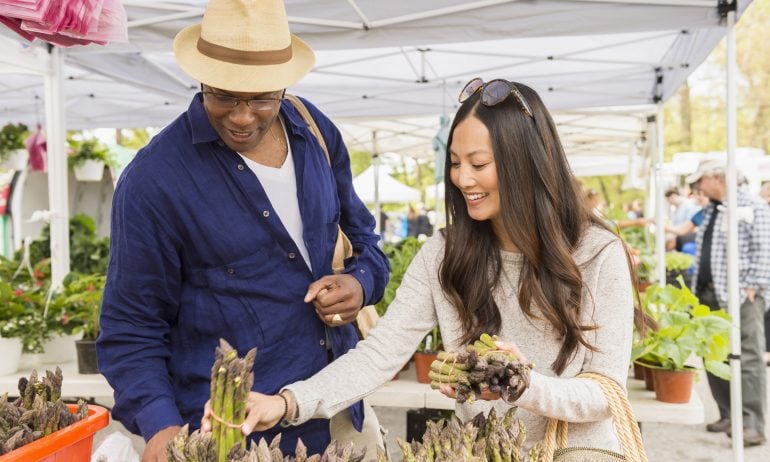 Many or all of the products featured here are from our partners who compensate us. This influences which products we write about and where and how the product appears on a page. However, this does not influence our evaluations. Our opinions are our own. Here is a list of our partners and here's how we make money.
---
The investing information provided on this page is for educational purposes only. NerdWallet, Inc. does not offer advisory or brokerage services, nor does it recommend or advise investors to buy or sell particular stocks, securities or other investments.
Fiat currency (or fiat money) is government-controlled money such as the U.S. dollar and other national currencies.
Generally, fiat money derives its value from the decisions of central banks, rather than through reserves of assets such as gold. Some people, however, use the term fiat currency to describe any money issued by a government and used as legal tender.
Today, the term fiat currency is commonly used as a way of distinguishing regular money from cryptocurrency. Cryptocurrency is a digitally created form of payment that can exist without the help of a central bank.
Advertisement
Fees 

0% - 3.99%

varies by type of transaction; other fees may apply

Promotion 

Get $200 in crypto

when you sign up. Terms Apply.

Promotion 

None

no promotion available at this time

Promotion 

None

no promotion available at this time
Why is it called fiat currency?
A "fiat" is an official order or decree. So if a currency is created by a government order, you could say it was created by fiat — making it a fiat currency.
An expression of such a fiat is written right there on the dollar bills in your wallet: "This note is legal tender for all debts, public and private."
What gives fiat currency value?
For many years, dollars were actually backed by reserves of valuable assets such as gold and silver. The U.S. went off the gold standard for domestic transactions in the 1930s and ended international conversions in 1971. Dollars haven't been redeemable in silver since the 1960s.
Today, the U.S. Federal Reserve is required to hold collateral equal to the value of the dollars in circulation, and it does so using government-issued debt.
So essentially, the dollar has value for two reasons:
Because the U.S. government says it does.

Because investors and lenders around the world believe that the U.S. government will repay its debts.
Limitations of fiat money
Fiat money gives financial policymakers a set of tools they can use to adjust the monetary supply to suit the needs of the economy. For instance, they can readily infuse money to stimulate demand in times of slow growth.
But fiat currency is not foolproof, and regulators may not always take the optimal course of action. Increasing the supply of money too quickly can lead to rapid inflation. After the government stimulus programs and economic disruptions caused by the COVID-19 pandemic, governments around the world have been struggling to get inflation under control.
Fiat currency vs. cryptocurrency
The main difference between fiat currency and cryptocurrency is that cryptocurrencies don't require government backing, while fiat currencies depend on it.
Most cryptocurrencies are created using a cryptographic computer networking technology known as blockchain, which enables them to circulate without the need for a central authority such as the Federal Reserve.
Many proponents of cryptocurrencies argue this "decentralization," in which currencies are governed by users instead of central authorities, will result in more efficient and less corrupt monetary systems.
However, there's nothing stopping governments from using cryptocurrencies or their associated technologies in national currency systems. El Salvador in September 2021 became the first nation to adopt Bitcoin as legal tender. And China is developing a digital version of its yuan national currency.
Because most cryptocurrencies aren't backed by central banks, they derive their value from different sources.
Bitcoin, the first and most valuable cryptocurrency, generally has its value determined by the market logic of supply and demand. There's a finite supply of Bitcoin that's governed by its underlying software, so when demand goes up, so do prices.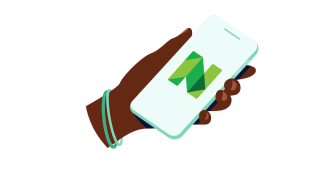 Nerd out on investing news
Subscribe to our monthly investing newsletter for our nerdy take on the stock market.
And because many investors in cryptocurrencies are speculating on their future worth, prices relative to the dollar have been quite volatile.
On the other hand, certain "stablecoins" are backed by a reserve of cash or other commodities intended to keep their value stable.
Track your net worth and use our Nerdy tools to learn about how to save more for retirement.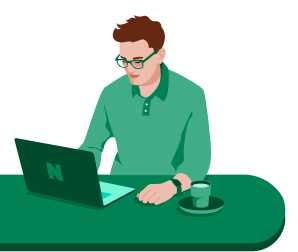 Get more smart money moves – straight to your inbox
Sign up and we'll send you Nerdy articles about the money topics that matter most to you along with other ways to help you get more from your money.