How Do You Compare? Average Salaries by Age and Occupation
The average annual salary for a recent college graduate with a bachelor's degree was $50,944 in 2018.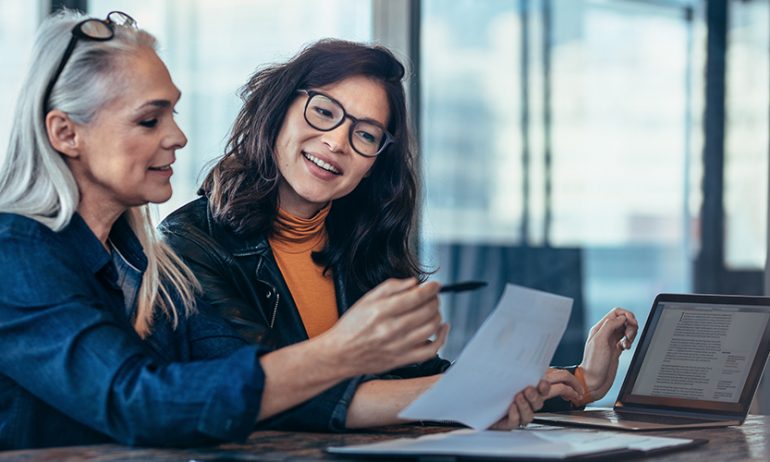 Many or all of the products featured here are from our partners who compensate us. This may influence which products we write about and where and how the product appears on a page. However, this does not influence our evaluations. Our opinions are our own. Here is a list of our partners and here's how we make money.
Your salary probably doesn't top the list of conversation topics when you're at lunch with your co-workers. That makes it tough to tell whether you're ahead of the curve or due for a raise.
If you're curious about how much your peers are making, one way to compare is by age.
According to the Bureau of Labor Statistics, the mean wage for 20- to 24-year-olds across all education levels in the second quarter of 2019 was $589 a week, or $30,628 a year. For 25- to 34-year-olds, it was $837 a week, or $43,524.
The average salary for a recent college graduate with a bachelor's degree was $50,944 a year in 2018, according to the National Association of Colleges and Employers Summer 2019 Salary Survey Report.
Since your age group includes people with wildly different occupations and educational backgrounds, it's more useful to compare your salary instead with the average in your industry. Plus, when you keep track of the market rate for your position, you're more likely to successfully in your next job search.
NerdWallet sorted through the Bureau of Labor Statistics' 2018 earnings data and compared mean annual salaries among the agency's 22 occupation categories in the U.S.
To see data more specific to your position and location — a huge factor in how companies develop salary offers — search websites like PayScale or Salary.com. You can also use Glassdoor, where employees self-report their pay at specific companies.
You can find mean, or average, salaries listed in the Bureau of Labor Statistics' annual Occupational Employment Statistics survey. The mean annual salary for all occupations in 2018 was $51,960. Pay ranged from $22,140 a year for food preparation and serving workers to $267,020 a year for anesthesiologists. We list the main job categories below, but you can view earnings for more specific positions in the .
The median is generally a more accurate figure to use when comparing salaries, however. Very high and very low salaries can skew the average. For a full picture of where you fall, explore the Bureau of Labor Statistics' .
There are ways to pad your bank account beyond negotiating for a higher salary. Use these tips to build up extra spending money, short-term savings and retirement funds.
Refinance your student loans: If your credit score is in the high 600s or above and you have solid, full-time income, you might qualify for . A lender will replace your prior loans with a new one at a lower interest rate, saving you money over time.
Send part of your paycheck straight to a savings account: It's harder to spend money you never see in your checking account. Ask your payroll administrator at work to direct-deposit a percentage of your after-tax pay in a savings account that isn't connected to checking — perhaps an online, high-yield savings account. That will keep it out of sight, and you might see your hard-earned money grow faster than if you kept it in an easily accessible place.
Get your employer 401(k) match: You won't necessarily feel the effects now, but taking advantage of matching contributions at work will give your retirement savings a serious boost. When your company matches your retirement contributions, you'll get free money in your account up to a specified amount that you contribute — say, 3% of your salary. Don't miss out.