5 Advantages of Making a Down Payment on a VA Loan
A down payment isn't required on a VA mortgage. But putting 5% or 10% down allows you to pay less overall, enjoy a lower monthly payment and compete better against other buyers.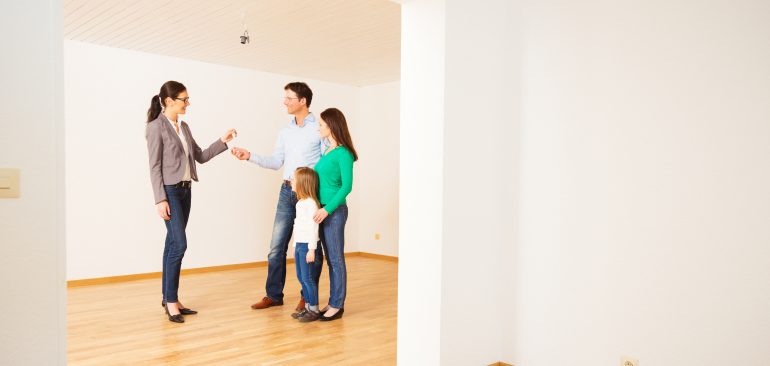 Many or all of the products featured here are from our partners who compensate us. This may influence which products we write about and where and how the product appears on a page. However, this does not influence our evaluations. Our opinions are our own. Here is a list of our partners and here's how we make money.
Mortgages from the Department of Veterans Affairs are known for not requiring a down payment. So why in the world would you make one? Here are five good reasons to put some money down on a VA loan.
1. You'll pay a lower VA funding fee
First off, VA mortgages require a funding fee, whether you make a down payment or not.
"The funding fee has breakpoints, where it's reduced at the greater-than-5%-down level or greater-than-10%-down level," says Mark Connors, VA lender liaison.
For example, a qualified first-time regular military borrower would see the VA funding fee go from 2.15% to 1.50% with a down payment of 5% or more. With a down payment of at least 10%, the fee would be reduced to 1.25%.
Casey Fleming, author of "The Loan Guide: How to Get the Best Possible Mortgage" and a San Jose mortgage broker, breaks down the math on a $250,000 home purchase. The funding fee with zero down is $5,375, he says. But while a 5% down payment requires $12,500, your funding fee is reduced by $1,812.50, he explains.
VA funding fees on a $250,000 home purchase
2. You'll have a lower monthly payment and...
3. You'll pay less in interest
With a down payment, your monthly payment and lifetime costs are lower. Again, Fleming crunches the numbers.
Assuming an interest rate of 3.50% on a 30-year, $250,000 mortgage, the monthly payments and lifetime costs of each loan — ignoring closing costs, which could vary — would be:
With a 10% down payment, not only are your monthly payments more than $100 lower, but you save over $15,000 in interest charges and pay nearly half the upfront funding fee, compared with making no down payment.
"So, paying a down payment can save thousands of dollars over the lifetime of the loan," Fleming says.
4. You can better navigate a competitive market
Living in a competitive housing market can present challenges to the no-down payer. Places like San Francisco, Dallas, San Diego, Denver, and even Columbus, Ohio, have too many buyers chasing too few sellers.
"

Having some "skin in the game" by putting in some money upfront shows sellers you're a serious buyer.

"
Having some "skin in the game" by putting in some money upfront shows sellers you're a serious buyer. Plus, a portion of your down payment might be allocated to earnest money — cash you put in escrow to help seal the deal with a seller.
"Make as large an earnest money deposit as possible with the offer," says Joe Parsons, a senior loan officer with PFS Funding in Dublin, California. "Even though [you] don't have to make a down payment and closing costs might be just $5,000, a $10,000 deposit would not be out of line — and the veteran will get a refund of any excess funds at closing. It creates real credibility."
5. You'll have instant equity in your home
Without a down payment, you'll likely have no equity in your home right at the start. If property values sag, you'll be "upside down." That's when the market value of a home is less than what you owe. In that case, you can be in a real bind if you need to move and can't make enough on the sale of your existing house to buy another.
Having value built into your home gives you some financial options, as well — for instance, a home equity line of credit or home equity loan. Being able to tap your home's equity can be a real budget-saver when major home repairs or upgrades are called for.
You may not have a choice
In some situations, you may have no choice but to make a down payment:
If the home appraises for less than the purchase price, you'll have to put enough down to make up the difference

If the home you want to buy costs more than the county loan limit approved for VA loans, you'll have to put enough down to make up some of the difference. "VA will guarantee the loan, provided the borrower pays 25% of the amount over the loan limit in cash," Parsons says.
In either case, you'll have to cover the gap or back out of the deal.
Get more smart money moves – straight to your inbox
Sign up and we'll send you Nerdy articles about the money topics that matter most to you along with other ways to help you get more from your money.