How to Save for a Down Payment
Figure out how much down payment you'll need, use money-saving hacks, and keep savings in the right type of account.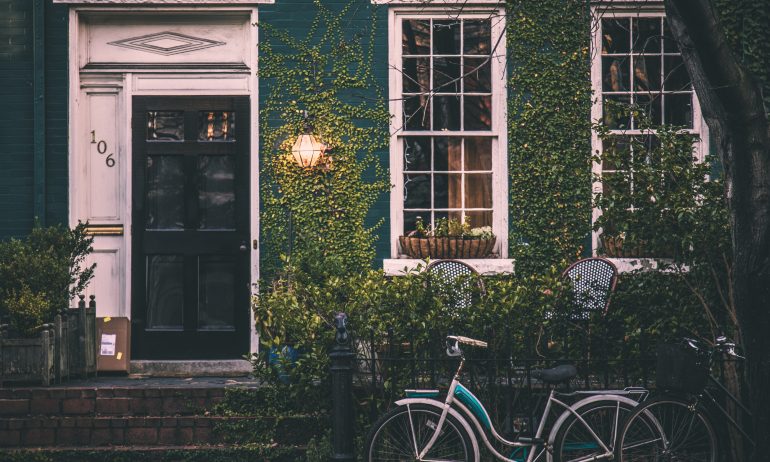 Many or all of the products featured here are from our partners who compensate us. This may influence which products we write about and where and how the product appears on a page. However, this does not influence our evaluations. Our opinions are our own. Here is a list of our partners and here's how we make money.
Saving for a down payment to buy a house can seem overwhelming unless you break it down into small, actionable moves. It will likely take a while to accomplish, but with a couple of shortcuts and a hack or two, you might reach your goal sooner than expected.
Here are five tips to get started.
The is the upfront cash you pay to get a home loan, and it's expressed as a percentage of the home price. The required down payment depends on the type of mortgage and the lender.
Whatever your down payment goal, it can help to mount a multi-tiered attack. Here are some saving hacks:
Investigate that offer down payment grants or assistance, as well as tax credits and help with closing costs. These programs are often run by Housing Finance Agencies or through grants issued by the U.S. Department of Housing and Urban Development (HUD).
Gift money from relatives or friends can provide a big boost. The money must be an outright gift — not a loan. The rules for gift money vary by loan program. In some cases, you may be required to contribute some of your own cash in addition to the gift money.
Now that you have a plan to save for your down payment, where do you put the cash? Your first thought might be to invest it, with the hope of supercharging your return on what may be a meager starting balance.
Unless your target date for buying a home is way down the road — say, 8 to 10 years or more — don't do it. The stock market is too volatile for short-term savings. One severe market downturn can set you back significantly, not to mention discourage your ongoing efforts. Instead, take a look at these options:
While all of these options may currently have skinny returns, as interest rates rise, your profits will, too. Besides, saving for a down payment may be more about keeping the cash out of sight and out of mind rather than scoring big returns. And each of these savings options can easily be set up for automated transfers from your checking account.
First-time home buyers can withdraw up to $10,000 from an IRA without penalty to purchase a home. Of course, you'll have to pay the income tax due on the withdrawal, unless it's a Roth IRA.
That might sound like a good idea, but dipping into retirement accounts to buy a house can set you back in your life-after-work plans, and few people can afford to get further behind.
Taking a loan from a 401(k) is risky. If you lose your job, the loan must be repaid by the next tax-filing deadline, or it will be taxed as ordinary income, with a 10% penalty if the withdrawal is taken before age 59 ½.