What Is a Money Market Account?
Money market accounts pay rates similar to savings accounts and have some checking features.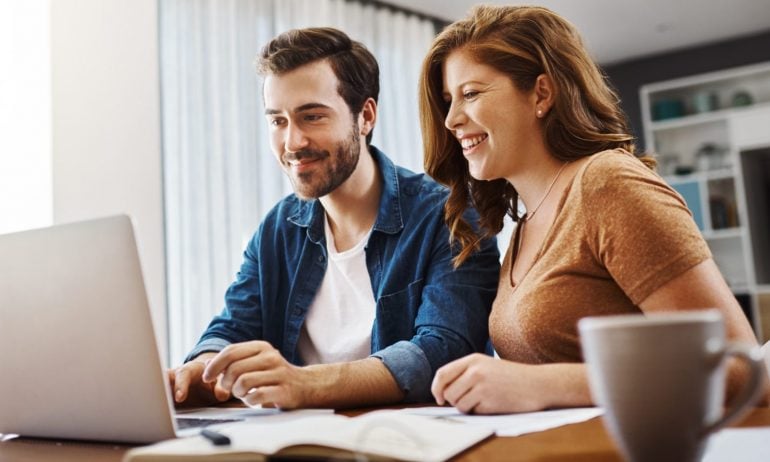 Many or all of the products featured here are from our partners who compensate us. This may influence which products we write about and where and how the product appears on a page. However, this does not influence our evaluations. Our opinions are our own. Here is a list of our partners and here's how we make money.
What is a money market account?
A money market account is a savings account with some checking features. It typically comes with checks or a debit card and allows a limited number of transactions each month. Traditionally, money market accounts also offered higher interest rates than regular savings accounts. But these days, rates are similar. And money markets often have higher minimum deposit or balance requirements than savings accounts, so compare your options before picking one.
Money market accounts are insured by the Federal Deposit Insurance Corp. (at banks) and the National Credit Union Administration (at credit unions), so you won't lose your deposits even if the financial institution goes out of business.
What are the pros and cons of money market accounts? Are money market accounts worth it?
Is a money market account worth it? That depends. If you're considering one, keep these pluses and minuses in mind.
Access funds more easily than with traditional savings accounts because of debit cards and checks, which might be helpful in an emergency.

Receive better rates than typical checking accounts offer.

Have a safe place to keep a large chunk of money, protected by FDIC insurance.
Funds might be too easy to spend.

Some accounts require high minimum balances to open or avoid fees.

In many cases, savings accounts pay just as much interest.
If your bank pays similar rates on its standard savings account and its money market account, it might be worth sticking with the savings account. You're more likely to avoid high minimum balance requirements, and both accounts are insured. But if the money market's rate is higher and you can afford the minimum, it's generally a good idea to sign up.
compare money market accounts
How to choose a money market account
If you decide a money market account is your best option, look for one with a high interest rate and no monthly fee. It also should have a reasonable minimum balance. Some institutions require $10,000 or more to earn the best rates.
"

Look for a money market account with the best rates and no monthly fees. It also should have a reasonable minimum balance.

"
For more help, read our expert reviews of the best money market accounts. The accounts pay solid rates and offer perks such as check-writing and ATM fee reimbursements.
Money market accounts vs. other accounts
Money market accounts have features that overlap those of other bank accounts, but there are important differences. Consider how these compare with other savings accounts:
How is the interest rate?

Competitive with savings account rates

May pay a better interest rate than a regular savings account.

Typically offers the ability to write checks or make debit card purchases on the account (up to 6 times a month without penalty).

Competitive with money market account rates

Interest rates can be similar to those of a money market account.

Usually requires a lower minimum opening deposit and lower balance requirements than a money market account.

Certificates of deposit (CDs)

Generally highest of all bank accounts

You want to earn interest on a chunk of money you won't need for months or years.

You want higher interest rates, without the risk of investing in the equity markets. (Learn more about how timing and risk tolerance should determine where you put your money.)
Money market accounts also have crucial differences from other types of bank accounts:
A money market account isn't a money market fund, an investment that could lose value if the market falls. Money market accounts are backed by the FDIC or NCUA, up to $250,000 per depositor.

A money market account isn't a checking account. Some money market accounts have check-writing and debit card features. But, as with regular savings accounts, they are limited to six "convenient" transfers or withdrawals a month — including by check, debit card swipe or online transfer. If you want the ability to write checks and make frequent withdrawals, you may be better off opening an interest-bearing checking account. (You can look for high-interest options in NerdWallet's list of best checking accounts.)