Is It a Good Time to Buy a House?
Consider current market conditions as well as your personal and financial readiness.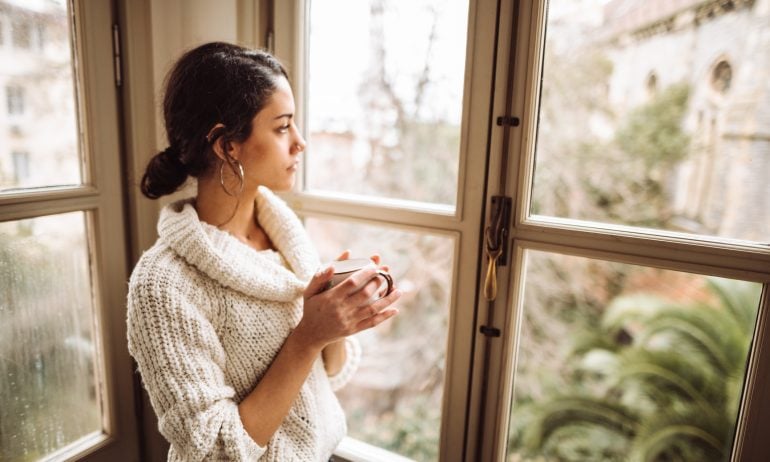 Many or all of the products featured here are from our partners who compensate us. This may influence which products we write about and where and how the product appears on a page. However, this does not influence our evaluations. Our opinions are our own. Here is a list of our partners and here's how we make money.
If you're wondering whether it's a good time to buy a house, ask this instead: Is it a good time in my life to buy a house?
Current economic indicators and the state of your local housing market give important context for your decision. But whether this is a good time for you to buy a house also depends on your financial situation, life goals and readiness to become a homeowner.
Current market advantages for home buyers
Mortgage rates are at historic lows these days, which makes buying a home more affordable than when rates are higher. The average rate for a 30-year fixed-rate mortgage was 2.9% in June, according to rates provided to NerdWallet by Zillow.
Lender requirements loosening
Lenders have loosened standards a bit for mortgages in recent months after setting stricter criteria when the COVID-19 pandemic took hold. Mortgage credit availability reached its highest level in May since near the start of the pandemic, according to the latest Mortgage Credit Availability Index from the Mortgage Bankers Association.
Current market disadvantages for home buyers
Here are the challenges you'll face in today's market.
Demand for homes is high, but inventory is low, making this a seller's market across the country. A seller's market happens when there are more prospective buyers than homes for sale.
The stiff competition for homes means fewer choices, higher prices and quicker sales. Eighty-nine percent of existing homes sold in May 2021 were on the market for less than a month, according to the National Association of Realtors. The typical time on the market was just 17 days, unchanged from the previous month and down from 26 days in May 2020, the association said.
The median existing home price reached a historic high of $350,300 in May, up 23.6% from May 2020, according to NAR. Prices rose year-over-year in each of the four major regions of the country.
Your readiness to buy a home
Ask yourself these questions to explore whether you're ready to buy a home.
Prepared to put down roots?
Think about your life goals, relationships and interests. How long can you see yourself living in this location?
Ideally you'd want to remain in the home long enough for rising property values and your equity to exceed the costs of buying and selling, including real estate commissions and mortgage closing costs. That will typically take a number of years.
You could also be subject to capital gains taxes if the home appreciates in value and you sell it after less than two years.
A mortgage is a big commitment and can become a stressful burden after a job loss, so it's not a good time to buy a home if you think you'll get laid off.
Wait until your employment is stable before thinking about buying a house.
Are you financially prepared?
Here are the three main ingredients to evaluate:
You'll need money for a down payment and mortgage closing costs, and for moving and other expenses after you buy the home. The down payment requirements vary by the type of mortgage and the lender. The more you put down, the lower your monthly mortgage payment.
Lenders generally offer the best mortgage rates and terms to borrowers with credit scores of 740 and above, although you can qualify for a mortgage with a score in the 600s. Of purchase mortgages closed in May, about 6% were for borrowers with FICO credit scores of 600 to 649, and about 16% were for borrowers with credit scores of 650 to 699.
The options are much slimmer with a score in the 500s. A fraction of 1% of all purchase loans were for borrowers with a FICO score of 500 to 599.
If your credit is marginal, it might make sense to postpone buying a house and use the time to work on building your credit.
The average FICO credit score for closed mortgage loans in May 2021 was 744, down from an average of 750 in May 2020, according to mortgage data provider ICE Mortgage Technology.
Lenders look at your debt-to-income ratio, or DTI, to help determine whether you qualify for a mortgage. Your DTI is the percentage of your monthly gross income that goes toward monthly debt payments, including housing costs, as well as car, student loan, credit card and other debt obligations. Lenders like to see a DTI of 36% or below. The lower your DTI, the better your chances of qualifying for a mortgage.
Get more smart money moves – straight to your inbox
Sign up and we'll send you Nerdy articles about the money topics that matter most to you along with other ways to help you get more from your money.