Advertiser Disclosure
NerdWallet's Best Money Saving Apps
You can trust that we maintain strict
editorial integrity
in our writing and assessments; however, we receive compensation when you click on links to products from our partners and get approved. Here's
how we make money
.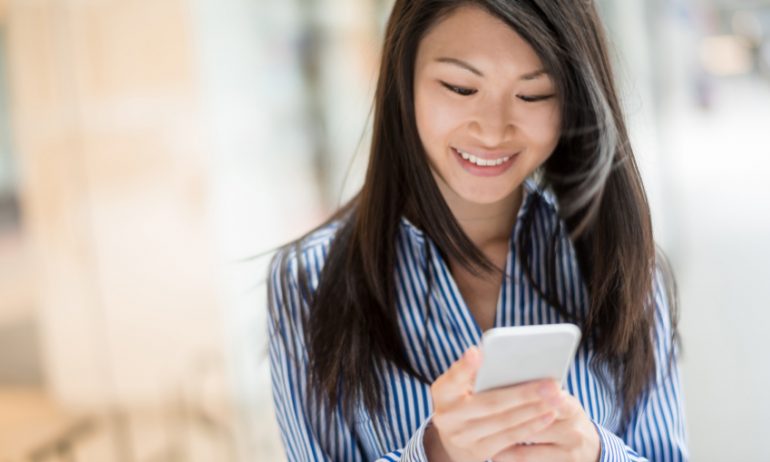 Saving up for the future can be daunting. Whether you've got your eyes on a tropical vacation or you're stockpiling for your emergency fund, meeting your savings goals can seem out of reach unless you use a system that lets you save as painlessly as possible.
One good option is the new breed of mobile apps that help you save money automatically. Plenty of personal finance apps include some savings functions, but these four are specifically focused on helping you fill your piggy bank little by little, in ways you'll barely notice.
Best for goal setting
QAPITAL
Rounds spare change to nearest dollar, moves it into savings
Transfers funds into your account when you spend less than budgeted for a certain expense
Best for investment options
ACORNS
Money is invested in portfolio based on income and goals
Free for college students for up to four years
Best for simplicity
DIGIT
Calculates what you can save, sets it aside
1% savings bonus every three months
Best alternative bank
CHIME
You can auto-transfer 10% of your paycheck to savings
Some bills and purchases eligible for cash-back rewards
Best money saving apps
Best for goal-setting: Qapital
Best for investment options: Acorns
Best for simplicity: Digit
Best alternative bank: Chime
Qapital
Best for goal-setting
Qapital lets you set various "rules" to automate savings. For example, you can set up the app so that every time you spend money, Qapital rounds the spare change up to the nearest dollar and moves the amount into an account insured by the Federal Deposit Insurance Corp. To use Qapital, you'll need to connect an existing checking account to the app. This serves as the funding account for your various goals.
Qapital also lets you automatically transfer funds into your account when you spend less than you budgeted for a certain expense or when you spend money on something you identified as a "guilty pleasure." Or you can contribute a lump sum to your fund on a regular basis. The idea is that your money is moved automatically, so you'll save up for your goals without having to constantly remind yourself.
There are no fees for using Qapital. You earn 0.1% interest on all Qapital accounts — low for a savings account, but better than nothing. Withdrawing money from your Qapital account will take two business days.
» For significantly higher rates, see NerdWallet's list of the best savings accounts
Acorns
Best for investment options
Like Qapital, Acorns rounds up your purchases on linked credit and debit cards to the nearest dollar and automatically tucks the difference away into an account. Unlike Qapital, Acorns is an investing platform. That means the money will be invested in a portfolio based on your income and goals, and you'll reap a return on the investment.
Each Acorns portfolio is composed of exchange-traded funds, with options that range from conservative (having a higher percentage of bonds) to aggressive (having a higher percentage of stocks). You'll pay $1 a month if your balance is under $5,000; for anything above that, you'll pay a fee of 0.25% of your account balance. College students can use the service free for up to four years.
» Want to learn more? Check out NerdWallet's review of Acorns
If you make purchases using a card linked to your Acorns account with one of the company's partners, such as Airbnb and Blue Apron, those companies give back a percentage of the purchase to your Acorns savings account.
Because your money is being invested, your savings may shrink if there's a dip in the markets where you've allocated your money. Also, it can take several days to withdraw money from your account, because shares in the invested ETF must be sold first.
» Curious about investing? Here's how to invest in stocks
Digit
Best for simplicity
Unlike Qapital and Acorns, Digit goes beyond squirreling away your spare change. It calculates what you can save by looking at your income and spending, and it puts that amount aside — typically making two or three savings transfers per week — in an FDIC-insured Digit account.
Because the amount taken out of your checking account can vary, you'll want to keep an eye on your balance to avoid an overdraft. Digit refunds up to two overdraft fees, but you can designate a minimum balance that'll stop Digit from drawing money out of your checking account if your balance dips below that designated amount.
You'll earn a 1% savings bonus paid every three months, based on the average daily balance kept in your Digit account in that same three-month period. There's a 100-day free trial period when you sign up for Digit, but after that, it costs $2.99 a month.
Chime
Best alternative bank
Unlike other savings apps, Chime doesn't just want to help save you money — it wants to be your new bank. That means to use the app, you'll have to open Chime savings and checking accounts and get a Chime debit card.
This bank alternative comes with a variety of perks designed to help you save. You can opt in to round up every purchase you make with your Chime card to the nearest dollar and automatically plunk the difference into the Chime savings account — much like at Qapital or Acorns. Or you can elect to automatically transfer 10% of your paycheck to savings when it comes in. Some bills and purchases also are eligible for cash-back rewards.
Beyond hands-free savings features, Chime may save you money in situations where traditional banks would charge fees. Using Chime is free. It has no monthly fees, overdraft fees or foreign transaction fees. However, the interest rate on Chime savings is a low 0.01%.
» Curious about Chime? See our Chime bank review
What next?
If you find it difficult to save money, using an app that automatically does it for you can be a good first step. Getting yourself in the habit of regularly putting aside some money — and seeing your total grow — can put you on track to mapping a healthy budget to manage your income and expenses.
Amber Murakami-Fester is a staff writer at NerdWallet, a personal finance website. Email: amufe@nerdwallet.com. Twitter: @iamyams.
Updated Nov. 8, 2017.