How to Refinance a VA Loan
You have two options for refinancing a VA loan: Reduce the interest rate with a VA streamline refinance (VA IRRRL) or extract equity with a cash-out refi.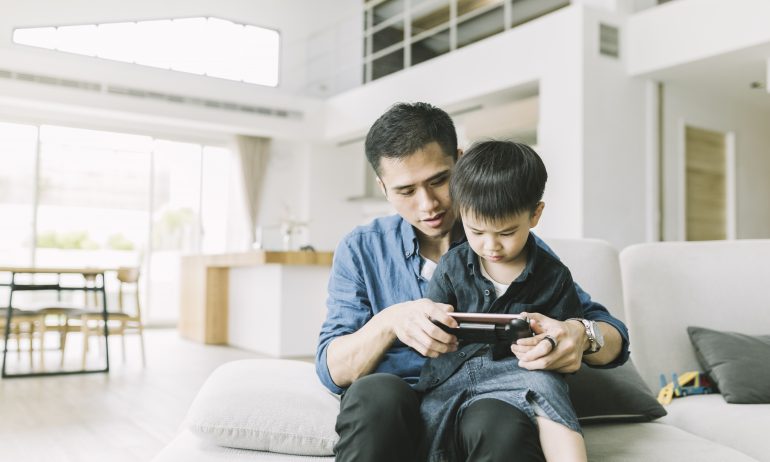 Many or all of the products featured here are from our partners who compensate us. This may influence which products we write about and where and how the product appears on a page. However, this does not influence our evaluations. Our opinions are our own. Here is a list of our partners and here's how we make money.
NOTE: Due to the coronavirus outbreak, refinancing may be a bit of a challenge. Lenders are dealing with high loan demand and staffing issues. If you can't pay your current home loan, refer to our resource. For the latest information on how to cope with financial stress during this emergency, see NerdWallet's .
You can lower your rate, tap into your home's equity or even bring your conventional loan into the program with a VA loan refinance.
You can refinance your mortgage two ways:
Choose this VA refinance loan if you:
The Interest Rate Reduction Refinance Loan "is envisioned as a low-impact, no-frills refinance that exists to get veterans into a lower interest rate," says Chris Birk, director of education with Veterans United Home Loans in Columbia, Missouri.
To refinance into an IRRRL, you must already have a . Also, the rate must be lower on your new loan, unless you're refinancing out of a VA loan with an adjustable rate.
Unlike with most other refinances, your home doesn't have to be your primary residence. All that's required is prior occupancy. If you're stationed in a new area and want to keep your first home, for instance, you can refinance that mortgage without living in the home.
The VA streamline loan also gives you the option of wrapping the closing costs into the new loan.
Some might require a minimum credit score, minimum income or an appraisal for a streamline refinance, Birk says. They might also require that you not have had any late mortgage payments within the past 12 months.
If you want to tap into your home's equity, you can refinance your current mortgage — whether it's VA or conventional — into a VA cash-out refinance loan.
Lenders always require a minimum credit score and a with this type of refinance, and the home has to be your primary residence.
You may be able to finance up to 100% of the appraised value of your home, though the exact amount you can borrow will vary depending on your lender.
Unlike the VA streamline refinance, you must pay all the closing costs upfront; you can't wrap them into the new loan. But you can use some of the cash you take out from the refinance to pay for closing costs.
The only way to bring a conventional loan into the VA program is with a .
VA refinance loans typically come with the same fees as other mortgage refinances, but there is one fee that's unique to the program — the VA funding fee.
You don't have to pay the if you have a service-related disability or if you're the surviving spouse of a service member who died in the line of duty or from a service-related injury. Active-duty service members who have received a Purple Heart are also exempt from the funding fee.
Unlike conventional and, backed by the Federal Housing Administration, VA loans don't require mortgage insurance.
You'll need to meet eligibility requirements to qualify for a VA refinance.
To qualify for a VA refinance, you must be an active-duty service member, an honorably discharged veteran or the spouse of a current service member or veteran. If you're the widow or widower of a veteran and want to refinance a VA loan, you must be unmarried at the time of the refinance, and your spouse has to have died in the line of duty or from a service-related injury, unless you're applying for an IRRRL. In that case, the cause of death doesn't matter, but you need to have obtained the prior to your spouse's death.
and income requirements vary by lender, according to Jimmy Vercellino, a mortgage originator and VA loan specialist with First Choice Loan Services in Scottsdale, Arizona.
Vercellino says minimum credit score requirements can range from 580 to 640. Birk says that a common minimum credit score is 620.
In terms of your, Vercellino says that 41% and lower is the norm, but lenders may accept a DTI as high as 56%, depending on your credit score, payment history and savings.
Because it's the lender that's putting money on the line rather than the VA, Vercellino says, the lender is able to put its own (the VA's guarantee might cover only a quarter of each loan). And if one lender says no, it doesn't mean that you can't qualify for a somewhere else.