5 Ways to Get the Best Home Equity Loan Rates
Know your credit score and home value, and compare at least three home equity loan rate quotes to get the best deal.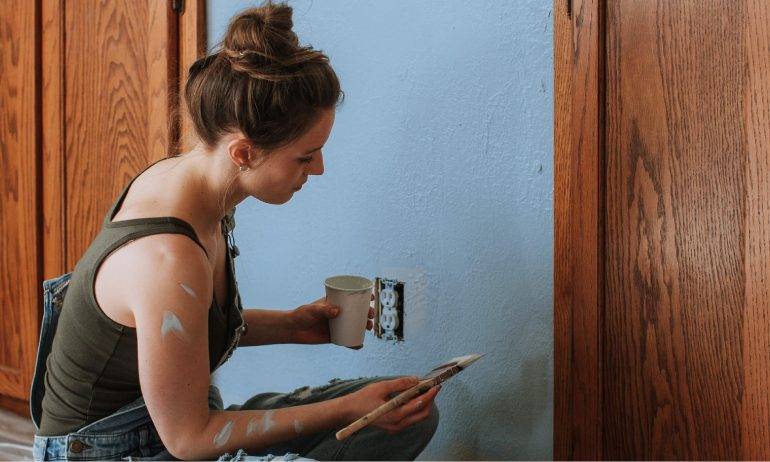 Many or all of the products featured here are from our partners who compensate us. This may influence which products we write about and where and how the product appears on a page. However, this does not influence our evaluations. Our opinions are our own. Here is a list of our partners and here's how we make money.
Home equity loans — which are second mortgages that allow you to borrow against your home's value if it's worth more than the mortgage balance — typically have fixed interest rates and are paid out in a lump sum.
Though interest rates are generally lower than rates on credit cards or personal loans, following these tips when you want to tap into can help you get the best home equity loan rates.
OK, this isn't about getting a great rate, but it's still an important tip: Just because you can turn — the value of your house minus what you still owe on the loan — into cash doesn't mean you should. Your house is the collateral for your mortgage, and extracting its value as cash may put you at risk of losing your home if you can't repay the first or second loan. So make sure you're using your home equity for the right reasons.
Consider a home equity loan if you want to make home improvements that increase value, or to save money by consolidating high-interest debt. Large expenses that can't be paid another way, like a child's college tuition or unexpected medical bills, are also reasons you may consider a home equity loan.
Lenders look at two important things when deciding how much interest you'll pay: your credit score and your existing debt. To get the lowest home equity loan rate, check your credit reports and  that could drag down your score. If you see overdue bills or maxed-out credit cards, get them current and pay them down before applying for a home equity loan.
If you can range from fair to good, or good to excellent, you'll be rewarded with potential rate breaks that could add up to thousands in savings. But knowing where your credit stands is the first step in helping you compare home equity rate offers.
The more equity you have, the more a lender will let you borrow, but for the best rates aim for a loan-to-value ratio, or LTV, that's 80% or less.
Click the button below for our home value estimator to see how much your house is currently worth. Then plug that value into our to estimate the equity you can take out, assuming your credit is in good shape.
When comparing home equity loan rates, start close to home. Ask your current mortgage lender, bank or credit union if they offer home equity products. Some financial institutions provide a rate discount when you have multiple accounts or lines of credit, and it may be more convenient to work with a familiar lender.
Including your current lender's offer, compare home equity loan interest rates from at least three lenders. But don't stop at rates; also consider special promotions, fees and the , or APR, to determine a loan's true cost.
The one-time payout and fixed rates of a home equity loan may make it seem like the obvious choice, but can also deliver the cash you need. may also be an option, depending on how much you need to borrow and for how long. These alternatives usually have higher or adjustable interest rates but may make sense if you plan to pay off the loan quickly.
Always ask potential lenders about all possible loan products to ensure you're borrowing money in the most affordable way.