5 Ways to Get the Best USDA Loan Rates
The keys to getting the best rate on a USDA mortgage are knowing whether you and the home are eligible, and comparing lenders' rates and fees.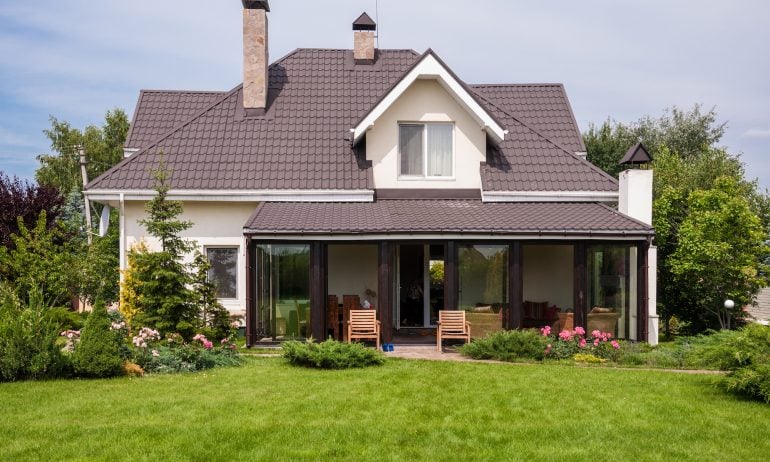 Many or all of the products featured here are from our partners who compensate us. This may influence which products we write about and where and how the product appears on a page. However, this does not influence our evaluations. Our opinions are our own. Here is a list of our partners and here's how we make money.
Buying a rural home? U.S. Department of Agriculture loans offer a combination of rates and fees that can beat conventional loans and even Federal Housing Administration-insured loans (FHA loans).
are for low- to moderate-income repeat and first-time borrowers in rural areas. They allow borrowers to buy homes without a down payment. Bonus: The government's definition of "rural" includes suburbs in some places.
The USDA mortgage program is one of the few that lets you get 100% financing for a home.
You pay guarantee fees on a USDA loan whether or not you make a down payment. There's an upfront fee, paid at closing, and another fee paid monthly for the life of the loan. Guarantee fees are paid in lieu of mortgage insurance.
The good news: USDA guarantee fees are cheaper than FHA or private mortgage insurance. The lower fees are the equivalent of getting a break on the interest rate.
If you're buying a rural home, here's how to get the best combo of USDA mortgage rates and fees.
USDA loans are for single-family, owner-occupied homes in rural areas. The department has a  that lets you enter an address to find out whether the home is eligible for a USDA loan.
Manufactured homes, also called mobile homes, are eligible if they are new, the owner owns the lot, the home is on a permanent foundation and it is taxed as real estate and not as personal property. There is limited eligibility for manufactured homes that aren't new.
The USDA establishes limits on household income for borrowers. The income limits vary by county and metro area. There are two ways to search income limits:
Before you apply for a mortgage, check the accuracy of your credit reports. Lenders look at your credit records when deciding whether to give you a mortgage. You may annually from the three main credit bureaus. If you spot inaccuracies, here's .
The accuracy of your credit reports is also important because your credit score is based on that information. While there is no minimum credit score for USDA loans, the underwriting process is automated if you have a credit score of 640 or higher. Also, the lowest USDA loan rates go to the borrowers with high credit scores.
USDA mortgages are available from national, regional and local lenders. NerdWallet's is arranged by borrowers' situations, such as those with weaker credit, those who want an online experience and those who want the best customer service.
The USDA maintains a , while cautioning that the list doesn't include every one of them.
USDA Rural Development loans come in three types:
Guaranteed loans. With a USDA guaranteed loan, you get a mortgage from a private lender. The USDA guarantees the loan, protecting the lender from losing a bundle should you eventually default.
Direct loans. With a USDA direct loan, the federal government subsidizes your monthly payment while your income remains at or below the area's low-income threshold. These loans are for low- and very low-income borrowers who otherwise would not have access to mortgages. USDA loan rates on these loans are lower than the rates on regular, unsubsidized mortgages.
Housing repair loans and grants. If you already own a home in a designated rural area and have a very low income, you can get a loan at 1% interest to repair, improve or modernize the home or to remove health and safety hazards. If you are age 62 or older and have very low income, you could be eligible for a grant to remove health and safety hazards.
If the home meets the location guidelines and you meet the income guidelines for a USDA loan, ask lenders to give you  forms for a USDA loan and an FHA mortgage. If you are eligible for a U.S. Department of Veterans Affairs loan (), ask for a Loan Estimate for a VA loan, too. Then compare the loan offers for the best combination of interest rate and fees.
By shopping around, you can save hundreds or even thousands of dollars on in addition to finding the lender with the lowest USDA loan rates.