Floreant POS Review: Pricing, Features, Top Alternatives
Let's take a closer look at Floreant POS's features, pricing and pros and cons of this system for your business.
Many or all of the products featured here are from our partners who compensate us. This influences which products we write about and where and how the product appears on a page. However, this does not influence our evaluations. Our opinions are our own. Here is a list of our partners and here's how we make money.
Floreant POS is free, open-source software that anyone can download and modify for their specific needs. This specific point-of-sale system was created with restaurants in mind; however, you may be able to use it for different business needs.
If you're looking for a free POS system and feel confident in your ability to use software that comes with no customer support, Floreant POS might be the perfect fit. You can add some personalizations to make it better for your business and save money while you're at it.
Find the right payment provider to meet your unique business needs.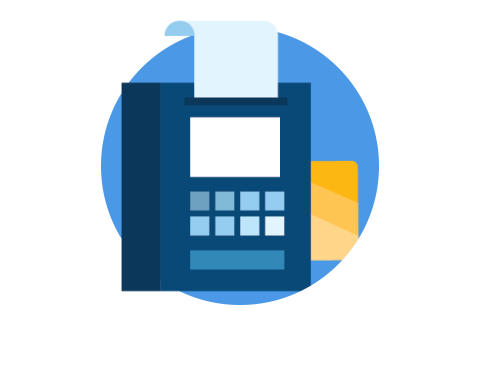 Floreant POS is a free, open-source point-of-sale (POS) system. Anyone can download the software and use it as their restaurant POS system. It can be used for most businesses but is best suited for restaurants, pizza shops, coffee shops, fast-food restaurants, delis, bakeries, liquor stores and a few other similar establishments.
The application is made by Orocube LLC, which also offers a paid "pro" POS software, called ORO POS. With this added cost comes more robust capabilities, though.
Floreant POS, on the other hand, is known for being a bare-bones option that is easily adaptable and can be changed to fit your business's needs. It first began in 2008 to update the POS system of a Denny's restaurant in New York state, and in 2009 the open-source code was released to the public. Since then, Floreant POS software has been downloaded more than 122,000 times.
Floreant POS can work without an internet connection, so you can still complete transactions even when you're offline. It can be downloaded onto laptops, tablets or smartphones and only requires 16GB of storage and 2GB RAM on a dual-core processor so you can run it from a variety of different pieces of hardware. You can run the Floreant POS software on Windows, Mac, Linux or Raspberry PI.
With Floreant POS you can manage how the kitchen receives and fulfills orders. You can use kitchen displays or set up printers, which Floreant POS can group and route accordingly to make things as efficient as possible.
Available tables, orders by tables and the status of tables can all be displayed and managed with Floreant POS. These features make it easy for servers to view their tables' orders and make adjustments if necessary. It can also then split the check and print it for their guests.
Floreant POS also has a bar tab feature, which allows your servers to name a tab and even pre-authorize it for a certain amount.
Standard reporting functions of Floreant POS include sales analysis and summary, productivity, hourly income, tips and all card transactions. Additionally, if there are any reports you want that aren't already included in the software, you can easily connect other reporting tools for that information.
Floreant POS is an open-source product, meaning it's free to access and use. But, because it's free to use, you won't be getting everything you would with a POS service you pay for. If you're just starting a restaurant and budget is a top concern, it might be worth trying out to see if it can work for you before moving on to more costly options.
Note that you will still have to buy any hardware you plan to use this Floreant POS software on, but the actual software won't cost you anything.
If you do find that Floreant POS is lacking in some features your business needs, you may also consider upgrading to the "pro" version, known as ORO POS. This software includes more robust reporting capabilities, tips payout, gift cards, the ability to merge or split tickets and more. You will also receive customer support with ORO POS, which costs $19.99 per terminal, per month.
The fact that Floreant POS is open source and available to anyone is a big positive for this system. This is also an active project, meaning it's updated daily. You can make any changes you want to the code, which means you can customize it to your exact business needs. Of course, this also means you or someone on your team will need to have the knowledge to use this open-source code. You can also easily add other upgrades or plugins so that you can customize it further.
It takes only a few minutes to download Floreant POS, and once you do, setting it up is quick and easy if you want to use it as is. It doesn't have an installer; instead, it's released in a zip format. It also claims to have a 90-second installation, meaning you can be up and running in no time.
Floreant POS is released "as is," according to its website, and it doesn't offer much in the way of customer support. Instead, it recommends that you explore the software and learn through using it.
It does have guides on its website that can help you through the various processes of installing and using the software, but there is no customer support line or email you could call should you have trouble getting the POS to work. If customer support is important to you, you have the option to purchase plugins or opt for the ORO POS paid software plan.
No gift cards or customer management tools
Most POS systems offer you the ability to process gift cards in addition to credit and debit cards, as well as provide tools for managing customer relationships. Collecting information about your customers and offering them promotions or the option to purchase gift cards can be a huge boost to your business. When deciding whether Floreant POS is the right system for you, you'll want to consider whether these features are important to your business.
Floreant POS is software only, but you will need various hardware to process payments and manage your restaurant's processes. Not only will this be an additional cost, but you will also need to find a separate hardware provider.
It does note some pieces of hardware that would work with its software, but Floreant POS doesn't offer bundles or deals that are a combination of hardware and software for you to purchase, as other POS systems do.
Floreant POS users are generally pleased with the performance of this free POS software. They note that the user guide makes the software pretty self-explanatory and easy to use as long as you follow the directions. They also love that it's free. Some Floreant POS users noted that they've been using the software for years to help them run their business.
Some areas where Floreant POS users say they would like to see improvement are with possible integrations and difficulty of figuring out how to execute the actual integrations that are available.
Linga POS is specifically created for restaurants and bars, and it identifies itself as the first company to create a cloud-based POS system. Like Floreant POS, it offers offline service, but it also offers customer management tools, in-depth reporting and Nest integration so you can keep tabs on temperature and security features.
Pricing for Linga POS starts at $19.99 per terminal per month and offers unlimited users and products for one store. Beyond this basic plan, Linga also offers additional plans at increasing functionality and price points.
TouchBistro is a great option for businesses that are looking to grow and use a POS that will grow with them. It works in more than 100 countries worldwide and with almost any type of restaurant or food-services business.
Beyond the features that Floreant POS offers, TouchBistro provides customer relationship, employee, menu and inventory management capabilities. The software also comes preloaded with over 50 reports, and its customer services representatives are available via phone or email 24/7/365.
It is worth noting that TouchBistro runs specifically on iPads and iPad minis, so if you don't already have that hardware, you'll have to buy it to use its services. But it does offer hardware and software bundles, the least expensive of which is $105 a month.
Our last Floreant POS alternative is Toast, which is a hands-on POS system. Some of its more unique features include menu upload, digital menus and robust reporting capabilities. With this feature, you're able to see which menu items are performing best and you also have the option to make some menu items available only during specific timeframes.
Toast also lets you take orders via tablet, either by server or by the customer themselves with a self-service kiosk. This makes it easier to split any checks.
Toast can be a pricey solution, though. Outside of the cost of your hardware, installation and payment processing, it'll charge a monthly fee for continued use of its software, though Toast does have an option without a monthly cost.
A version of this article was first published on Fundera, a subsidiary of NerdWallet.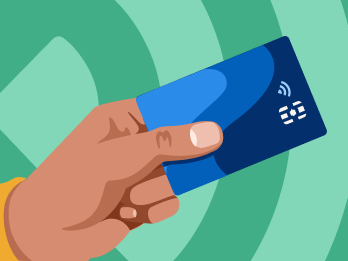 Accept payments, avoid surprises
Answer a few questions to match your business with our selected payment partners.
Find a payment provider tailored to your needs
Compare options
Compare features and pricing from our top payment picks.
Find a payment provider
Identify a payment provider that best suits your needs.
Open an account
Sign up with a provider directly on their website.