What Is Tail Coverage for Business Insurance?
Tail coverage gives you additional time to file a claim under certain types of business insurance policies.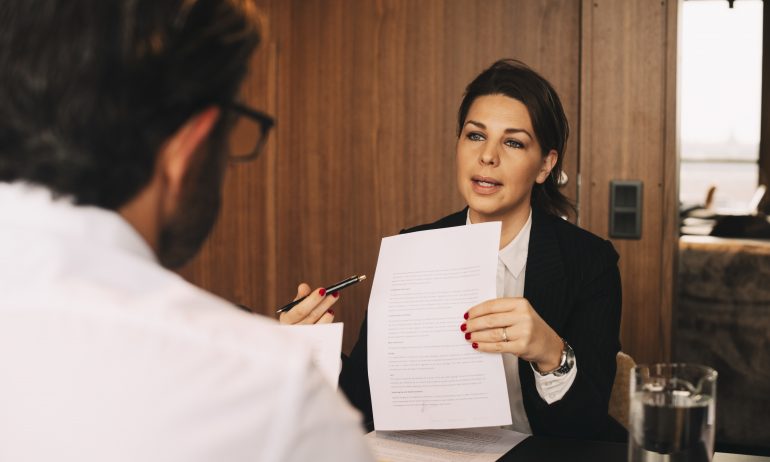 Many or all of the products featured here are from our partners who compensate us. This influences which products we write about and where and how the product appears on a page. However, this does not influence our evaluations. Our opinions are our own. Here is a list of our partners and here's how we make money.
Tail coverage is an add-on for certain business insurance policies that can give you additional time to file a claim. It's sometimes known as tail insurance or an extended reporting period.
You'll have to pay extra to add tail coverage to your business insurance. But if you rely on a claims-made policy like professional liability insurance, getting this protection may make sense if you're expecting a break in your coverage.
How does tail coverage work?
Tail coverage works by extending the time you have to file a claim after your business insurance lapses. This protection can be important if you hold claims-made policies.
Business insurance policies are structured on either an occurrence or claims-made basis. The primary difference lies in when you need to file claims to ensure they'll be covered.
An occurrence-based policy allows you to file a claim after your period of insurance expires, as long as the alleged harmful act occurred during the dates of coverage. Many general liability insurance policies are occurrence-based, for instance.
In contrast, a claim filed on a claims-made policy must typically meet two conditions to be eligible for settlement:
The harmful incident must occur between the dates when your policy begins and expires.

Your resulting claim must also be filed within that same time period.
Say you hold a claims-made policy from Jan. 1, 2021, through Dec. 31, 2021. You'd have to file any claims for damages that occurred during this time by Dec. 31, 2021, to be eligible for coverage.
But that also requires any complaints to be raised during that time period. If an alleged incident wasn't raised until after Dec. 31, 2021, your policy would no longer cover it. With tail insurance, you can purchase additional coverage in annual, multiyear or lifetime plans to protect yourself.
How do I get tail coverage?
You must purchase tail coverage through your current insurer, typically when your policy has ended or will end soon. But in some cases, your insurer may automatically include coverage with an eligible liability insurance plan.
Your insurer will need to fully assess the risk factors in your work history before you can buy tail coverage. Make sure you have a coverage plan before your current policy expires.
You cannot purchase tail coverage as a stand-alone product, since it is an add-on expense on certain types of claims-made insurance policies.
How much does tail coverage cost?
Tail insurance costs can vary based on industry. Insurers may charge up to three times the cost of your insurance premium for extending your reporting period, particularly in fields with a high risk of liability claims such as medicine and law.
Some types of tail coverage allow you to purchase extended reporting in one-year increments, which can lessen some of the upfront cost.
Whether you need tail coverage depends on a few factors, including the risk nature of your industry and individual business operations.
It may make sense to get tail coverage in the following instances:
If you're changing insurers. If you continuously maintain the same claims-made insurance coverage with your provider each year, your policies will protect you for as long as you are insured. But if you are shopping for a new insurance carrier, consider tail insurance if there will be any gap between your coverage dates during the policy transition.

If you're retiring or closing your business. If you work in a highly specialized field, such as law or medicine, your past clients could wait years to file a claim against you. If you are planning to retire, tail coverage could protect you from malpractice claims after you give up your professional liability insurance policy.
Alternatives to tail coverage
Tail coverage isn't your only form of protection during times of business transition. Nose coverage, also called retroactive or prior acts insurance, covers incidents of damage or injury that occurred before your current policy began.
Nose coverage and tail coverage are two sides of the same coin; you don't need both.
If you're planning to retire, tail coverage is your only option since you won't need an active insurance policy any longer. But if you're shopping for a new insurance provider, be sure to compare the costs of purchasing nose coverage through the new insurer instead of buying tail coverage through your current carrier.