General Liability Insurance: What It Is, Where to Get It
General liability insurance protects businesses against claims that they've harmed a person or their property.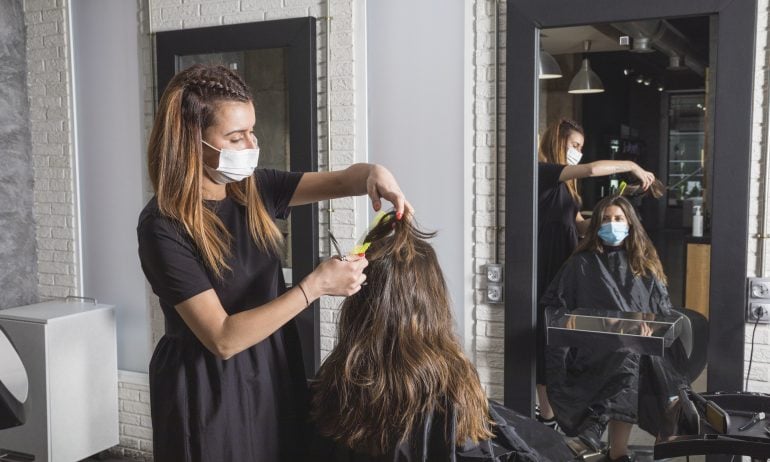 Many or all of the products featured here are from our partners who compensate us. This may influence which products we write about and where and how the product appears on a page. However, this does not influence our evaluations. Our opinions are our own. Here is a list of our partners and here's how we make money.
General liability insurance is a kind of business insurance that helps protect a business financially if it harms or is accused of harming a person or their property.
In general, businesses should have general liability insurance coverage. All major business insurance companies sell it, either on its own or as part of a business owner's policy.
Ready to start shopping? Use NerdWallet's resources:
What's the best fit for your business?
Answer a few questions and we'll match you with an insurance partner who can help you secure quotes.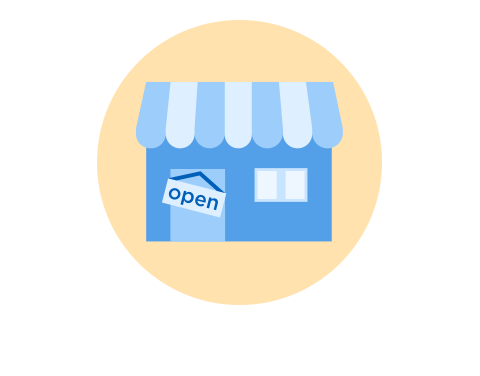 What does general liability insurance cover?
If your business's operations or your employees cause property damage, personal injury or harm to someone's reputation, general liability insurance can cover your legal and settlement costs.
Most general liability insurance policies can pay out in cases of:
Third-party bodily injuries that occur on your property or as a result of an interaction with your business or employees. (This does not include injuries sustained by employees.)
Third-party property damage, or damage to someone else's property caused by your business or its employees.
Personal and advertising injury. If your business says something publicly that prompts someone else to sue you for copyright infringement, libel or slander, general liability coverage can pay for your legal expenses and damages, if any.
Usually, general liability insurance policies must be in place when the injury or damage happens in order to provide protection. But they can still provide retroactive coverage even after you stop paying premiums.
How do you get general liability insurance? 
All business insurance providers typically sell general liability insurance. It's often packaged with business property insurance and business income insurance in a business owner's policy. If you also need property and income protection, a BOP is a good choice that may help you save money.
Whether you choose to buy general liability insurance by itself or as part of a BOP, NerdWallet recommends getting quotes from several different providers so you can find the best coverage at the best price.
Consider starting your search with these major business insurance providers:
| | |
| --- | --- |
| | If you want an insurance package tailored to your industry. Read our review. |
| | If you have fewer than 10 employees and want to buy a business owner's policy. Read our review. |
| | If you want to buy general liability insurance online in minutes. Read our review. |
| | |
| | If you're in a highly specialized industry, like fine art, renewable energy or heavy equipment sales. Read our review. |
| | Progressive and Geico don't underwrite general liability insurance themselves. But if you're purchasing commercial auto insurance through either provider, they can connect you to a third party for general liability insurance. Read our reviews of Progressive and Geico. |
What isn't covered by general liability insurance?
Businesses often need several types of business insurance. Typically, general liability insurance does not protect business owners in cases of:
Harm that results from inadequate performance. Professional liability insurance, also called errors and omissions insurance, can protect a business that performs a service — think accountants, lawyers, doctors and architects — if they're sued by a client who thinks they were negligent or made a mistake that resulted in harm.
Injuries your employees suffer on the job. The part of a general liability policy that covers bodily injury liability only applies to third parties, not to employees. Workers' compensation insurance pays for medical costs, physical therapy and lost wages while an employee recovers from a workplace injury.
Harm caused by a product your business manufactured, delivered or sold. If a customer is injured by a defective product — and if you were involved in getting that product to them, even if you weren't the manufacturer — they may file a lawsuit. Product liability insurance provides protection against those types of claims.
What are the typical general liability insurance limits?
General liability insurance policies typically include two numbers: the per-occurrence limit and the aggregate limit.
The per-occurrence limit is the maximum amount the insurance company will pay out for a single claim. This includes both legal and settlement costs. A typical general liability policy includes a per-occurrence limit of $1 million.
The aggregate limit is the total amount the insurer will pay out in a single year. A typical general liability policy includes an aggregate limit of $2 million. The aggregate limit refreshes every year if you have an occurrence-based policy.