Chubb Small-Business Insurance Review 2021
Chubb is a well-known insurance provider that offers a variety of business insurance products.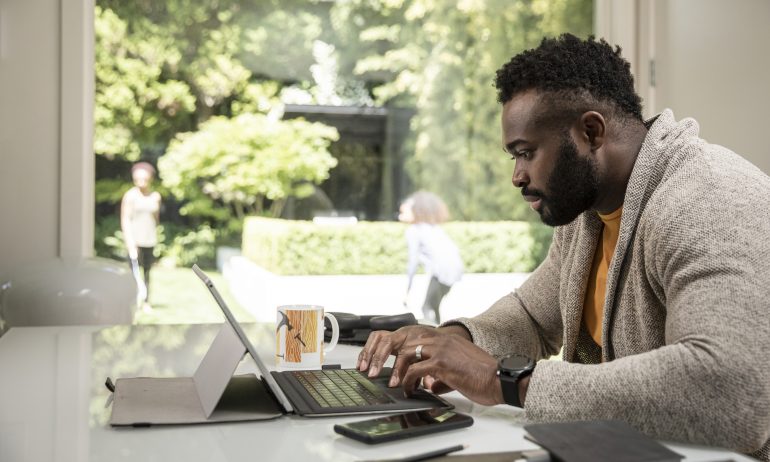 Many or all of the products featured here are from our partners who compensate us. This may influence which products we write about and where and how the product appears on a page. However, this does not influence our evaluations. Our opinions are our own. Here is a list of our partners and here's how we make money.
One of the best ways to protect your company is by buying the right . Business insurance protects your company from unexpected situations, such as natural disasters, theft and product defects. Without insurance, small-business owners might lose profits or be forced to shutter their doors completely.
Chubb is a well-known name in the insurance space. It's the world's largest publicly traded property and casualty insurer, offering several types of personal and business insurance. More than half of Chubb's revenue comes from commercial insurance, and it offers several products specifically designed for small businesses. We'll cover what products Chubb offers, pros and cons, rates and best alternatives.
A.M. Best is a credit rating agency that assigns letter grades to insurance companies based on their financial strength and ability to pay claims. A.M. Best ratings are commonly used within the insurance industry. Higher ratings signify more financial stability.
Chubb is a good option both for small-business owners who want to buy insurance through an agent, as well as for business owners who prefer an online experience. Independent insurance agents can help you get a custom quote for your company. Alternatively, you can buy four Chubb products online: general liability, professional liability, BOP and cyber insurance.
This insurer is also a good option for newer industries or businesses that have had trouble finding coverage elsewhere. Chubb offers a variety of different insurance products, and some products are targeted at riskier, newer or hard-to-place industries.
As one of the largest 10 insurers in the world, Chubb has the ability to tap into multiple markets and insure all types of industries and risks. Here are Chubb's main business insurance products:
General liability insurance is basic liability insurance that protects small businesses from legal claims of bodily injuries or property damage. For example, is what covers your business if a customer slips and falls at your shop. Similarly, if you accidentally damage a neighboring business owner's window while hanging up a sign in your shop, that's where general liability insurance kicks in.
Property insurance covers the assets that are most essential to your business, such as your equipment, inventory, and electronic data. If these assets are damaged by a fire, theft, vandalism, or other types of accidental damage, will pay for their restoration or replacement. This is essential coverage for brick-and-mortar businesses and online businesses.
Chubb offers a (BOP) that combines general liability insurance and commercial property insurance in one policy. Bringing both coverages under one policy typically helps you save on premium costs. You can add on additional coverages, like data breach insurance or equipment breakdown insurance, that are important for your company.
Professional liability insurance, or , protects professionals and service businesses against negligence claims. Negligence claims are common, and any mistake you make on the job could become the subject of a lawsuit.
Chubb offers industry-targeted professional liability insurance, as well as a miscellaneous professional liability policy that suits a variety of service businesses. Doctors and lawyers are required to carry professional liability insurance, but any service professional should carry this coverage.
is a must-have for any business that manufactures, repairs or sells a product. This insurance covers claims arising from manufacturing, design and marketing defects.
Chubb offers product liability insurance that's customized for businesses at various stages of the supply chain. Its ESIS ProClaim team will even help you prevent claims by recommending product safety and quality control processes, all part of a holistic product liability strategy. It also provide related product recall insurance.
is specially designed to cover claims of bodily injury or property damage that happen when you're using a business vehicle. Most Chubb commercial auto policies also insure theft, weather damage or vandalism against a business vehicle.
Although the other insurance products listed so far are optional, workers' compensation is a legal requirement for most businesses with employees. pays for medical expenses and lost income when your employees get hurt or sick on the job. Chubb offers workers comp coverage for small businesses with one or more employees and up to $30 million in annual revenue.
Small business insurance is a crowded space, with many options to buy coverage for your business. If you're considering Chubb for your business insurance needs, it's important to know the advantages and disadvantages of working with them.
Here's a rundown of the pros and cons of Chubb small business insurance:
Like most big insurance companies, Chubb doesn't publish rates publicly. Insurance costs vary significantly based on the business and risk that's being insured, so much like getting a business loan, an insurer needs to see a bunch of details about your business before they can quote you a monthly premium.
That said, Chubb is one of the largest insurance companies in the U.S. Large insurers have access to multiple markets and can absorb claim payouts more easily, so it's more likely than a boutique agency to give you a good rate.
To give you an idea of costs, here are average annual premiums for different types of business insurance:
Unless otherwise noted, this cost data comes from Insureon, an insurance comparison site that works with large insurers like Chubb.
Chubb's claims process is similar to other major insurance companies. As soon as an event occurs which might be covered by your policy, you should file a claim with Chubb. If appropriate, you should also file a police report and take photos of any damaged property.
You can file a claim on Chubb's online claim reporting application or by phone, fax or email. Within two business days, Chubb will acknowledge the receipt of your claim and assign you a claim number. You can then upload supporting documents online or send them by fax or postal mail.
Within five business days, Chubb will clarify whether your policy covers the event in question. The exact timing will depend on the complexity of your claim and the types of policies you have with Chubb and other insurance companies. Once coverage is confirmed, Chubb will then make arrangements to issue your claim payment.
Unlike Chubb, CoverWallet is not an insurance company. CoverWallet is an insurance comparison platform. Provide some financial information about your business, and it'll let you compare policy terms and rates from multiple A-rated insurance companies. Think of CoverWallet as your own personal online broker.
When you buy business insurance through Chubb, you're buying a policy straight from the insurance company. The benefit of doing this as that you work with the same sales reps throughout the process, and they become familiar enough with your company that they can recommend a policy that's tailored for you.
The downside is that you don't have anything to compare them to. Different insurance companies have an appetite for different types of risk and charge different rates for different businesses. Using an insurance comparison site like CoverWallet lets you uncover those differences and choose the most comprehensive business coverage at the best value. Chubb partners with CoverWallet, so you'll be able to compare Chubb head to head against other insurers on its site.
Hiscox is a large insurance company similar to Chubb, with an A rating by A.M. Best. Many insurance comparison sites and smaller insurers team up with Hiscox to deliver insurance. Hiscox has been around since 1901, so it has hundreds of years of experience with commercial insurance and is equipped to handle any industry's insurance needs.
Similar to Chubb, Hiscox offers a wide range of business insurance products and an online purchase option. If you prefer to use a broker, general liability, property, professional liability and cyber insurance are available through independent brokers as well.
While Chubb utilizes agents and an online option, Next definitely emphasizes the latter: 90% of Next Insurance policies are sold without any human interaction. Currently, Next sells three business insurance products: general liability, professional liability and commercial auto insurance (a workers' compensation product is coming soon).
Next Insurance keeps everything online and in-house, from applying for a policy to premium payment to claims filing. You can manage your policy and get proof of insurance from your Next account. Since everything is done online, Next has less overhead than an insurer like Chubb and might be able to offer your company better rates on insurance. Large insurance companies like Chubb often assess administrative fees or cancellation fees, but Next charges no fees.
This article originally appeared on Fundera, a subsidiary of NerdWallet.