Travelers Business Insurance 2021 Review: Pros, Cons and Coverage Options
Travelers offers an online portal for business customers and a broad slate of risk management resources.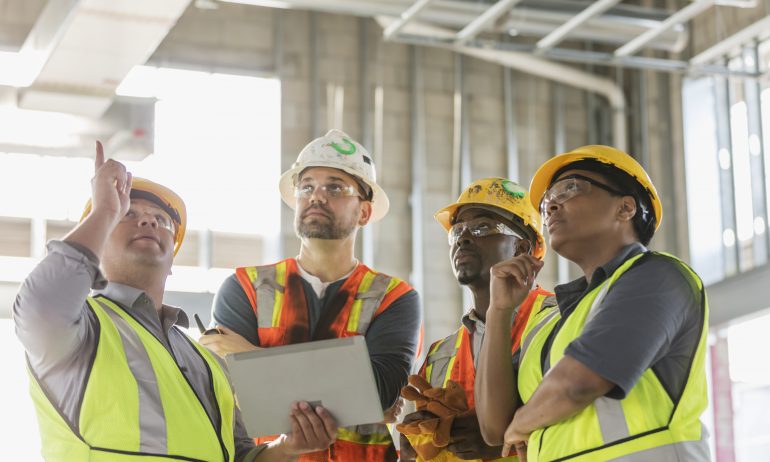 Many or all of the products featured here are from our partners who compensate us. This may influence which products we write about and where and how the product appears on a page. However, this does not influence our evaluations. Our opinions are our own. Here is a list of our partners and here's how we make money.
Travelers is the second-largest writer of lines in the U.S., according to the National Association of Insurance Commissioners. Its comprehensive offerings may be a good fit for larger businesses or those in highly regulated or technical industries.
Many of Travelers' industry-specific packages provide businesses like heavy equipment dealers, oil and gas producers and public entities with insurance as well as risk management consulting and training. If someone is injured on the job, Travelers' online portal for workers' comp claims sets it apart — it offers easy access to claims-related information for employers, medical professionals and injured employees.
You may want to consider other options if your insurance needs are simple, however. And you can't get a quote online — you'll need to contact an independent agent.
Travelers sells the following , among others:
The Travelers includes general liability, commercial property and often business interruption insurance. Optional add-ons include cyber liability or data breach coverage, crime insurance, contractor's equipment coverage and non-owned vehicle coverage.
Like many commercial insurers, including and , Travelers organizes coverage options into packages for specific industries, ranging from fine art to renewable energy.
In addition to selling insurance, Travelers offers a large toolbox for risk management. In the company's Risk Control portal, customers can read articles, sign up for trainings and conduct self-assessments to identify insurance risks within their companies and start to mitigate them. A mobile app offers additional support, including a workplace hazards inspection checklist and tool to track fire protection system impairments.
Travelers offers more hands-on risk management services, too. For instance, the company operates its own industrial hygiene laboratory, which can test samples from customers' facilities to monitor levels of potentially hazardous materials. It also offers its own equipment inspections and safety consulting.
Travelers was the largest writer of in the U.S. in 2020, according to the National Association of Insurance Commissioners. The company has a staff of more than 2,000 people who handle workers' comp claims and an online portal that facilitates communication between them and employers, employees and care providers.
Injured employees can access their claim information online, including tracking medical and disability payments and checking doctors' appointments. Doctors, physical therapists and other care providers can check the status of a claim and upload bills and other documents to Travelers.
Some information for employers and employees is available in Spanish.
Travelers includes liability, uninsured/underinsured motorist and physical damage coverage, but doesn't include personal injury protection, which insurers like Geico include as part of their commercial auto policies.
Travelers will cover individual vehicles as well as fleets (five vehicles or more). The company also offers an industry-specific commercial auto policy for the public sector, which covers vehicles like police cars and city buses.
Travelers doesn't offer commercial insurance quotes online. Instead, you'll need to contact an agent, who will gather some information about your business and provide a quote.
Travelers business insurance is sold by independent agents, meaning they can present you with quotes from a variety of insurers — not just Travelers — and help you choose the coverage that best fits your needs. They are paid on commission.
You can search for agents who sell Travelers insurance on the company's website.
If you have to file a claim with Travelers, the company will assign you a claims staff member who will gather information about your loss and evaluate how much the insurance company will pay out. You can track the process through an online portal.
Travelers business insurance customers can file claims and pay bills online. You can also call to report a claim or pay a bill 24 hours per day, every day.
To check the status of a claim by phone, support is available from 8 a.m. to 5 p.m. in your local time. To ask a billing question by phone, customers must call between 7 a.m. and 8 p.m. Eastern time.
If you have questions about your policy, Travelers encourages contacting your agent.
The cost of commercial insurance varies greatly depending on what kind of work you do, where you're located, what kind of coverage you need and your claims history.
Travelers doesn't provide information about the average cost of its commercial insurance policies. To get a quote for Travelers insurance, find a licensed independent agent who sells their policies. NerdWallet recommends getting quotes from several providers to find the one that will best meet your needs.