Business Owner's Policy (BOP): What It Covers, How to Get It
A business owner's policy bundles general liability, commercial property and business interruption insurance.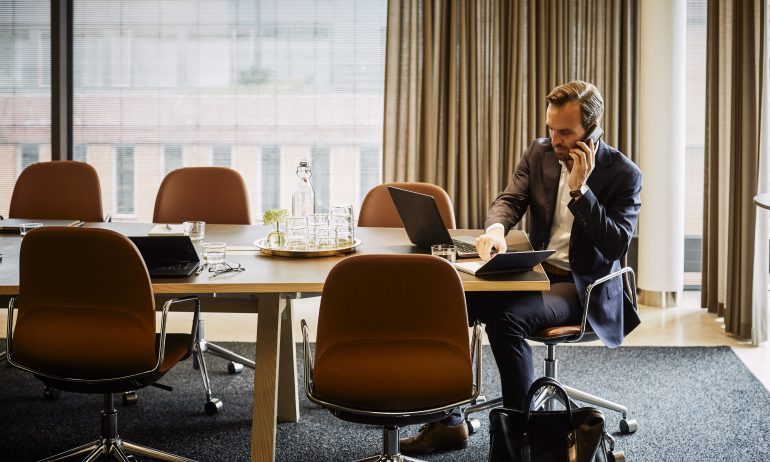 Many or all of the products featured here are from our partners who compensate us. This may influence which products we write about and where and how the product appears on a page. However, this does not influence our evaluations. Our opinions are our own. Here is a list of our partners and here's how we make money.
Small-business owners typically have three things on their minds when purchasing business insurance: coverage, convenience and value. A business owner's policy, or BOP, is designed for each of these factors.
By bundling general liability insurance, commercial property insurance and business interruption insurance into a single policy, BOPs allow small businesses to save money and pay a single premium while securing essential coverage.
Business owner's policies are a good option for many small businesses, but they're not for everyone. If you don't need all of the types of insurance that are bundled into the policy, then you might be better off buying these policies separately.
Who should buy a business owner's policy?
Although eligibility varies by insurance company, business owner's policies are typically available to businesses that have less than $5 million in annual revenue and fewer than 100 employees. By bringing together liability, property and business interruption coverage under one umbrella, BOPs can save you up to 20% on premiums were you to purchase each type of insurance separately. BOPs are also sometimes called commercial multi-peril policies.
The coverage provided by a business owner's policy varies based on the insurance company; but in most cases, a BOP provides basic general liability and business property insurance, plus business interruption insurance.
Any business that has assets, such as equipment or inventory, could benefit from having a BOP. A BOP also is important for anyone who has a brick-and-mortar business location.
For example, say you own a retail shop and a heavy storm hits the business district, causing damage to your facade. As a result, you have to close down the shop for several hours while you do some emergency repairs. You finally reopen but fail to notice a leak in the ceiling where water is dripping. The water pools onto the floors and causes a customer to slip, who then sues your business.
A BOP would replace or repair the assets that are damaged during the storm, pay for the facade repair, replace the income that you lose when you have to close down the shop and cover the expenses of defending the customer's lawsuit. But instead of paying three separate premiums for three separate types of insurance, you would pay just one premium for the business owner's policy.
What's the best fit for your business?
Answer a few questions and we'll match you with an insurance partner who can help you secure quotes.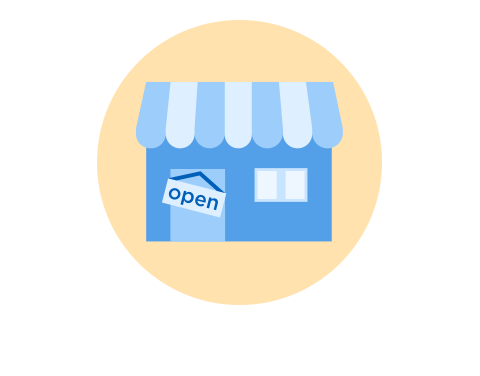 What a business owner's policy covers
Most insurance companies include the following three types of insurance in a basic business owner's policy:
General liability insurance
General liability insurance is the first line of defense for a small-business owner and is always included in a business owner's policy. General liability insurance covers the cost of defending lawsuits against your business. These lawsuits might allege bodily injury, property damage or personal injury.
Slip and falls are the commonly cited example of what general liability insurance protects, but that's just the tip of the iceberg. For example, general liability insurance also protects you if a competitor claims that you injured their reputation and sues you. Or if an employee is hanging a sign and dents the window of the business owner next door, that also falls under general liability insurance.
Anyone who owns a small business should have general liability insurance or they take the risk of a lawsuit eating into their bottom line. You might even have to show proof of liability insurance when signing a contract or getting a business loan. Fortunately, general liability insurance is quite affordable, especially when bundled into a business owner's policy.
Commercial property insurance
The other important coverage in a business owner's policy is business property insurance. Commercial property insurance protects the building that your business is housed in, as well as any equipment or assets that your business uses. If your property is vandalized, stolen, lost, accidentally damaged or damaged by weather, commercial property insurance will pay for the property's repair or replacement. Some policies even cover loss or damage to electronic data.
Any business that owns or leases commercial space should have commercial property insurance. Most landlords expect their tenants to have their own commercial property insurance. You should also have this coverage if you manufacture products, maintain inventory or keep equipment.
Business interruption insurance
Most, but not all, insurance companies, also include business interruption insurance in their business owner's policies. Business interruption insurance covers lost income when your business has to temporarily slow down or stop operations after vandalism, theft or a covered disaster.
The majority of small-business owners don't think about getting business interruption insurance, but it's often what can help the most when your business faces an unexpected situation. Even if a business has to close down for just a few days, it's possible to lose thousands of dollars in revenue and profit. Plus, even when your business is closed down, you still have to pay your employees and suppliers and meet other responsibilities. Business interruption insurance replaces lost income and lets you continue to meet your responsibilities.
What a business owner's policy excludes
Business owner's policies can be customized to a business's specific needs. You can add optional coverages to ensure that a BOP covers your company's primary risks. Not all types of insurance are a part of a BOP, but many are.
The following types of insurance are not part of a standard business owner's policy:
You can also add an umbrella or excess liability coverage to a business owner's policy. These coverages fill in any gaps left by your primary insurance policies. If a claim maxes out the coverage limits on your general liability policy, for instance, you can tap into an excess liability policy.
Cost of a business owner's policy
The cost of a business owner's policy averages $1,191 per year, according to insurance marketplace Insureon. The cost can be lower or more than that depending on several factors, such as your business size, industry and claims history.
The following factors can affect the cost of a business owner's policy:
Coverage limits: The coverage limits on your BOP directly impact the cost. Most small businesses purchase a $1 million/$2 million BOP. This means the insurer will provide $1 million in coverage per claim and $2 million aggregate over the lifetime of the policy (usually one year).

Industry: Higher-risk industries with more exposure will pay a higher premium than lower-risk industries.

Value and type of property: For the commercial property insurance portion of your BOP, the cost depends on the type and value of the property you're insuring. The higher the property value and the more difficult the property is to replace, the higher the cost.

Business location and age: The geographic location of your business and your time in business will also affect cost. Newer businesses generally pay higher premiums.

Size of business: The more employees you have, the more risk exposure you have and the more you'll pay for a BOP.

Claims history: Insurers pay careful attention to your claims history when quoting you a premium.
Adding on optional coverages will also increase the cost of your business owner's policy. The more coverage options you want to bundle into your BOP, the more expensive it will be. But overall, you can save up to 20% on premiums for bringing all coverages under one policy, instead of buying coverage separately. As long as you know that you have to buy a certain type of insurance, you don't have anything to lose by including it in a package deal.
Dozens of insurance companies sell business owner's policies, which can make things pretty confusing for small businesses that are shopping around. Where should you begin?
If you already have general liability insurance, property insurance or another type of insurance from a specific insurer, it's a good idea to ask them if they offer a business owner's policy. You will then be able to see how much money you can save by opting for the insurance bundle.
If you're just starting your search for insurance or if your insurer doesn't offer a business owner's policy, then we recommend going with an A-rated insurance company. The rating comes from global credit firm A.M. Best and is called a financial strength rating. The higher the rating, the more likely it is that the insurer will be able to pay your claims on time.
In no particular order, here are some providers to consider when business owner's policy:
Chubb offers a business owner's policy in all 50 states. It has an A++ rating from A.M. Best, which is the highest possible rating. You can get a quote for a Chubb BOP online and buy a policy online.
Based on your industry and the information you provide about your business, Chubb will give you different options to customize your business owner's policy. At a minimum, all business owner's policies include general liability insurance, commercial property insurance and business interruption insurance. Professional services, financial services and technology are three industries that frequently obtain a BOP from Chubb.
Hiscox is an A-rated insurer and one of the most reputable, experienced insurers for businesses, having been around since 1901.
Hiscox offers business owner's policies for online quotes and purchases in several states. You can fill out a short questionnaire about your business's insurance needs, and then you will be able to see your monthly premium and decide whether to purchase the policy. General liability and commercial property insurance are included in a Hiscox BOP. So is business interruption insurance, although that's already part of a Hiscox commercial property policy.
On the liability side, Hiscox provides extensive coverage for bodily injury claims, property damage claims, advertising and marketing injuries and electronic data liability. On the property side, Hiscox provides up to $100,000 of equipment coverage and $10,000 of coverage for property that you transport out of the office. It covers up to 12 months of lost business income in the event that damage to your property prevents you from operating your business. Up to $10,000 of coverage is also available to replace or restore electronic data.
The Hartford is an A+ rated insurance company that offers a business owner's policy. It's highly rated for its claims service and customer support. The Hartford's BOP combines general liability insurance, commercial property insurance and business interruption insurance. Optionally, it allows businesses to add on data breach coverage or professional liability coverage to a BOP.
The downside to The Hartford is that it's not always possible to get a quote and purchase a policy online. You might find that you go through the request-a-quote form, only to get a message telling you to contact The Hartford by phone. The Hartford still conducts most of its business through a network of independent agents.
Progressive Insurance has an A+ rating from A.M. Best and is best known for its home and auto insurance policies. However, it also provides several types of small-business insurance, including a business owner's policy. Restaurants, wholesalers, retail stores and contractors are some popular business types that get BOPs through Progressive.
As with a standard BOP, Progressive insures against general liability claims, property damage and loss of business income. Small businesses nationwide that bought a BOP through Progressive paid an average of $61 per month, which is on the low end for a business owner's policy. You can also score some additional discounts. For instance, you can save 10% to 15% on your premiums by grouping together commercial auto insurance and a business owner's policy.
Insureon is an insurance marketplace, so it lets you compare offerings from insurance companies. Hiscox, Chubb and The Hartford are actually all among Insureon's partners, so you can use Insureon as the middleman to compare their policies and find the best deal.
You can get several online quotes on Insureon after inputting some information about your business. Be ready to spend about 15 minutes filling out the online questionnaire. Should you decide to purchase one of the policies, then you'll need to contact Insureon by phone, where trained agents will help you figure out what optional coverages you may want to add and complete your purchase.
This article originally appeared on Fundera, a subsidiary of NerdWallet.