What Is Business Interruption Insurance? What It Covers, How to Get It
Business interruption insurance can reimburse you for lost income after a shutdown.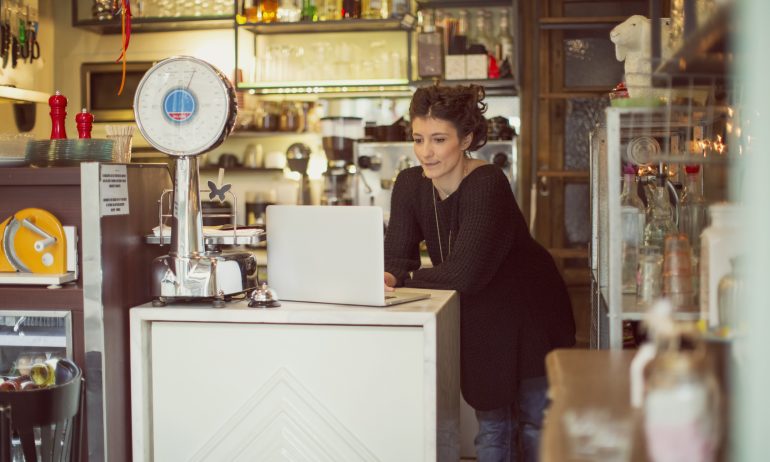 Many or all of the products featured here are from our partners who compensate us. This influences which products we write about and where and how the product appears on a page. However, this does not influence our evaluations. Our opinions are our own. Here is a list of our partners and here's how we make money.
What is business interruption insurance?
Business interruption insurance helps make up for the revenue your business loses while recovering from an accident or disaster. This kind of business insurance can also help cover extra expenses, like renting a satellite office, while you rebuild.
Business interruption insurance, which is also called business income insurance, is a good choice for business owners who would be forced to stop operations due to property damage. It's not usually sold on its own, but you can buy it as part of commercial property insurance or a business owner's policy.
What does business interruption insurance cover?
Business interruption insurance typically covers:
Lost revenue during the recovery period.

Rent, mortgage or lease payments.

Training employees to use replacement equipment.
Look for a business interruption insurance policy that includes extra expense coverage. This covers costs like:
Renting a temporary space.

Outfitting that temporary space.

Spending extra money, such as paying a contractor overtime, so repairs move faster.
In order for business interruption insurance to pay out, the event that caused the loss — that is, the natural disaster or accident — must be covered under your commercial property insurance policy. That means if your business is forced to close by a fire, hail damage or vandalism, you're covered. But if the cause is a flood or earthquake, you're not unless you have additional coverage that protects against those risks.
What's the best fit for your business?
Answer a few questions and we'll match you with an insurance partner who can help you secure quotes.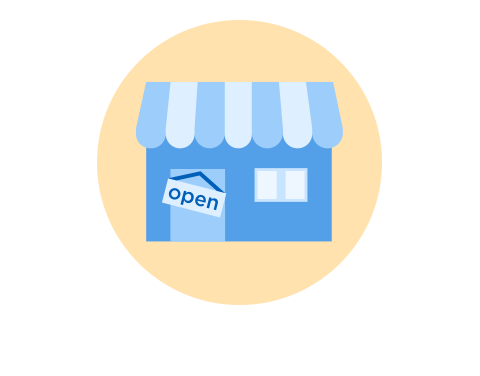 What isn't covered by business interruption insurance?
Business interruption insurance typically doesn't cover losses caused by:
Pandemics or disease outbreaks.
Business interruption insurance won't cover revenue that isn't documented in your business financial records. It also doesn't pay out to cover repairs themselves — that's what business property insurance is for.
How much does business interruption insurance cost?
Business interruption costs vary by industry, location, number of employees and how much coverage you want. If you're in an area with a higher risk of certain natural disasters, you might pay more.
Like with other business insurance costs, you'll also likely pay more for more coverage. To determine how much coverage you want, think about your revenue forecasts and how long it might take to get your business back up after certain types of events. Also, consider whether your current work area is well protected and how hard it would be to find a temporary location.
As with most types of business insurance, you can pay extra to extend your business interruption insurance protections. Additional coverage options include:
Civil authority: Pays you when the government blocks off access to your business because of damage to something nearby.

Alterations and new buildings: Pays you if your business is damaged by alterations to your building or construction nearby.

Interruption of computer operations: Pays you if a computer virus or something else causes the destruction or corruption of your company's electronic data.
Does business interruption insurance have a deductible?
Business interruption insurance usually doesn't start paying out until 72 hours after the damage occurs. This is essentially your deductible — three days of lost revenue.
Business interruption insurance coverage typically ends 30 days after property repairs are complete or after 12 months.
Do I need business interruption insurance?
If damage to your building, equipment or inventory would force your business to shut down or operate at reduced capacity, business interruption coverage is a good idea.
However, if your team could work remotely or if you don't manufacture your own items, you may be able to get by without it.
How to get business interruption insurance
The easiest way to get business interruption insurance is as part of another insurance policy.
If you have 100 or fewer employees or annual revenue below $5 million, consider a business owner's policy. These policies usually include business interruption coverage along with other basic protections, like general liability insurance and commercial property coverage. However, some industries (such as restaurants) may not be eligible for a BOP due to their specific risks.
If you own a larger business or valuable pieces of property, you likely need commercial property insurance on its own, not as part of a BOP, so you can modify the coverage to meet your specific needs. If that's you — whether you own a dentist's office or a commercial kitchen — check whether your policy already includes business interruption insurance and talk to your insurer about adding it if it doesn't.
Virtually all business insurance companies sell commercial property insurance and business owner's policies. Get multiple quotes to see which policies include business interruption insurance and find coverage at the best price.