Business Income Insurance: What It Is, Which Businesses Can Benefit
If your property is damaged and you can't operate your business, this type of insurance can help with expenses.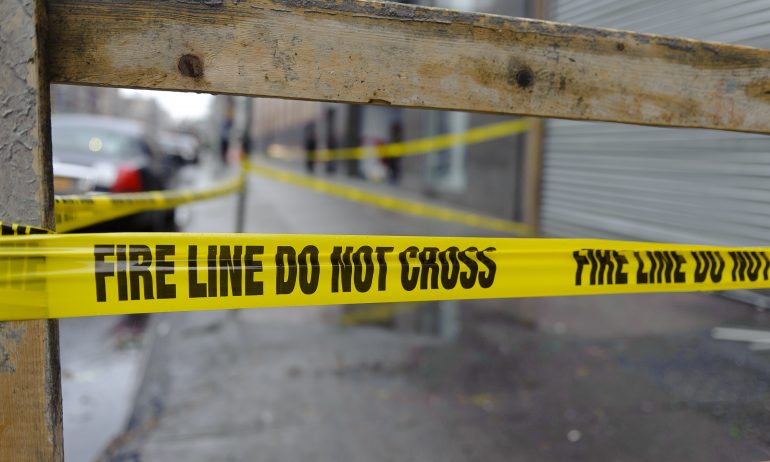 Many or all of the products featured here are from our partners who compensate us. This influences which products we write about and where and how the product appears on a page. However, this does not influence our evaluations. Our opinions are our own. Here is a list of our partners and here's how we make money.
Business income insurance, also known as business interruption insurance, helps to cover lost income when a company's physical property is damaged and you're unable to operate your business because of certain perils covered in the policy.
In an extended shutdown, these business insurance policies can provide the financial support needed to pay employees, cover rent and keep the lights on.
Business interruption insurance is often included in a business owner's policy along with property and liability insurance. Purchasing this bundle of coverage is generally less expensive than purchasing the policies individually. You may also be able to add an endorsement or rider to a commercial property policy to cover the loss of income that results from property damage.
Which businesses can benefit from coverage?
Business owners who have physical locations that provide products and services, or equipment or other types of property used to generate income, would generally benefit from this type of coverage. For example, the owners of a coffeehouse, barbershop and car rental agency could all experience loss of income if their properties were damaged.
What does business income insurance cover?
For business income insurance to pay for certain business expenses, the closure of your business must be the result of covered perils identified in your policy. Possible covered perils might include:
What's the best fit for your business?
Answer a few questions and we'll match you with an insurance partner who can help you secure quotes.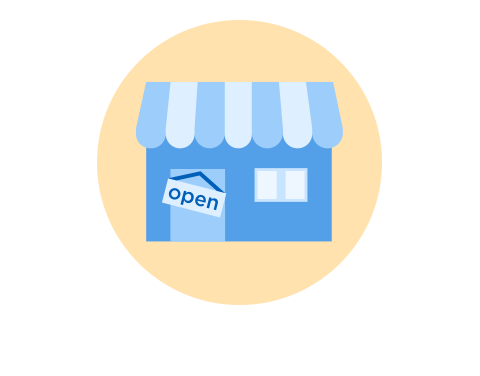 What does business income insurance exclude?
Damage caused by the following is not typically covered:
Business income insurance works alongside commercial property insurance. For example, a wind event severely damages your store's roof and you are unable to open for nearly a month. The roof repair will be covered by a commercial property insurance policy. The loss of income during the closure could be covered by a business income policy.
What expenses are covered by the policy?
Generally, a policy will help cover lost business income and operating expenses until a business can reopen. Policies vary, but the following are commonly covered:
Mortgage, lease and rental payments.

Temporary relocation expenses.
The lost net income amount is based on the business's financial records. You may be asked to provide sales records, profit and loss statements, tax returns, payroll records and other information to establish the income and expenses.
How long does coverage last?
Your policy will cover specified expenses for a certain number of days or period of restoration. The standard restoration period is 30 days, but it can be extended to 360 days, according to the Insurance Information Institute. It's common to have a waiting period between the damage to the property and the start of the period of restoration. Policies vary, but it can be anywhere from 24 to 72 hours.
What factors affect my premium?
As with many other insurance products, the insurer uses a risk assessment to determine your premium amount. This assessment can depend on a number of factors, such as:
Coverage amount. Generally, the coverage amount is based on your estimated income for the next 12 months and the length of time it would take to repair your damaged property and reopen your business. The more coverage you buy, the higher your premiums will be.

Type of business. Because a restaurant has a higher fire risk than a shoe store, for example, it would generally pay higher rates.

Number of employees. The more employees a business has, the more it will pay in premiums.

Location. A business located in an area that often experiences high winds or storms would likely pay more than a similar business in a location with moderate weather.

Prior claims history. If you've made business income insurance claims in the past, your rates will be higher.
Additional options and endorsements
Although insurance policies vary on terms, coverage and options, you may be able to add the following to expand your coverage for a business interruption:
Dependent properties coverage
Also known as contingent business interruption insurance, dependent properties coverage protects against loss of business income that's the result of damaged property you depend on but don't own. For example, it could provide coverage if your primary supplier's warehouse is destroyed by a fire and you can't produce your products as a result. The damage may be to the properties of your suppliers, buyers or providers (for example, the manufacturing location), or to anchor stores, venues or other entities that draw customers to the area.
Extra expense coverage can be added to help with expenses that would fall outside normal day-to-day operating expenses. This might include renting a temporary business space, equipment leasing, additional payroll expense for overtime or new employees, and other costs not covered under your business income insurance policy.
Utility services endorsement
This endorsement could cover lost income that's the result of disruptions to basic utility such as electric, gas or water service.
This coverage applies when a local, state or federal government entity restricts access to your premises as a result of damage to a nearby property not owned by you.
What else should you know?
Review your policy thoroughly
Details are important. Know what's covered before you buy the policy, not later when you need to file a claim. Carefully review information about the following:
Specific events that trigger coverage.

Causes of loss not covered.

Income and operating expenses.
Understand the waiting period
If the policy you're considering includes a waiting period, get more details about it. Will you be responsible for losses during this 24 to 72 hour period? Or will your insurance cover losses from the first day of the shutdown, after the waiting period has elapsed? If losses will not be covered during the waiting period, you may have the option to shorten it.
Keep your claim documentation
If you file a claim and it is denied, keep your documentation. You may be able to appeal the denial, qualify for another form of assistance or take a deduction on your federal tax return.
What's the best fit for your business?
Answer a few questions and we'll match you with an insurance partner who can help you secure quotes.