Types of Business Insurance
Different types of business insurance could benefit your company in more than one way.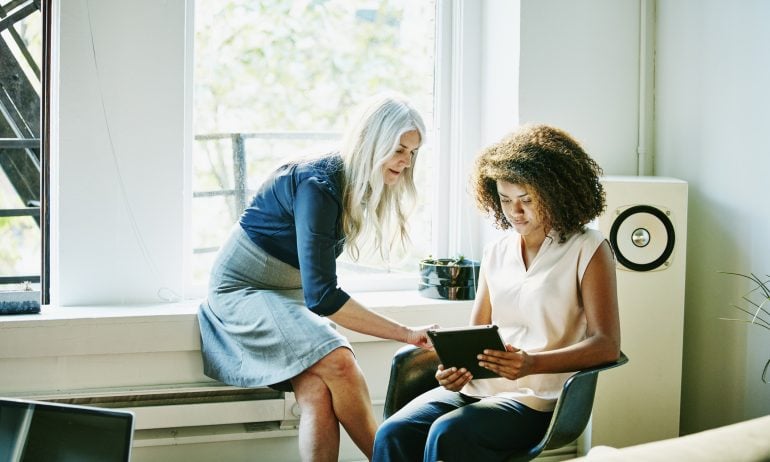 Many or all of the products featured here are from our partners who compensate us. This may influence which products we write about and where and how the product appears on a page. However, this does not influence our evaluations. Our opinions are our own. Here is a list of our partners and here's how we make money.
The right policy can be difficult to find. Your coverage can be as light or as comprehensive as you want it to be, with specialized policies for many industries as well as a broad spectrum of add-ons that can work for any small business.
These are some of the main types of small business insurance you may come across in your research, and how they can help protect your company assets.
Common types of business insurance include:
Business insurance typically falls into two main categories: Coverage that pays you in the event of damage, loss or interruption to your business, and coverage that pays for any money you owe others. Some types of insurance can belong in both categories.
Whether you are the person who pockets the insurance money or otherwise, all of these policies protect your company's assets in the event of an incident.
is a core component of business insurance and is best purchased as part of a business owner's policy, or BOP. This coverage primarily protects you from lawsuits and claims from people outside of your company.
Beneficiary in the event of a claim: People outside of your company. Any of their damaged possessions covered under the policy will be replaced or repaired.
is another core component of a BOP that pays out for any damage or loss to physical property such as an office building or a business vehicle. Specialized add-ons can be included for an additional fee if your industry has higher risks for damage.
Beneficiary in the event of a claim: You and your business.
, also called business interruption insurance, financially protects you in the event of a covered disaster or situation that prevents you from operating your business. Business income insurance usually is included as part of a BOP and can reimburse you for lost business income, rent, payroll and taxes. Add-ons are available for anticipated expenses such as extra overtime or temporary workers.
Beneficiary in the event of a claim: You and your business; employees indirectly (via payroll coverage).
protects you from lawsuits or claims resulting from employee injuries that occur at work or as a result of the nature of their work. Requirements for coverage vary from state to state.
Beneficiary in the event of a claim: Your employees.
protects you from customers or patients who may seek to sue you for real or perceived injury or damages. This type of liability insurance complements your BOP coverage by insuring events or incidents that are not covered under general liability. Specialized coverage can also be added on to your policy to cover industry-related incidents.
Beneficiary in the event of a claim: Your customers and clients.
is designed to protect you and your company if your digital data is compromised. This insurance add-on typically covers both your operational expenses as well as expenses incurred by customers whose online security was impacted.
Covered expenses can include the cost of recovering your data, improving your digital security and even public relations expenses for restoring your company's reputation.
Beneficiary in the event of a claim: You; impacted individuals as necessary.
In the event that someone steals your business identity, a business identity insurance policy can help you recoup your losses and repair your business credit profile and professional reputation.
Beneficiary in the event of a claim: You and your business.
and fleet coverage typically come bundled in a commercial car insurance policy. In the event of an accident where your company is at fault, commercial auto insurance pays the medical bills and damages sustained by impacted people and their possessions.
Comprehensive and collision coverage is an add-on that pays for vehicle damage from theft, vandalism, flood and fire, as well as damage from other cars.
Commercial fleet coverage is similar but is purchased as a separate policy, and some states mandate a minimum requirement for coverage.
Beneficiary in the event of a claim: People who have suffered injuries, possession loss or damage as a result of your business vehicle.
Umbrella insurance kicks in after you've maxed your liability coverage for that particular incident.
Beneficiary in the event of a claim: People whose claims against your company are higher than the amount paid out by your regular insurance coverage.
If you or another core employee become unable to work, can be used to pay for lost income, hire a replacement or cover similar expenses related to the loss of a core business leader.
Beneficiary in the event of a claim: Your business in the event of your death or incapacity to work.