Business Umbrella Insurance: Who Should Get It?
Business umbrella insurance adds a layer of protection to other policies to guard against catastrophic losses.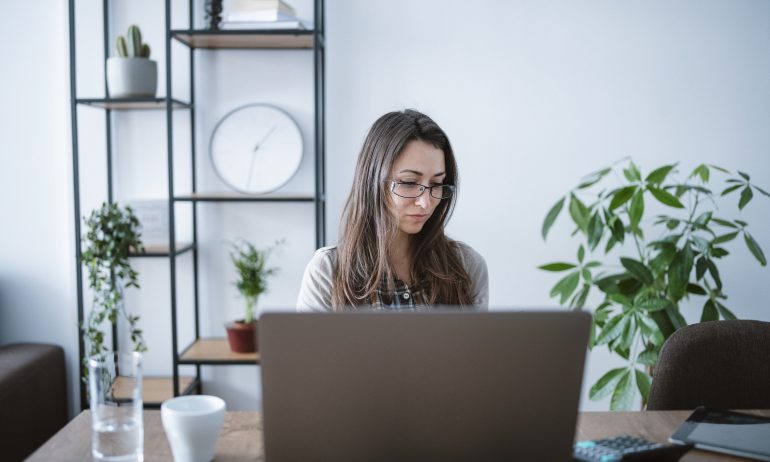 Many or all of the products featured here are from our partners who compensate us. This influences which products we write about and where and how the product appears on a page. However, this does not influence our evaluations. Our opinions are our own. Here is a list of our partners and here's how we make money.
Business umbrella insurance is an additional layer of protection for businesses. It sits on top of other insurance policies and helps protect businesses against catastrophic losses.
Which businesses should get business umbrella insurance?
Any business could benefit from business umbrella insurance. Some businesses are at higher risk than others, though. If any of the following applies to your business, a business umbrella policy should be a strong consideration:
You have commercial property open to the public. Inviting others onto your business's property opens you up to risk. If someone is injured on your property, or if an employee acts inappropriately, the lawsuits that can follow could quickly exhaust a general liability policy.

You or your employees work on other people's property. Working on other people's property means increased risk for your business. Even accidental property damage can result in expensive lawsuits.

You have a contractual obligation to carry business umbrella insurance. This is most common with government contracts. Any customer can require you to carry business umbrella insurance, though. This protects both your business and the customer in the event of a lawsuit.

Your business is at high risk for a lawsuit. Unfortunately, this describes most businesses. The only businesses not likely to need business umbrella insurance are home-based sole proprietorships with no employees, no subcontractors and no direct contact with clients. Even if this describes your business, weigh the risk of being named in a lawsuit before deciding to pass on this additional protection.
What does business umbrella insurance cover?
Business umbrella insurance covers what other insurance policies don't. This includes:
Claims beyond the limits of your underlying policies. Let's say your business auto insurance policy covers $1 million in bodily injury, but your business is successfully sued for $3 million. A business umbrella insurance policy can cover the $2 million difference.

Claims beyond the aggregate limit of your underlying policies. You might not exceed the limit of your policy with any single claim. Multiple smaller claims can max out underlying insurance policies, though. Business umbrella insurance picks up after the underlying policies have been maxed out.

Claims not covered by the underlying policies. For example, business general liability insurance likely covers equipment you own only. If you rent other equipment and that equipment is damaged, your business would be liable for those damages unless you have business umbrella coverage.
No insurance provides unlimited protection, and business umbrella insurance isn't an exception. Some things not covered by business umbrella insurance are:
Errors and omissions. Business umbrella insurance doesn't cover losses from mistakes known as errors and omissions. Professionals who carry E&O insurance should also have a cash reserve to help cover any additional claims.

Criminal activity. Fines or lawsuits that result from you or others in your business breaking the law aren't covered by business umbrella insurance.

Property insurance claims. If your business's property is damaged, you will have to rely on property insurance to replace it. Umbrella insurance doesn't cover damage to the property a business owns.

Failure to have the right underlying policies in place. If you don't have general liability insurance, you can't rely on a business umbrella policy for coverage. Remember, business umbrella insurance provides additional coverage — not general coverage.

Claims beyond the limits of the umbrella policy. Even umbrella policies can be exhausted. If claims exceed the limits of an umbrella policy, your business will have to foot the bill for the difference. High-risk businesses should build a strategic cash reserve for this.
Business umbrella insurance extends your underlying coverage on a "follow form" basis. You must exhaust your underlying coverage before using business umbrella coverage.
Let's say a customer is injured in your store. The following happens:
The customer sues you for $10 million.

The court awards them $6 million.

Your general liability policy has a $5 million limit.
But you have a $1 million business umbrella insurance policy. Your general liability insurance pays $5 million to the injured customer. Then, you file a claim with your business umbrella insurance provider, and it covers the remaining $1 million.
How much does business umbrella insurance cost?
Business umbrella insurance costs about $40 a month for each $1 million in coverage, according to Insureon, an insurance marketplace. Your rates will vary depending on your industry. High-risk industries like construction and manufacturing will have higher rates than low-risk industries like professional services.
Many insurance companies offer discounts for insurance bundles, so it could be worth it to start a search with your existing provider. It is also easier to deal with one provider if you have to file a claim.
Most business insurance carriers offer business umbrella insurance policies. The easiest way to shop around for coverage is to use an online insurance marketplace to compare quotes from different companies side by side.