Employer's Liability Insurance: What It Is, Which Businesses Need It
Usually, this coverage comes included with your workers' compensation insurance policy.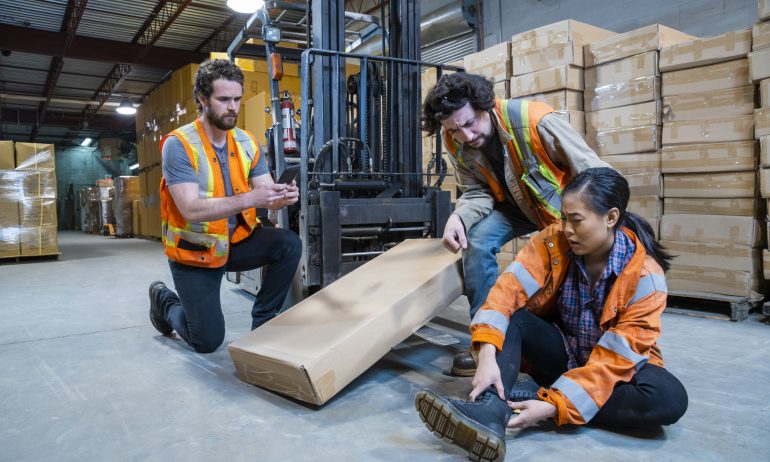 Many or all of the products featured here are from our partners who compensate us. This may influence which products we write about and where and how the product appears on a page. However, this does not influence our evaluations. Our opinions are our own. Here is a list of our partners and here's how we make money.
Employer's liability insurance protects your company from costs arising from employee injury lawsuits, including legal fees, damages and settlements. It's usually included as an add-on to as "Part 2" or "Part B" of the policy. You don't even have to ask for it.
But there are four states that require you to purchase workers' comp through a state insurance fund and don't include employer's liability insurance with workers' comp: North Dakota, Ohio, Washington and Wyoming. If you live in one of these states and want this protection, you'll have to buy stop-gap coverage, a form of employer liability coverage that's not bundled in a workers' comp policy.
Every business with employees should have employer's liability insurance. While workers' comp covers the direct costs of employee illnesses and injuries, it doesn't cover legal fees and other expenses that come up when an employee sues your business. Employer's liability insurance does.
Even in workplaces that are low risk from a workers' comp perspective — meaning that they're unlikely to have people getting sick or injured on the job — lawsuits against employers can still happen. For example, employees of marketing firms don't often do work that could result in serious injury. They do, however, spend long hours at their desks working on computers, which can cause illnesses like migraines or injuries like carpal tunnel syndrome. If an employee sues your business because of this for damages or even negligence, employer's liability insurance could potentially protect your business from taking a large financial hit.
Employer's liability insurance, or stop-gap coverage, bridges the gap between what workers' comp covers and what your business might be liable for in a lawsuit. Some of these potential liabilities include:
There are some things employer's liability insurance doesn't cover:
A business with only a few employees doing low-risk work, such as clerical tasks, can expect to pay a few hundred dollars per month for employer's liability insurance. Larger businesses doing higher-risk work, like construction, might pay a few thousand dollars per month. This can seem like a large expense, but without it, certain employee lawsuits could cost your business millions of dollars.
Employer's liability insurance costs increase if you have a history of filing claims. More employees, larger average payroll costs and higher coverage limits can also increase the cost of your policy.
The coverage needed depends on how likely a business is to get sued for an employee's injury. Getting ample coverage can be well worth the cost. Most insurance companies charge an additional 2% to 3% of the premium for increased liability limits. This is a small price to pay to protect your business from bankruptcy.
Because employer's liability insurance is usually included with workers' comp, you'll generally shop for both policies at the same time. You can buy these policies from third-party sites that aggregate insurance offers or you can purchase directly from an insurance carrier.
The Hartford, Travelers and Liberty Mutual are the best-known workers' comp and employer's liability insurance companies. Don't limit yourself to "business" insurance companies in your search for coverage, though. Companies known for personal insurance, like State Farm, Farmers and Progressive, also offer workers' comp and employer's liability insurance.
» Read NerdWallet's reviews of , and .
Shop around and to get the best price and coverage for your business. You can often get a discount on premiums by bundling insurance products.
Wherever you buy, make sure to carefully review the policy. You want to make sure your liability limits are adequate and that there aren't any surprise exclusions.