Next Business Insurance Review 2021
Next business insurance can be customized to meet specific industry needs for small businesses.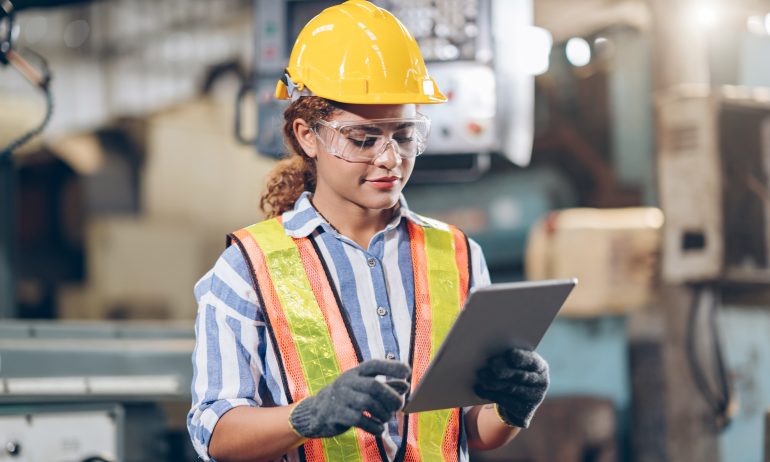 Many or all of the products featured here are from our partners who compensate us. This may influence which products we write about and where and how the product appears on a page. However, this does not influence our evaluations. Our opinions are our own. Here is a list of our partners and here's how we make money.
Next Insurance is a relative newcomer to the insurance market that offers small-business owners a straightforward way to get started with . Next business insurance is highly customizable to fit the needs of individual industries such as construction, child care, fitness instruction and more. The company also boasts transparent rates without hidden charges or deductibles.
Next's website is comprehensive and allows users to research various business insurance offerings, as well as request an instant quote through the application button on the front page.
Next offers a number of policies that can be purchased individually or bundled together for up to a 10% discount. As a general rule, businesses that carry less risk, such as online publishers, may pay less for insurance coverage than high-risk industries such as construction.
Next's commonly combines two core components of business insurance: General liability and commercial property coverage.
A BOP is a good idea for small businesses seeking the following:
Businesses that benefit most from BOPs meet some or all of the following criteria:
, also called business liability insurance, protects you and your company when you are responsible for paying someone's medical expenses, attorney fees or damage. Next offers this product as part of a BOP or as an individual policy.
Most business liability policies don't include employee injuries, vehicle-related incidents or intentional acts of harm, which fall under separate categories of insurance coverage.
Commercial property insurance, or , protects your physical place of business in the event of damage or loss. Business personal property can include the building, inventory, furniture and equipment, as well as any signage, storage sheds, landscaping and fences.
Commercial property coverage can extend to property owned by others, depending on the event and the policy. However, certain types of natural disasters such as earthquakes can be excluded from commercial property insurance, so check your policy and add on additional coverage if needed.
Commercial property insurance is the second component of coverage bundled in Next's BOP, but it also can be purchased as an individual product.
Many insurance companies include also called business interruption insurance, as part of a BOP. However, Next offers business income insurance as an individual product.
Business income protects your company's money and assets when business operations are disrupted by circumstances out of your control. This type of coverage can help you pay for lost business income, payroll, taxes, any temporary expenses that can arise as a result of missed operations and more.
is required in many states for businesses with employees — and in some cases, contractors need to be covered as well. Workers' comp can help pay for medical expenses, lost wages, survivor benefits, long-term disability and other costs incurred when your employees suffer injuries or illnesses that are related to work.
Self-employed business owners can even benefit from workers' comp for themselves to cover any expenses that may not be covered under their personal health insurance policies.
Next Insurance workers' comp can cost as little as $14 per month depending on the size of your company and can be bundled with other packages for additional discounts.
This type of insurance protects you against claims that your professional service or advice caused someone harm. This can include accusations of business errors or poor financial outcomes, as well as claims of negligence and more.
Next combines with a specific type of coverage called , or E&O. Some insurance companies bundle professional liability insurance with general liability, while others sell it separately. Next's online quote tool will help you determine which option is appropriate for your specific business.
This type of insurance provides extra coverage for specialized or expensive equipment that can be pricey or difficult to replace. Tools and equipment insurance can help keep your business operating when you need quick replacements or repairs.
Next offers this policy as an add-on to general liability insurance, particularly for contractors and cleaning businesses.
provides up to five components of coverage you may be familiar with from your personal auto policy:
Commercial auto insurance protects your company when you or your drivers are involved in auto-related incidents that result in damage or injury to yourself and others.
Hired and nonowner auto insurance can be added onto a commercial auto policy for companies that use rented vehicles to do business. Most auto insurance policies apply to vehicles that you own only, so hired auto insurance protects you and your employees if you get in an incident involving your rented car or truck.
While business owners can apply for a Next business insurance policy on its website, those who prefer speaking with an agent can call 855-222-5919 for assistance.
Business owners can sign up for a within minutes for emergency situations.
Since Next may require you to upload digital copies of some business documents, it's a good idea to have the following information on hand before beginning your online application:
Next Insurance is a great fit for companies that prefer an all-digital approach to business management. The company provides easy online service and support, and you can submit insurance claims directly through the online customer portal as well as over the phone. Even business owners who prefer a more traditional approach can be won over by the easy application and account management process.