What Is a Certificate of Insurance for Business?
A certificate of insurance shows that your company has financial backing from an insurer if things goes awry.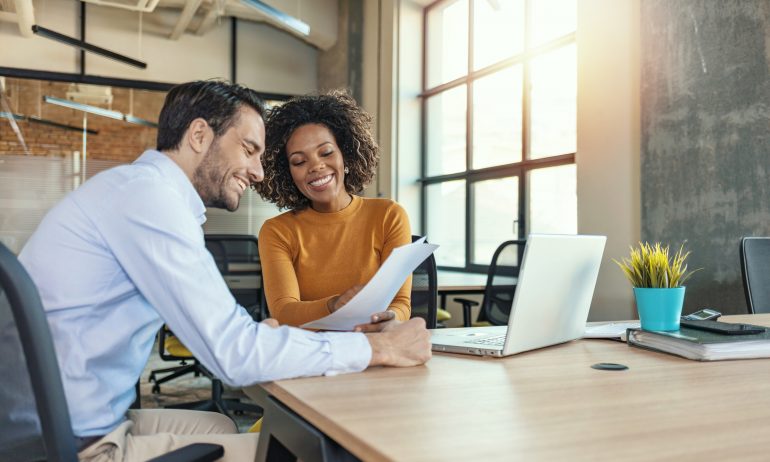 Many or all of the products featured here are from our partners who compensate us. This may influence which products we write about and where and how the product appears on a page. However, this does not influence our evaluations. Our opinions are our own. Here is a list of our partners and here's how we make money.
As a small business owner, you probably communicate with potential business partners and clients every day. And if you plan to work closely with them, you'll likely be asked to provide a certificate of insurance at some point.
Here's what that request means and how you can respond.
What is a certificate of insurance?
A certificate of insurance for business is a one-page document that summarizes your company's business insurance coverage.
Your certificate of insurance, also called a COI, typically includes a summary of the different types of insurance you have, as well as the terms of your coverage. Commonly included information includes:
The business name, address and phone number.

The business owner's name.

The name of your insurance company and contact information.

Your policy expiration date.

The amount your insurance policy will pay for individual claims, as well as the maximum amount you are eligible to claim for the year.

Names and contact information of any other individuals listed on the policy, such as a business partner.
Why do I need a certificate of insurance?
A COI allows you to quickly show potential clients and business partners that your business is insured against damage, loss and other liabilities. For example, a commercial lease application may require you to include your COI to show that you have general liability insurance in place.
Your company, in turn, can request COIs from other businesses to ensure that you are working with equally trustworthy partners.
If you hire subcontractors to help you complete your work, for example, you will want to make sure that they have a COI that summarizes their insurance coverage. If you hire someone who does not hold or have adequate insurance coverage, you and your business could be held liable for their mistakes if anything happens on a project you oversee.
How do I get a certificate of insurance?
You can only get a COI for your company if you have a business insurance policy, since your COI serves as proof that your business is protected against liability and other financial risks.
Business insurance is an important investment for most small businesses across all industries. A good insurance policy protects your business property and assets in the event of a disaster or accident.
How much does a certificate of insurance cost?
How much business insurance costs depends on many variables, including your industry and number of employees, as well as the amount of coverage and types of insurance you choose to carry.
Once you purchase a policy, you can request a COI from your insurance provider at any time. Some insurers will provide you with COIs for free, while others may charge up to $50 per certificate.
How long does it take to get a certificate?
After purchasing a business insurance policy, some insurers can provide a COI within minutes, while others may take up to several weeks.
How can I tell if I have been given a fraudulent COI?
When you're working with other businesses and subcontractors, ask them to have their insurance company send the COI directly to you to make sure that their coverage is authentic and up-to-date.
What's the best fit for your business?
Answer a few questions and we'll match you with an insurance partner who can help you secure quotes.