Business Insurance Quotes: How and Where to Get Them
You can get a business insurance quote from an online marketplace, insurance agent or insurer directly.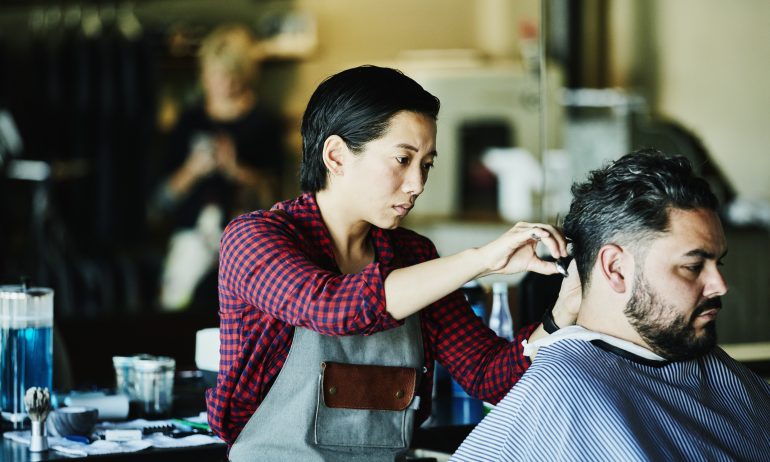 Many or all of the products featured here are from our partners who compensate us. This influences which products we write about and where and how the product appears on a page. However, this does not influence our evaluations. Our opinions are our own. Here is a list of our partners and here's how we make money.
There are three ways to get business insurance quotes:
Visit an online insurance marketplace to get a bunch of quotes at once.

Visit individual insurer websites and get quotes one by one.

Work with an insurance agent who will get quotes on your behalf.
A quote is a price estimate for a business insurance policy. NerdWallet recommends getting several quotes to compare premium costs before choosing a policy.
How to get a business insurance quote online
Getting a business insurance quote online is generally faster than applying with an insurance broker in person or over the phone.
To get a business insurance quote online, you'll likely need to provide information such as:
The annual revenue for your business.

The number of employees you have.

Properties your business owns or rents.

Your past business insurance claims.
Getting quotes from online marketplaces
Insurance marketplaces such as CoverWallet and Simply Business work with insurers to provide multiple quotes. You're limited to the companies that partner with the marketplace. Still, if you've just started shopping for business insurance and want to compare options, marketplaces can save you the hassle of contacting individual providers.
With Simply Business, most shoppers can enter basic details about their business and then see several quotes online. Simply Business' coverage options are pretty limited, though — you can buy general liability, professional liability, cyber insurance, business personal property, or BPP, insurance and inland marine insurance, but that's all.
CoverWallet is an online marketplace that offers a much wider range of coverage types. However, you may have to pick up the phone or wait for a call instead of viewing quotes online.
Getting quotes from online insurance companies
If you already know that you want to work with a specific company or need a particular policy, it may be easier to get quotes from companies directly.
You'll have to input your data repeatedly to get quotes from each provider. But for most businesses, this process should take only a few minutes.
How to get a business insurance quote from an agent
Insurance agents are licensed professionals who shop for insurance on your behalf. They should be able to tell you what kinds of coverage you need, get quotes for you and help you compare options.
Some agents work with just one insurance company and can't sell policies from any other company. So, for example, if you call a local State Farm agent, they can offer only State Farm business insurance policies.
On the other hand, some insurance agents are independent and can sell policies from many companies. You'll explain what your business does; they'll figure out what policies you need and get quotes from a few carriers. Then, you can work with them to pick the right policy for you.
How to compare business insurance quotes
Once you have multiple business insurance quotes, you'll want to compare them; cheaper business insurance isn't necessarily better. Here's what to look for.
What's covered — and what isn't
Most business insurance policies use standard forms, making them pretty similar. But be mindful of some differences. For instance:
If you're seeking coverage for a specific risk, ask the insurance company directly. You may benefit from working with an independent agent who knows the details of policies from many insurance companies and can help you choose the right one.
It's easy to tell which of your insurance quotes offers the lowest premiums. But make sure you also consider:
Discounts. Some insurance companies offer discounts for purchasing multiple policies or paying your premiums annually instead of monthly.

Deductibles. A policy's deductible is the amount you'll have to pay out of pocket before coverage kicks in. So a policy with a low premium but high deductible might be more expensive in the long run.

Coverage limits. This is the maximum amount the insurance company will pay for a particular type of loss during the policy period. Lower limits usually mean lower premiums, but they may mean you end up paying more overall.
Insurer reputation and reviews
J.D. Power surveys small businesses annually about their experience with major insurance companies.

Firms like AM Best and Standard & Poor's rate insurance companies on their stability and predicted ability to pay claims.
NerdWallet has also rated business insurance companies based on financial strength, customer complaints, shopping experience and customer service. See our picks for the best business insurance companies.