How to Get Cheap Business Insurance
You can save by shopping around, bundling your coverage and considering higher deductibles or lower limits.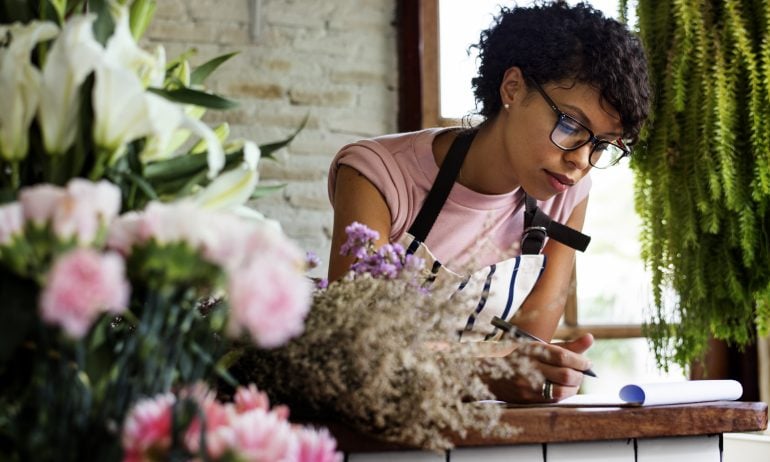 Many or all of the products featured here are from our partners who compensate us. This influences which products we write about and where and how the product appears on a page. However, this does not influence our evaluations. Our opinions are our own. Here is a list of our partners and here's how we make money.
The cost of small-business insurance can vary widely. Taking the following steps can help you find cheap business insurance that still provides the protection you need.
Here's how to start your search for cheap small-business insurance.
1. Bundle the policies you need
Different business insurance policies your business against different risks, so most businesses need several types of business insurance. You may be able to get cheaper business insurance by purchasing multiple policies at once.
One way to do this is by purchasing a business owner's policy, or BOP. These policies usually include general liability, business property and business interruption insurance. Insurance companies typically charge a lower price for a BOP than they would if you bought all three policies individually. Some insurers don't even sell these policies on their own — they're only available in a package.
It's generally easiest to buy all your business insurance from the same provider, and some insurance companies offer additional bundling discounts. For example, as of this writing, Next Insurance gives customers 10% off, and Hiscox offers up to 5% off for buying multiple policies.
Every quote you request from an insurance company will be a little different. By getting quotes from multiple providers and comparing them, you'll have an easier time finding cheap business insurance.
Online insurance marketplaces, like Simply Business or CoverWallet, can generate business insurance quotes from multiple providers at the same time to let you easily compare costs.
Once you have quotes in hand, compare what they cover and how much they cost. Make sure to note any exclusions — what the policy doesn't cover — as well as riders and coverage extensions. If a less expensive policy excludes something important to your business, talk to the insurance company about adding it in, or consider other options.
Quotes vary because every insurance company uses a different formula to calculate premiums. The most expensive quote doesn't necessarily provide the best coverage.
3. Customize your policies
The less coverage your business insurance policies offer, the less expensive they're likely to be. You can adjust how much protection your policies offer in multiple ways, including:
Choosing a higher deductible.

Lowering your policy's limit.

Changing how your property is valued.
Deductibles and policy limits are part of every insurance policy. With a higher deductible, you'll have to spend more of your business's money to cover expenses before insurance kicks in. And with a lower limit, your insurance policy may not cover large claims in full.
Property value relates to business property insurance, which allows you to choose "actual cash value" or "replacement cost coverage." These terms describe how the insurer will determine the value of property that has been damaged or destroyed. In general, actual cash value is cheaper than replacement cost coverage, since property is worth less when you account for depreciation.
4. Prepay your annual premium
One of the simplest ways to reduce your insurance bill is to pay premiums upfront each year rather than making monthly payments. Depending on your insurance provider, how much money you can save will vary.
5. Limit claims by managing your risks
Lots of the factors that determine the cost of business insurance, like your industry, number of employees and value of your property, are fixed. But two important factors are variable, and largely within your control: how often you file claims and how large those claims are.
By limiting risks in your workplace, you can help reduce the frequency and severity of accidents and mistakes. Things you can do include:
Making sure employees are well trained on working with dangerous equipment or materials, or performing complex tasks.

Investing in software or tools that help protect sensitive customer data against hacks.

Creating procedures for dealing with issues that could lead to accidents or errors.

Keeping your property well maintained to reduce the risk of accidents like leaks and electrical fires.
Some insurance companies provide customers with risk management materials to help with this. Travelers, for instance, offers training in ergonomics, industrial hygiene, property protection and more, plus a library of several hundred safety videos.
Maintaining a safe and secure workplace won't necessarily save you money on business insurance right away. But by limiting the size of claims and how often you file them, you can help keep your future premiums lower.