What Is Commercial Insurance?
Commercial insurance protects businesses and their assets from liability, property damage and other risks.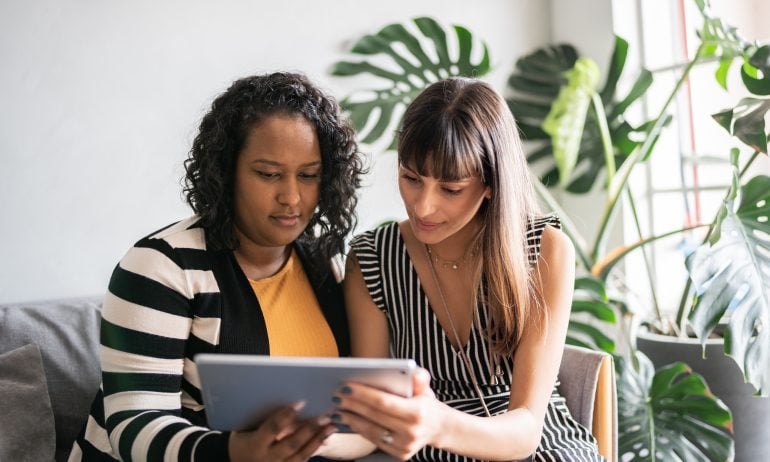 Many or all of the products featured here are from our partners who compensate us. This may influence which products we write about and where and how the product appears on a page. However, this does not influence our evaluations. Our opinions are our own. Here is a list of our partners and here's how we make money.
Commercial insurance protects companies and their assets in case of lawsuits, natural disasters, theft, auto accidents and other shocks. Commercial insurance and business insurance are interchangeable terms for the same types of coverage.
Commercial insurance coverage will look different for every business depending on what they do, where they operate and many other factors. To protect your business, look for potential risks and shop around to find the most complete, cost-effective coverage.
What's the best fit for your business?
Answer a few questions and we'll match you with an insurance partner who can help you secure quotes.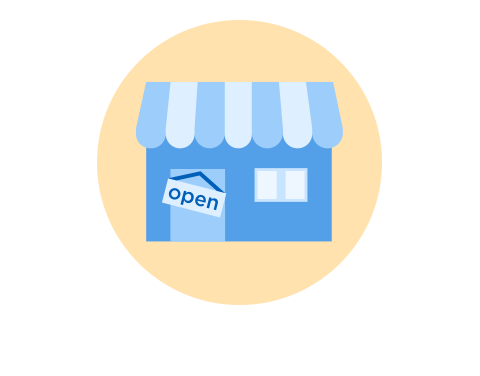 Types of commercial insurance
There are lots of types of business insurance that protect against different risks. Many businesses need these common types of coverage:
| | When it protects your business | | |
| --- | --- | --- | --- |
| | If a third party or their property is harmed as a result of your business activity. | All businesses. May be required by a landlord or contractor. | |
| | If you're in an auto accident while working or in a company vehicle. | Businesses that use vehicles in their operations. May be required by law. | |
| | If an employee is injured on the job. | Businesses with employees. Required by law in most states. | |
| | | Businesses that provide services for a fee. May be required by law or industry regulation. | |
| | If your manufacturing or retail space, office, or assets like equipment or inventory are damaged and need to be repaired or replaced. | Businesses with owned or rented space or a significant amount of property. May be required by a landlord. | |
| | If your business can't generate revenue for a period of time. | Most businesses with recurring expenses. | |
| | If a product you manufacture, distribute or sell causes harm. | Businesses that manufacture, distribute or sell physical products. | |
General liability insurance, commercial property insurance and business interruption insurance are often packaged together and sold as a business owner's policy. Bundling coverage can help you save money and simplify your shopping experience.
What is commercial health insurance?
Commercial health insurance refers to health insurance that isn't provided by the government. Business owners may offer their employees this type of coverage, typically via small-business group health insurance plans. These plans distribute risk among the whole group of employees, resulting in lower premiums than each employee would pay if they bought individual coverage.
In general, small-business health insurance is provided by health insurance companies, not commercial insurance companies. To provide health insurance for your employees, you'll have to get quotes directly from those providers or get help from a health insurance broker.
Where to get commercial insurance
You can get commercial insurance from many sources. If you already have personal insurance, getting a commercial insurance quote from that provider is a good place to start. It may offer a discount if you buy both types of coverage.
Many insurance companies exclusively provide commercial insurance, including:
The Hartford. This long-standing commercial insurance provider can be a good choice for its business owner's policy, which includes general liability, commercial property and business interruption insurance. You can tack on data breach coverage and professional liability insurance, too.

Chubb. If you're looking for an institution that can grow with your business, Chubb is a good choice. Chubb was the largest provider of commercial insurance in the U.S. in 2020, according to the Insurance Information Institute. Business owners with simple insurance needs can purchase some policies online — including a business owner's policy, professional liability insurance and umbrella insurance — and Chubb can provide dozens of more specialized coverage as your business expands or moves into new niches.

Next. Founded in 2016, Next is an all-online commercial insurance provider. If you're in a hurry, you can get quotes and purchase policies for most basic types of commercial insurance coverage — including workers' comp, professional liability and commercial auto — online in a matter of minutes. Next will send you an electronic certificate of insurance that you can show to a landlord or contractor when needed.
If your business insurance needs are complex or feel overwhelming, call an insurance broker for personalized help. Brokers earn commissions and may also charge fees, but their expertise can be valuable.
Cost of commercial insurance
The cost of business insurance depends on a variety of factors, including what industry you're in, how many employees you have, where you operate and whether you've filed claims in the past.
Like most insurance policies, you'll pay a monthly or annual premium for commercial insurance coverage. During the claims process, you'll have to pay the deductible. Typically, the higher your deductible, the lower your premiums.
Commercial insurance policies also have limits, which is the maximum amount the insurance company will pay out in one year. Policies with higher limits typically cost more.
Compare quotes from several commercial insurance providers to find the best coverage for you.
What's the best fit for your business?
Answer a few questions and we'll match you with an insurance partner who can help you secure quotes.