USAA Business Insurance Review 2021
USAA business insurance is a great option for business owners with military affiliations.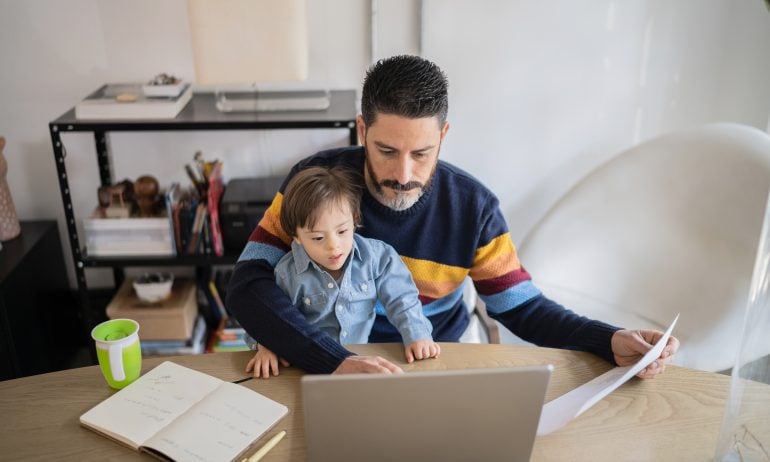 Many or all of the products featured here are from our partners who compensate us. This may influence which products we write about and where and how the product appears on a page. However, this does not influence our evaluations. Our opinions are our own. Here is a list of our partners and here's how we make money.
United Services Automobile Association, best known as USAA, underwrote more than $24 billion in direct insurance premiums in 2020 across a variety of insurance products.
But there's an important catch: USAA membership is limited to U.S. military members and veterans, precommissioned officers, and their spouses as well as their children.
In most cases, only members are eligible to sign up for USAA products and services, including USAA small-business insurance. However, some small-business owners may still be able to purchase coverage with third-party partners through the USAA Insurance Agency.
Eligibility is determined on a case-by-case basis, so it's best to contact USAA to see if you qualify for a USAA plan.
USAA doesn't publicly share detailed information about its business insurance products. USAA's online application page, which determines your company's eligibility based on a short questionnaire, is the best way to request a business insurance quote.
Alternatively, you can call USAA at 800-531-8722 to speak with an agent.
It's a good idea to keep the following information handy when you apply:
More resources for veteran business owners: 
USAA members can purchase a , or BOP, specifically designed to support veteran-owned businesses. General liability insurance is also available as a stand-alone policy.
In addition, USAA also offers:
USAA's BOP bundles three common types of insurance for convenience: General liability, commercial property insurance, and business income insurance.
also called business liability insurance, protects you and your assets when you or your company are responsible for paying someone's medical expenses, attorney fees or damage.
Business liability policies typically exclude employee injuries, vehicle-related incidents and intentional acts of harm, which require insurance protection under different products.
General liability insurance is included in USAA's business owners' policy, or can be purchased as an individual product.
A BOP from USAA also includes (commonly called business property insurance), which covers expenses related to your physical place of business. This coverage protects your building, inventory, furniture and equipment if it is damaged or lost, as well as any signage, storage sheds, landscaping and fences.
Depending on the incident, as well as policy coverage, your commercial property insurance also could include property owned by others.
also called business interruption insurance, is the third component of USAA's business owners' policy. Business income insurance pays out when your business operations are disrupted by circumstances out of your control. You can use business income insurance to pay for lost revenue, payroll, taxes, and more.
is required in many states if your business employs contractors and/or employees. This coverage can cover medical expenses and lost wages for workers who sustain work-related illnesses or injuries.
If your professional service or advice goes awry, USAA protects your small business from claims of negligence or financial harm. This type of insurance is also known as errors and omissions insurance, or E&O.
USAA professional liability insurance can be added on to any business insurance policy.
As cybercrime increases each year, helps businesses cover expenses and costs associated with digital data breaches and other cyber breaches.
provides an additional safety net of financial coverage. If your company is required to pay for a catastrophic claim, an umbrella policy kicks in once you reach the liability limit on another policy.
Applicants seeking USAA commercial auto insurance will be connected with insurance providers through USAA's partner network.
can include up to five standard components: Liability insurance, medical coverage, comprehensive, collision and uninsured or underinsured motorist coverage.
USAA lists several scenarios in which a small business could benefit from commercial insurance coverage:
If you are a USAA member who drives for a delivery or rideshare company like Uber or Lyft, you can add to a personal auto insurance policy instead of purchasing commercial auto insurance.
USAA is a reputable insurance company, but its business insurance options may not work for everyone due to restrictive eligibility requirements and limited information available to the public.
If you would like to consider coverage through USAA, your best bet would be to speak with an agent to see if the plans available are a good fit for you.