Best Small-Business Group Health Insurance Plans 2021
Blue Cross Blue Shield, UnitedHealthcare and Aetna are among the best health insurance plans for small businesses.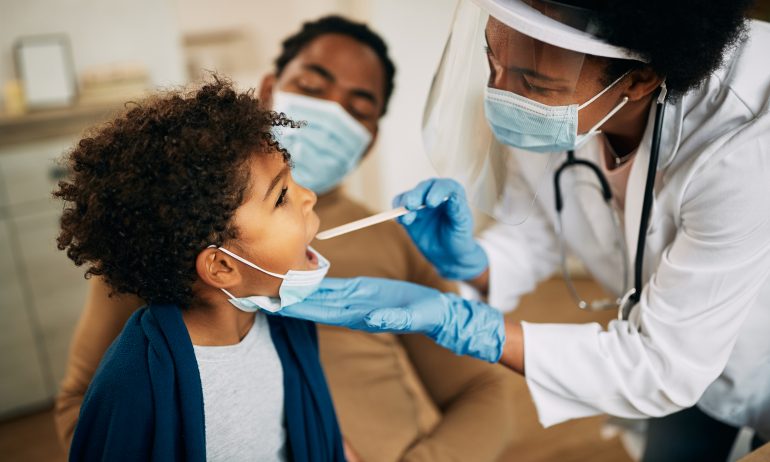 Many or all of the products featured here are from our partners who compensate us. This may influence which products we write about and where and how the product appears on a page. However, this does not influence our evaluations. Our opinions are our own. Here is a list of our partners and here's how we make money.
As a small-business owner, the decision to offer health insurance to your employees is a personal one. If you have fewer than 50 employees, you are not required by law to offer a group health insurance plan. But you may still want to consider it as a tool to hire and retain workers and to claim tax benefits for your business.
Choosing the right group health insurance plan for your employees depends on your budget and also factors like the number of employees you have, how old they are and where they live. You can purchase insurance through the federal government's Small Business Health Options marketplace, directly from an insurance provider or using an insurance broker.
Here are our picks for the top small-business group health insurance providers to consider.
Why we like it: Blue Cross Blue Shield is an association of 35 locally operated insurance companies throughout the country. Together, the association provides access to 93% of doctors and 96% of hospitals nationwide. This means finding in-network doctors should not be a problem for your employees anywhere in the country.
Blue Cross Blue Shield provides a variety of plan options for your employees, including preferred provider organizations, health maintenance organizations and high-deductible health plans, as well as group dental and vision plans. The company ranks well in J.D. Power's 2021 Commercial Member Health Plan Study, which measures member satisfaction. Blue Cross Blue Shield wins the top spot in eight U.S. regions.
For 2019, the average rating for Blue Cross Blue Shield plans on the National Committee for Quality Assurance website was 3.5 on a scale of 1 to 5. The NCQA rates plans on factors such as clinical quality and member satisfaction.
Why we like it: Kaiser Permanente is only available in a handful of states but it is well-rated in those regions, according to the J.D. Power study. Its average rating on the NCQA website is also high, at 4.3. Kaiser is best known for its HMO plans, which it offers at a low cost because patients are generally required to see providers within a small network. As a small-business owner, you can easily view the details of all of Kaiser's group offerings, including pricing information, on its website.
Why we like it: UnitedHealthcare is the largest insurance company in the country by market share; it works with more than 1.3 million physicians and care professionals, and 6,500 hospitals. Its small-business plan comparison tool makes it stand out from the competition. You can enter some basic information about your business and compare plan costs and features easily on UnitedHealthcare's website. On average, the company's NCQA rating is 3.4.
Why we like it: Humana is ranked well for customer service according to the J.D. Power study. The company's customer service was also rated the best in the health insurance category of Newsweek's annual Best Customer Service report two years in a row, for 2019 and 2020. On average, its plans had an NCQA rating of 3.4. Humana offers five types of plans geared toward small businesses and lists the features of each on its website.
Why we like it: Aetna has a comprehensive set of health expense funds that you can offer employees for pre-tax savings, such as health savings accounts and flexible savings accounts, as well as health and retirement reimbursement arrangements. (Note: Aetna's HSA option is paired only with its high-deductible health plans.) Aetna ranks high on J.D. Power's Commercial Member Health Plan Study and has an average NCQA rating of 3.3.