How Much Does General Liability Insurance Cost?
General liability insurance costs depend on industry and business size, but can be $50 per month or less.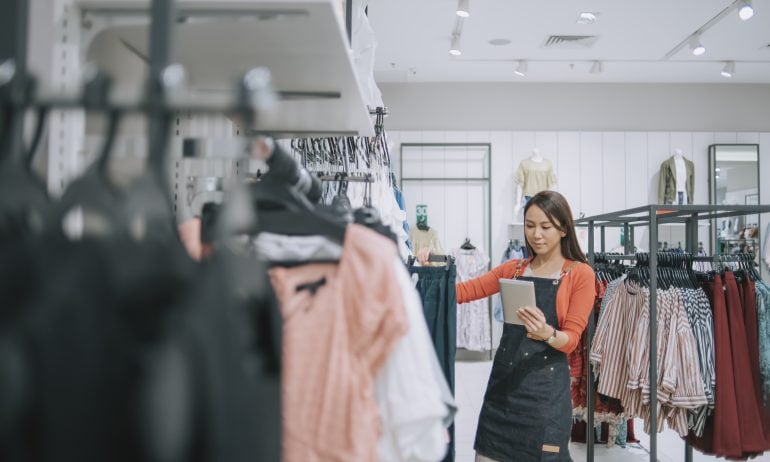 Many or all of the products featured here are from our partners who compensate us. This may influence which products we write about and where and how the product appears on a page. However, this does not influence our evaluations. Our opinions are our own. Here is a list of our partners and here's how we make money.
The cost of general liability insurance depends on a variety of factors, including what industry you work in and how much coverage you need. You could pay around $50 per month for coverage.
Insureon says its customers pay a median of $42 per month for general liability insurance. And businesses that bought new general liability policies from the Progressive Advantage Business Program in 2020 paid $53 per month on average.
Shop around to find the best rates and fit for your business.
What determines the cost of general liability insurance?
General liability insurance helps protect your business when a third party or their property is harmed in your normal course of doing business.
How much you'll pay for general liability insurance will likely depend on the following:
The riskier the industry your business operates in, the higher your general liability insurance costs are likely to be.
For instance, a retail store with multiple storefronts is more likely to incur slip-and-fall claims than a web designer working out of her home, since there are places for those accidents to happen. A home cleaning business is more likely to incur property damage claims than an art gallery because they handle customers' property.
According to Insureon, general liability insurance premiums for its customers are highest for construction and contracting businesses, cleaning services and landscaping companies. Premiums are lowest for photographers, videographers and IT professionals.
If your business has been sued several times in recent years for damaging customers' property — and if you've filed claims to help cover those losses — insurers may see you as a greater risk and charge you higher premiums to offset those potential future costs.
Many general liability insurance policies have a per-occurrence limit of $1 million and an aggregate limit of $2 million. That means the insurer will pay out up to $1 million for each individual claim filed, but will not pay out more than $2 million in a year.
Policies with higher limits will charge higher premiums, and smaller policies typically come with smaller premiums. A larger deductible typically translates to lower premiums, too.
From an insurance perspective, every employee who works for your business presents a risk. The more drivers a delivery service has, for instance, the more opportunities those drivers have to crash. So as your business grows, your general liability policy may need to grow too and may become more expensive as a result.
How to purchase general liability insurance
Most business insurers sell general liability insurance in two ways: on its own and as part of a package with other kinds of coverage.
For many business owners, buying a business owner's policy, or BOP, may make more sense than buying general liability coverage by itself. In general, BOPs include general liability insurance, commercial property insurance and, most of the time, business interruption insurance. They're typically available to companies with 100 or fewer employees and annual revenue of $5 million or less, though availability varies by industry — restaurants and construction businesses may not be able to get BOPs due to certain risks, for instance.
If you can't buy a BOP or don't need all the types of coverage included in one, you can buy a general liability policy on its own.
Even if you're buying a standard $1 million/$2 million general liability insurance policy, costs will probably vary from one insurer to another. Get quotes from several business insurance companies to find the best policy for you.
Also, talking to a professional — like an insurance broker, financial advisor or attorney — can help you understand your risks and choose the right policy. They can also point out if you need to purchase specific add-ons to your general liability policy, like liquor liability insurance.
What's the best fit for your business?
Answer a few questions and we'll match you with an insurance partner who can help you secure quotes.