How to Get Business Insurance for Trucking Companies
Truck drivers may need general liability, motor truck cargo insurance and more.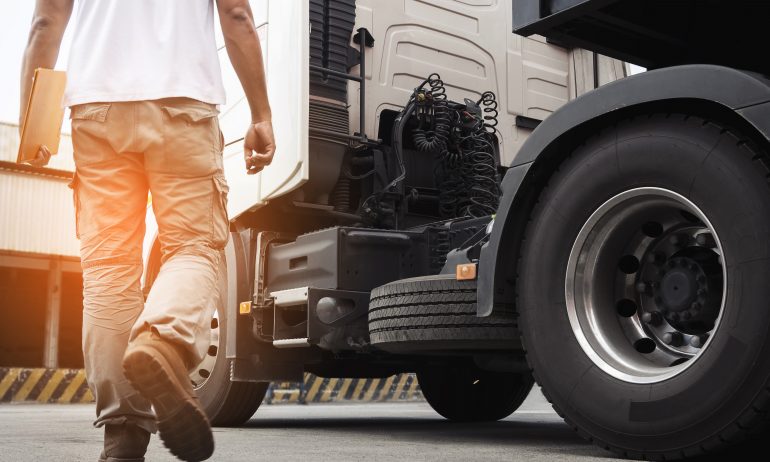 Many or all of the products featured here are from our partners who compensate us. This influences which products we write about and where and how the product appears on a page. However, this does not influence our evaluations. Our opinions are our own. Here is a list of our partners and here's how we make money.
Truck drivers are required to carry commercial auto insurance, but what about other types of business insurance? While not legally mandated, trucking general liability insurance, business interruption insurance and motor cargo coverage can help protect your company from lawsuits and losses.
Use this guide to navigate the process of evaluating your coverage needs, as well as shopping for and comparing policies.
Smart money moves for your small business
Get access to business insights and recommendations, plus expert content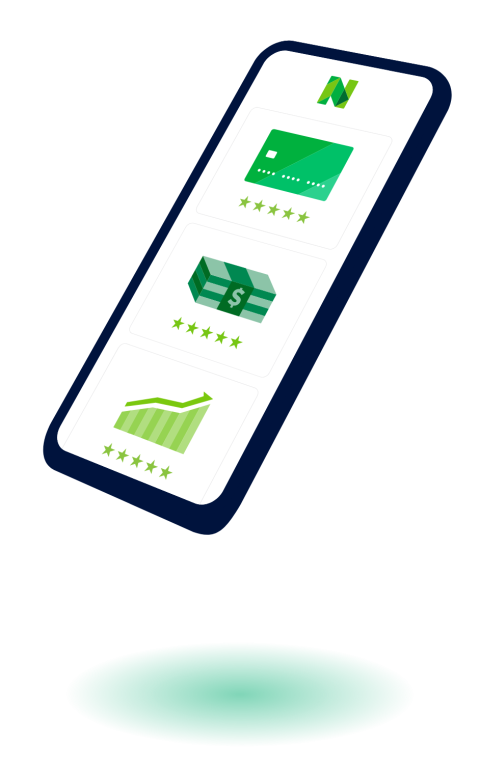 1. Evaluate your risk level
Your insurance needs are directly related to your business's exposure to injuries, accidents and related lawsuits.
Consider your exposure to common risks, like injury and loss of income, as well as those specific to the trucking industry, such as:
A customer's product is damaged due to incorrect delivery.

An ice storm sidelines your fleet for multiple days.

An accident causes cargo to spill onto the roadway, damaging the product and resulting in expensive cleanup costs.
Freight brokers face different risks from independent for-hire truckers, and your insurance coverage should reflect that fact. The type of truck you drive, the cargo you transport and the routes you run (long haul versus short haul) also factor into your coverage needs.
2. Figure out your policy, coverage needs
The following types of coverage are common for trucking businesses, including for-hire truckers and freight forwarders. Exact coverage needs will depend on company size, type of cargo you transport and routes traveled.
Common third-party lawsuits, such as injuries and property damage. Covers only incidents that aren't directly related to operating your truck. Libel, slander and copyright claims against your business are also covered.

Legal costs, medical bills and physical damage resulting from accidents involving company-owned vehicles.

Coverage can be tailored to include trailer interchange and rental reimbursement with downtime.

Required in most states if you have employees. Covers medical costs and protects against lawsuits if an employee suffers a work-related illness or injury.

Lost income, as well as operating expenses and the cost to restore operations if a major disaster prevents you from doing business.

Motor truck cargo insurance

The cost to replace damaged or lost cargo due to fire, theft or collision, as well as the removal of cargo that's accidentally dumped on a road or waterway. Also covers legal expenses and lost freight charges. Typically recommended for for-hire truckers.
You have three options when shopping for trucking general liability coverage and other trucking business insurance policies: an insurance broker, an online marketplace or contacting individual providers directly.
What's the best fit for your business?
Answer a few questions and we'll match you with an insurance partner who can help you secure quotes.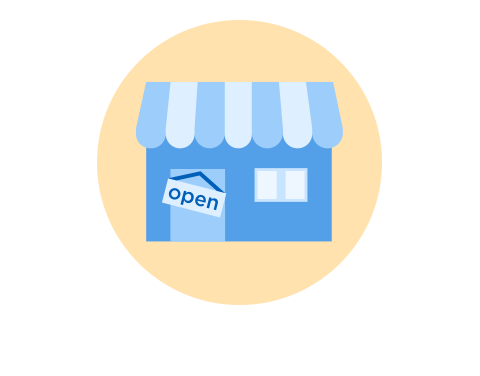 A broker is like a well-connected friend who works on commission. They'll listen to your business needs and help you understand your coverage options; then, they'll hook you up with quotes from multiple insurance companies. A broker is particularly helpful for those new to the trucking business.
They help you understand coverage needs and policy options.

One point person saves time versus calling each insurer yourself.
Brokers typically work on commission or charge a fee.

They aren't obligated to find you the best rate.
Online insurance marketplace
Think of these as virtual brokers. Fill out an online questionnaire, and the website offers up quotes and coverage options from multiple insurance providers.
Ability to search for insurance on your time — even outside of normal business hours.

Most sites offer the option to talk with an agent if you need help.
You get quotes only from insurance providers that partner with the marketplace.

Claims, customer service and policy maintenance are through the insurer, not the marketplace.
Contact individual providers
Skip the intermediary and purchase your policy directly from an insurance provider. Depending on the provider, you can get a quote online or by phone.
Be aware that some providers use a third-party insurer for certain types of coverage. Progressive, for example, handles commercial truck insurance in-house, but its general liability insurance policies are through another insurance company. While you'll get a discount for bundling policies through Progressive, you'll ultimately deal with two different insurance companies.
Quickly get a quote and secure a policy.

Get quotes from providers you choose.
Comparison shopping can be time-consuming.

You may not get personalized support to help you tailor your coverage needs.
It's important to get quotes from a variety of insurance providers, as the cost of business insurance for trucking companies can vary widely, even for the same coverage.
Look at the following factors when comparing policies:
Policy coverage: What is and isn't included in the policy? Take note of coverage differences between providers.

Limits of liability: This refers to the maximum an insurer will pay out, per incident and over the lifetime of your policy. You can adjust coverage limits to match your risk level. Higher limits equal higher premiums.

Price: There are two main costs to consider: your premium and your deductible. Premiums are typically per year, though you may have the option to pay in monthly installments. (Insurers often offer a discount if you pay the premium upfront.)
Read some of our reviews of popular business insurance companies:
5. Buy coverage, revisit annually
Purchasing coverage is the last step — until you need to make a claim. Can you make claims online or with an app, or do you need to file claims by phone? Make sure you understand the process and note any important phone numbers (your agent, the claims department, etc.).
Coverage needs can change over time, so review your policy limits and get fresh quotes annually.