Three Insurance Review 2022: Pros, Cons, Alternatives
Three provides broad business insurance coverage in a single policy. It's a Berkshire Hathaway brand.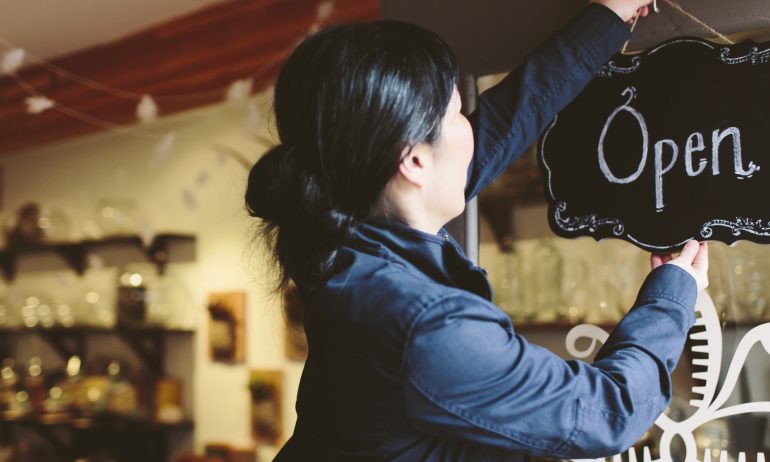 Many or all of the products featured here are from our partners who compensate us. This influences which products we write about and where and how the product appears on a page. However, this does not influence our evaluations. Our opinions are our own. Here is a list of our partners and here's how we make money.
Three is one of Berkshire Hathaway's business insurance brands. What sets Three apart is that it aims to provide all the coverage small-business owners need in just a single, three-page policy — hence the brand name.
Three's policy includes many of the same protections you'd find in a traditional business owner's policy, like general liability and commercial property coverage. But Three also includes commercial auto insurance, cybersecurity insurance and workers' compensation, which most insurance companies sell as separate policies.
Simplicity is Three's biggest selling point. The policy is written in straightforward language and offers protection against a variety of different risks. It may be a good fit for business owners who want broad coverage but don't want to buy or manage multiple policies.
While Three's policy might be easy to read, it might be more difficult to manage. You'll need to call Three to file or check the status of a claim or to make changes to your policy, like adding a vehicle or an additional insured. If online capabilities are important to you, consider other providers.
Three insurance pros and cons
| | |
| --- | --- |
| A single policy provides coverage that you'd normally need several insurance policies to get. | |
| Provides some coverage that is normally excluded, like coverage for property damage caused by flooding. | Only available in 23 states as of this writing. |
| Licensed insurance agents are available to help you shop and manage your policy. | |
What does Three insurance cover?
Three sells only one business insurance policy. You can view a sample of it on Three's website.
The policy includes the following types of coverage:
Business property insurance, including coverage for theft, damage to property your business owns or rents and business interruption insurance.

Professional liability insurance.

Directors and officers insurance.

Commercial auto insurance.

Cybersecurity insurance, including data and system review and recovery services, data breach notification services and credit monitoring.
Policyholders can choose their limits and deductibles for each type of coverage. If you don't need a particular type of coverage — for instance, you don't use vehicles, lease space or have employees — the cost of your policy should reflect that.
Three's policy provides very broad coverage. Business insurance coverage is often limited by exclusions, which are certain types of events that the coverage doesn't apply to. Some common exclusions aren't listed in Three's policy, meaning those events should be covered. For instance, business property insurance usually excludes damage caused by flooding; Three's policy does not contain that exclusion.
But the Three insurance policy does share a few exclusions with traditional business insurance policies. For instance, property damage that results from ordinary wear and tear or deterioration due to poor maintenance isn't covered.
How is Three different from other business insurance policies?
Most commercial insurance providers offer to "bundle" coverage. That means they'll sell you several policies at once, sometimes at a discount.
Three argues that buying insurance in bundles can leave coverage gaps — gaps that Three's broad policy eliminates. For instance, Three's policy includes coverage for claims against directors and officers of a corporation, whereas most insurers would require business owners to buy a separate directors and officers insurance policy.
If you shop online with an insurer startup like Next Insurance, you might not realize you're buying multiple policies instead of just one. That's because the company's algorithm will recommend coverage for you based on the information you provide during the quote process. For example, if you say your business uses vehicles, Next should suggest commercial auto insurance coverage.
NerdWallet recommends getting quotes from multiple insurance providers before choosing one. That way, you can compare them side by side to see what they cover and what they exclude.
How to get a business insurance quote from Three
To get a quote from Three, you'll first provide your ZIP code and industry on the insurer's website. Three's policy is only available in 23 states and not all industries are eligible for coverage. For instance, if you're a general contractor or chauffeur, you'll need to look elsewhere.
If you're eligible, Three will prompt you to share more details about your business, including information about your property and vehicles. Three will email you a quote when you're finished.
You can also get a quote over the phone in about 15 minutes, the company says.
Licensed insurance agents, which Three calls Small Business Advisors, are available to help shoppers compare their current coverage to Three's policy.
Should you choose Three for business insurance?
Three insurance can be a good fit for your company if:
You value simplicity. Three aims to provide all the coverage many small-business owners need in a single policy. To get comparable coverage from another insurance company, you'd probably need to buy and manage a few different policies.

You don't mind doing business over the phone. To make changes to your policy, add an additional insured or request a certificate of insurance, you'll probably need to call Three and speak to an agent. You'll also need to call to file and get updates on any claims.

You want to work with an established brand. Three insurance is provided by National Indemnity Company, a Berkshire Hathaway subsidiary.

You're eligible for coverage. If you live in a state that Three doesn't support yet or work in an industry that isn't covered, you'll have to shop around.
Alternatives to Three business insurance
There's nothing else quite like Three on the business insurance market. It's always a good idea to get quotes from multiple providers so you can compare coverage and costs, but it's especially important to do so when you're thinking about buying a new type of policy.
Consider these alternatives:
If you want a Berkshire Hathaway policy you can manage online: With biBERK, shoppers get a quote, purchase a policy and manage claims online. BiBERK offers traditional business insurance policies, including a business owner's policy, workers' compensation, cyber liability insurance and more. Coverage isn't available in every state, though.

If you only need temporary coverage: Thimble sells business insurance online with policies available one job or one month at a time. Thimble recommends coverage based on the information you share during the purchase process, including traditional insurance policies like general liability insurance as well as more specialized coverage options like drone insurance.

If you want an ongoing relationship with a local insurance agent: Consider State Farm, which sells business insurance policies through its national network of agents. You can connect with an agent now and continue working with them throughout the life of your business. Also, you can add professional liability insurance to a State Farm business owner's policy, resulting in broader coverage than most BOPs provide.