Commercial Auto Insurance: Coverage Types and Top Providers
You may need commercial car insurance if you carry work equipment, regularly drive to visit clients and more.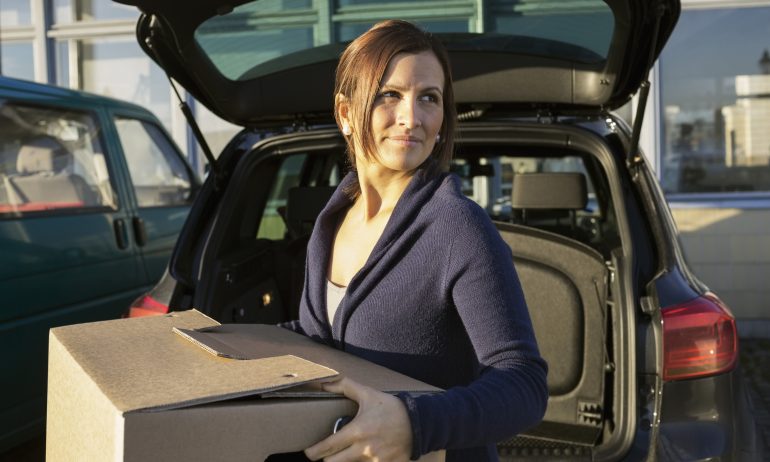 Many or all of the products featured here are from our partners who compensate us. This may influence which products we write about and where and how the product appears on a page. However, this does not influence our evaluations. Our opinions are our own. Here is a list of our partners and here's how we make money.
Commercial auto insurance is a must for small-business owners who use their vehicle for business purposes, such as driving to work sites or to meet clients, delivering goods and hauling tools or supplies, or who have employees who drive the vehicle.
This includes independent contractors and those who are self-employed (even part time).  However, if you're regularly using your car for an employer, it's their responsibility to insure it for work-related driving, whether or not they own the vehicle.
Commercial car insurance is separate from personal coverage, though you can often bundle it with your personal policy to save money on both. You may also be able to package it with other types of business insurance, including general liability and commercial property insurance.
What's the best fit for your business?
Answer a few questions and we'll match you with an insurance partner who can help you secure quotes.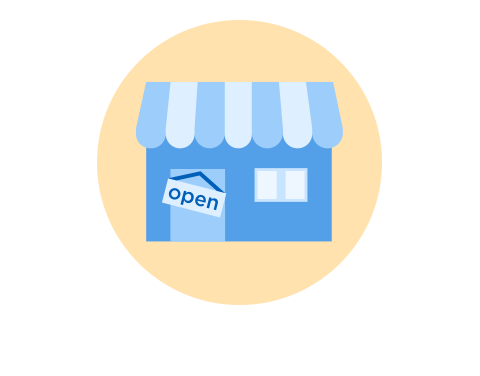 Top commercial car insurance providers
Many of the household names in consumer auto insurance also offer commercial policies. Below are some high-rated consumer car insurance companies that also offer commercial policies.
See what you could save on car insurance
Easily compare personalized rates to see how much switching car insurance could save you.
Progressive is the largest commercial auto insurer in the U.S. It offers a range of discounts to help you lower your premium, including the option to bundle your commercial car insurance with your personal policy, as well as other types of business insurance.
Geico has been insuring automobiles for more than 70 years. The insurer offers several ways to lower your rate, including bundling commercial and personal auto insurance or combining your coverage with other business insurance.
When it comes to customer satisfaction, Allstate is atop the heap. The insurer ranked highest in overall customer satisfaction in J.D. Power's annual small-business insurance study. Allstate is also among the top 10 providers of commercial car insurance by market share in the U.S.
State Farm's customer satisfaction rating is second only to Allstate, according to the annual J.D. Power survey. That's a testament to the insurer's focus on one-on-one service, with a vast network of State Farm agents across the country who handle everything from initial quote to purchasing a policy to filing a claim.
What is commercial auto insurance?
Commercial car insurance covers vehicles used for business purposes, whether by you or an employee. Any accident-related expenses that arise from injuries, deaths or property damage are covered up to the policy limits.
Commercial auto insurance is sometimes confused with rideshare insurance, which is typically required if you're a rideshare or delivery driver.
A commercial auto insurance policy typically includes:
Liability coverage, including bodily injury and property damage liability, to pay for injuries, deaths or property damage if a driver causes an accident while working. This coverage may also pay legal fees.

Medical payments, no-fault or personal injury protection, to pay for the medical expenses of the driver and any passengers in an accident, regardless of fault.

Uninsured motorist coverage to pay for injuries and sometimes property damage caused by an uninsured or hit-and-run driver. This coverage may also include underinsured motorist coverage if the at-fault driver doesn't have enough car insurance coverage to cover all expenses.

Comprehensive and collision coverage to pay for vehicle damage from theft, vandalism, flood, fire and damage if a work vehicle is hit by an object or another car.
Commercial policies could include other coverage, like towing and labor, rental reimbursement and lease gap coverage, but they generally don't cover tools or other items you're carrying in the vehicle. A business owner's policy is needed to cover tools owned by the company, while a home or renters insurance policy covers personal belongings in the vehicle.
Who needs commercial auto insurance?
If you're using your car only for occasional business use, your personal policy may offer enough coverage. But if you regularly use your car for work, with the exception of commuting, you'll need a commercial policy — including if you're self-employed or a small-business owner.
You'll likely need a commercial policy if you:
Drive for cash. Driving friends to a concert or grabbing food for a co-worker is covered by a personal policy, but not transporting people or goods for money.

Log high mileage for work, such as regular visits to store locations or job sites.

Transport items for work purposes, like heavy tools or equipment.
Check out the scenarios below to see when you may need a commercial policy and when a personal policy is sufficient.
| | Commercial auto insurance |
| --- | --- |
| Grabbing morning doughnuts for co-workers. | Delivering pizzas to paying customers. |
| Driving friends to a concert. | Driving clients to a work event. |
| Taking weekend road trips. | Driving to multiple job sites a day. |
| Commuting to the construction site where you're working. | Hauling tools and equipment to the construction site where you're working. |
Frequently asked questions
What is the difference between commercial auto insurance and personal auto insurance?
How much is commercial auto insurance?
Where can you buy commercial auto insurance?