Pie Insurance Review 2022: Pros, Cons, Alternatives
Pie Insurance sells workers' compensation insurance and refers shoppers to third-party providers for other coverage.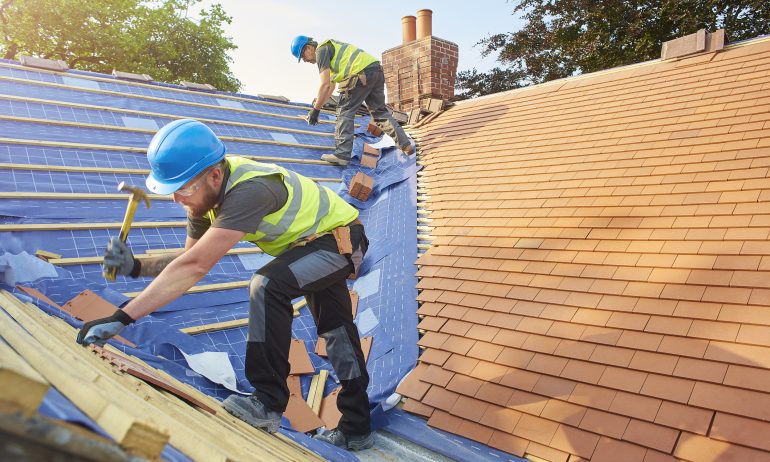 Many or all of the products featured here are from our partners who compensate us. This influences which products we write about and where and how the product appears on a page. However, this does not influence our evaluations. Our opinions are our own. Here is a list of our partners and here's how we make money.
Pie Insurance is a business insurance startup focused on workers' compensation coverage. Founded in 2017, the company currently sells workers' comp in 38 states plus Washington, D.C. Its policies are underwritten by Sirius America, a global insurer.
If you're shopping for workers' compensation insurance, consider getting a quote from Pie. Pie offers a variety of payment plans and works with CorVel, an experienced insurance administration company, to handle claims. You can answer a few questions online to see an estimated premium amount, but you'll have to call Pie to finalize your quote.
However, if other types of business insurance are higher on your priority list, consider different insurance companies. Pie refers shoppers to third parties for business owner's policies, commercial auto insurance and more.
Pie Insurance: Pros and cons
| | |
| --- | --- |
| Option to pay as you go for your workers' comp premium through your payroll provider, as well as monthly, quarterly, semiannually or annually. | Getting a certificate of insurance can take up to two days. |
| Workers' comp claims are managed through CorVel, an established company that has a national network of medical providers. | Pie refers shoppers to third parties for other types of business insurance. |
| Can get a price estimate online in minutes. | No weekend phone support. |
What's the best fit for your business?
Answer a few questions and we'll match you with an insurance partner who can help you secure quotes.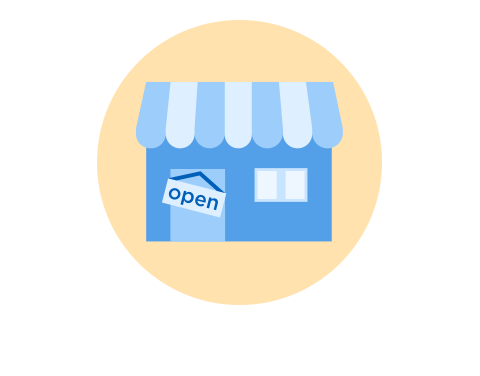 Pie workers' compensation insurance
Workers' compensation insurance is Pie's flagship product. Business owners can get quotes by entering some basic information online and then calling Pie for more information.
Workers' comp is strictly regulated at the state level, so there is little variation in policies from one provider to another. The difference is in how much coverage costs and how claims are handled.
Pie policyholders can pay for workers' comp in a variety of ways:
Annually, semiannually or quarterly.

Monthly, with two months due upfront.

Through a pay-as-you-go plan, in which Pie works with your payroll provider to determine your premiums and then automatically deducts them. No upfront payment is required.
Claims are handled by the CorVel Corporation, a company that manages workers' compensation claims for partners as large as Ohio's monopolistic workers' comp fund.
If an injury happens in the workplace, you'll report the incident directly to CorVel. The injured worker can talk to a nurse and get connected to medical providers in CorVel's network. Throughout the claims process, they can access indemnity payments, pharmacy cards and other resources in CorVel's app.
How to get a quote from Pie Insurance
To get a quote from Pie online, you'll start by providing basic information about your business, including your payroll size, industry and whether you've had any claims in recent years. At that point, Pie displays an estimated monthly premium.
Then, you'll have to call Pie to provide additional information and finalize your quote; estimates may change at this point. Representatives are available from 9 a.m. to 9 p.m. Eastern time on weekdays.
After buying a policy, Pie customers participate in an annual premium audit. This is a standard process that updates the insurance company about how many employees a company has and what type of work those employees do. Pie encourages policyholders to reach out to their agents or to an email address specific to the audit process for guidance.
Note that Pie workers' comp insurance is only available in 38 states and Washington, D.C. as of this writing. If your company has employees in multiple states, you'll need workers' comp insurance that complies with each state's laws. That may mean you have to buy policies from multiple insurers.
Buying business insurance from Pie Insurance
Pie is a managing general agency of Sirius America, a global insurer that works with many insurance startups. That means its workers' compensation policies are underwritten by Sirius — an established insurance company with a strong financial strength rating — but sold by Pie.
Independent insurance agents can also sell Pie workers' comp policies.
If you need a business owner's policy, commercial auto insurance, cybersecurity insurance, errors and omissions insurance or general liability insurance, Pie can collect your contact information and share it with its partners. Those companies will contact you for more information and to give you quotes.
Who should buy Pie Insurance?
Pie Insurance might be a good fit for your business if:
Your top priority is workers' comp coverage. Workers' comp is Pie's focus, and it offers features like pay-as-you-go premiums and audit support that may help make this complicated coverage easier to manage. But if you buy other types of business insurance through Pie, you'll end up juggling policies from several different providers.

You value claims management. Pie partners with CorVel, a firm focused on workers' comp claims management. When injuries happen, you can report them directly to CorVel. Injured employees have access to a national network of medical providers and round-the-clock communication with nurses who can answer their questions.

You do business in the states Pie serves. As of this writing, Pie insurance is not available in Connecticut, Hawaii, Idaho, Maine, Massachusetts, Minnesota, Montana or South Dakota, nor the monopolistic states of Ohio, North Dakota, Washington and Wyoming. Note that if you have employees working in multiple states, you may need to purchase policies in multiple states.
Alternatives to Pie Insurance
To find the best workers' compensation insurance for your business, NerdWallet recommends getting quotes from several insurance companies before choosing one. Consider these other providers while you're shopping around if Pie isn't a fit for you:
If you don't want to work with a startup: Chubb is a commercial insurance company that's more than a century old. You can buy workers' comp from Chubb online, along with a business owner's policy and other basic types of coverage.

If you want to buy all your insurance from the same provider: Next Insurance — another startup — sells workers' comp, commercial auto insurance, business owner's policies, professional liability insurance, liquor liability insurance and more online. You'll also have access to a digital certificate of insurance that you can share whenever you need to, whereas Pie says it can take up to two days to deliver a COI.

If Pie isn't available in your state: BiBERK sells workers' comp insurance online everywhere except the monopolistic states, which require you to buy from a state fund or self-insure. The company, which is part of Berkshire Hathaway, also offers professional liability insurance in all 50 states plus Washington, D.C., and commercial auto insurance, a business owner's policy and umbrella insurance in some states.