Think Playing Quarterback Is Tough? Try Sorting Out an Athlete's Tax Bill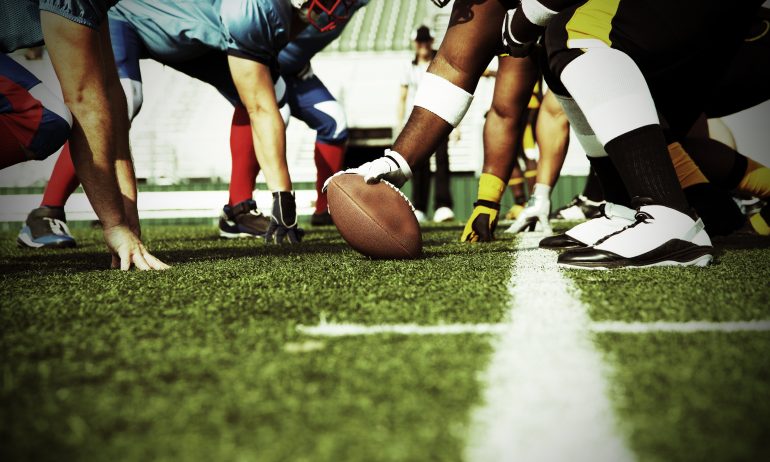 Many or all of the products featured here are from our partners who compensate us. This may influence which products we write about and where and how the product appears on a page. However, this does not influence our evaluations. Our opinions are our own. Here is a list of our partners and here's how we make money.
Some professional athletes may score giant signing bonuses and big paychecks, but they also can be sidelined by tax troubles. Three tax experts who specialize in pro sports reveal a few surprises that routinely blindside new players.
Most people just have to file one state tax return each year, but a pro athlete might have to file tax returns in a dozen or more states. The general rule of thumb is that if they play there, they pay there, according to John Karaffa, a CPA and president of Quinton, Virginia-based ProSport CPA, which does taxes for pro basketball, football and soccer players, and other athletes.
"You've got a lot of tax jurisdictions you're dealing with," he says. "You have to file the U.S. returns, most of the states that you compete in as a pro athlete, as well as some cities." Athletes who compete internationally may have to file returns in other countries, too, Karaffa says.
Income tax is a pay-as-you-earn affair — the minute you get paid, the IRS wants its cut. That's why withholding exists: It's a way to pay taxes throughout the year, so there isn't a giant bill due in April.
However, often only 25% of big, one-time payments such as a signing bonus is withheld for taxes, says Don Levin, a CPA at tax advisory firm WithumSmith + Brown. That usually doesn't cover the athlete's full tax liability, which leaves a big score to settle with the IRS later, he says.
"When you're making that kind of money, you're in the 39.6% tax bracket, plus you have additional Medicare tax. Plus you have state tax," Levin says.
The right withholding depends on a variety of factors, but setting aside 50% or more for federal and state taxes after getting a signing bonus or other large sum isn't unheard of, he says.
"Unfortunately these guys, they want to buy the latest car, they want the boat, they want a motorcycle, they want the house. And all of sudden they find out how much they owe in tax, and then it's a rude awakening," he says.
Professional athletes tend to move a lot, then forget to establish residency in their new state, says Ryan Losi, a CPA and executive vice president at Glen Allen, Virginia-based Piascik, an accounting firm that works with NFL players.
The oversight often sticks many players with a higher tax bill. For example, a player drafted from college in California, which has a state income tax, to a pro team in Texas, which has no state income tax, may forget to change residency before accepting a signing bonus. That could mean paying a huge tax bill to the state of California, Losi says.
"They fail to do things like get a new driver's license and rescind their prior one, to change their voter registration, to get a bank account in that new state, to sign a lease in the new state where they're planning on living," he says.
Many players understandably turn to friends or family members for tax preparation, but because an athlete's tax situation is so complex and unusual, conventional tax preparers often find themselves on a steep learning curve or out of their league altogether, Losi says.
It's better to find an established firm that specializes in athletes, get references and ask about other players the firm works for, he says.
"You need them to be there two, three, four years down the road, because that's when the risk of an audit comes," he says. "You don't want to be chasing them down going, 'Are you even practicing tax anymore?'"