Living a frugal life doesn't have to be boring. To keep yourself entertained and on budget, check out these free or cheap things to do.
1. Go to a museum, aquarium or zoo
Many aquariums, museums and zoos waive admission fees on certain days. For example, Illinois residents can get free entry to the Shedd Aquarium in Chicago on select days with a valid identification.
LOOKING FOR MORE WAYS TO SAVE?
Get to know your money with NerdWallet. Easily track your spending and find ways to save.
In Washington, D.C., all Smithsonian museums and the zoo offer free admission year round. Other institutions have "pay what you wish" policies — which let you set the price — and some have discounts for students, senior citizens or military members.
And if you're a Bank of America customer, your credit or debit card could be your ticket. The bank's "Museum on Us" program offers free general admission to over 200 participating locations nationwide on the first full weekend of every month.
2. Read a book
Dive into a new book or revisit an old favorite. If nothing on your bookshelf strikes your fancy, take a trip to the library, swap titles with a friend or check the used and sale sections at your local bookstore. If you're an Amazon Prime member, you can choose from a collection of books, magazines and comics to download for free.
3. Catch a movie
Use your public library card to check out a DVD from your neighborhood branch or stream a free movie from a website like Hoopla Digital. Or, browse the film selection on a reputable free streaming site or a streaming service you already subscribe to, such as Netflix.
Use your library card to check out a DVD or stream a free movie from a website like Hoopla Digital.
It's possible to go to the theater and keep costs in check, too. Join a loyalty program or attend a matinee to help save on movie tickets.
4. Play, or watch, a game
Break out a board game, puzzle or deck of cards to pass the time. If video games are more your speed, check your app store for free or cheap games, or head over to a free gaming site like Pogo.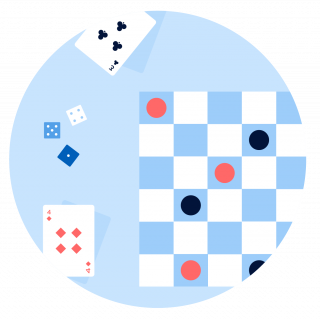 Looking for an athletic endeavor? Play a pickup game of basketball at the park, join a recreational sports league in your community — some are free, others cost a team registration fee — or attend as a spectator.
5. Volunteer
Lending a helping hand can be rewarding. Bonus: It's free. Pick a cause you care about, like the environment, animals or education. Then, contact local organizations or use a service like VolunteerMatch to find volunteer opportunities that suit your interests.
6. Visit the farmers market
Take in the sights, sounds, tastes and smells at your local farmers market. Despite the expensive reputation, you can sometimes find locally grown fruits and vegetables for cheaper, or in larger quantities, than you would at the grocery store. Stroll through the stalls, talk with vendors and sample the offerings.
7. Go thrift shopping
Hunt for clothing bargains at thrift and consignment stores. Remember, you don't have to buy anything. Sometimes it's more fun to browse and try things on.
8. Spend time outdoors
Get out of the house and enjoy Mother Nature. You can do something as simple as taking a walk around the neighborhood, gardening or having a picnic. In the mood for adventure? Explore hiking and biking trails or go on a budget-friendly camping trip.
9. Listen to music
To get your music fix without forking over some money, scan the radio or try a free music service like Spotify or Freegal, which lets you use your library card to download songs. Live music can be affordable, too. Check event websites and venues for a list of upcoming shows and explore ways to save on concert tickets.
10. Make something
Tap into your creative side to save money. You can whip up something tasty in the kitchen, start a crafty DIY project, create a photo album or write a short story. You might have most, if not all, of the materials you need on hand already.
11. Learn a new skill
You can find free tutorials for just about anything online. Choose something new you would like to learn. For example, study a foreign language, take up knitting or learn to do easy car maintenance tasks yourself. Practice photography or learn an instrument. The list is endless.
12. Exercise
Getting in shape doesn't have to come with an expensive monthly gym bill. Going for a run, taking a bike ride or working out alongside videos at home are just a few affordable ways to stay fit.
13. Have a potluck
Organize a casual get-together with friends or neighbors. Make it a potluck, where everyone brings a signature dish, snack or beverage. That'll ease the financial burden on the host, whether that's you or someone else.
14. Do something productive
Let's get real: Most of us are putting something off. Set aside time to clean the house, finish a project or get your affairs in order. That could mean creating your will, building a budget, planning a vacation or polishing your resume.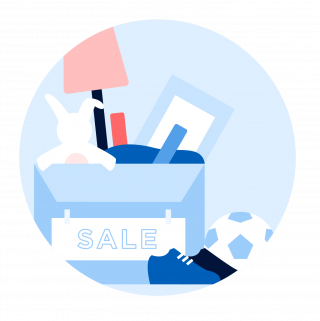 15. Host a yard sale
This option won't cost a dime. In fact, you could even make money at your yard sale. Gather up unwanted clothes, furniture and other items from your home. Then, set up a few tables and invite the neighborhood to shop. You'll get rid of clutter in an environmentally friendly way. Consider that a win-win.