---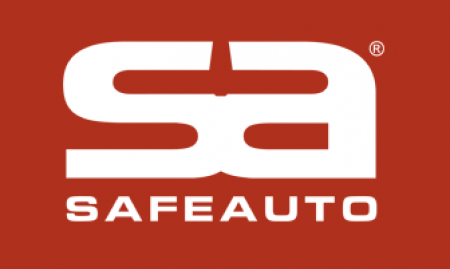 Specializes in selling car insurance to high-risk drivers.
Has far more than the median number of complaints to state regulators for auto insurance.
Can provide SR-22 forms to drivers who need one.
Safe Auto Insurance focuses on providing the minimum required car insurance needed to meet state requirements. Its policies are geared to drivers considered "high risk" because of issues like multiple moving violations, poor credit or a DUI. You can buy a Safe Auto policy, by phone or online, in 17 states.
» MORE: Best car insurance companies for high-risk drivers
Compare auto insurance policies instantly
Please enter a valid zip code
powered by
Safe Auto insurance
Although Safe Auto specializes in minimum liability insurance, you can also get comprehensive and collision coverage, which pays to repair or replace your car if it's stolen or damaged. This extra coverage is optional, but if you owe money on a car loan or lease, your lender may require you to buy it.
Safe Auto offers other standard coverage options as well, such as rental reimbursement, roadside assistance and towing, along with:
SR-22 availability. Your state may require an SR-22 form to prove you have insurance after a DUI or another serious violation.
Non-owner policies. If you need an SR-22 but don't own a car, a non-owner policy can meet your insurance requirement, and you'll be covered if you drive someone else's vehicle.
» MORE: SR-22s, insurance and how to get cheaper rates
Safe Auto car insurance discounts
Safe Auto's discounts vary by state. You may be eligible for discounts for:
Insuring more than one vehicle.
Owning your home.
Switching to Safe Auto from another insurer.
Taking a driver improvement course.
Avoiding accidents and traffic violations.
Paying your premium in full, upfront.
Other payment options: With a down payment, Safe Auto customers can make payments monthly or every other month.
» MORE: Compare car insurance rates
Safe Auto at a glance
COMPLAINTS
Safe Auto had far more than the median number of complaints to state regulators in 2018 relative to its size for auto insurance, according to the National Association of Insurance Commissioners.
Availability
Here's where Safe Auto car insurance is available:

More about Safe Auto insurance
Website: You're invited to ask the company questions when you visit Safe Auto's website. If you want to see what other customers have asked, and how Safe Auto has answered, often you just need to scroll to the bottom of a page. On the website, which is available in both English and Spanish, you'll also find a summary of each state's minimum car insurance requirements. Policyholders can log in to view policy information and pay premiums, but claims must be reported by phone.
Mobile app: Safe Auto's mobile app is another way to see policy details and make payments. You can also view your insurance ID card on the app.
Same-day pay: After a claim is approved, you can choose to have the money immediately deposited into a bank account, prepaid card or debit card instead of waiting for a check to be mailed.
Other insurance types: In addition to auto insurance, Safe Auto offers other types of insurance through partner companies. You can get the following insurance types through Safe Auto:
| | |
| --- | --- |
| Homeowners insurance | Health insurance |
| Renters insurance | Dental insurance |
| Motorcycle insurance | Business insurance |
| Life insurance | |
Recap: Safe Auto pros and cons
| Pros | Cons |
| --- | --- |
| Can get an SR-22 if you need one. | Far more than median complaints about auto insurance to state regulators. |
| Mobile app for managing policy. | Not available in all states. |
| Website available in English and Spanish. | Claims can be initiated only via phone. |